It's that time again. The A-League is ready to begin and all teams, coaches and players are in high-gear, in order to be prepared for day one of the competition, on the weekend of 18-20 October. This year, the A-League will be taking place in light of all the groundbreaking changes that have occurred in Australian Football governance (with the approval of the board increase, introduced by the Congress Review Working Group, that will see its members raised from just ten members to a more democratic 29), however not much has changed within the league itself.
Once again, there will be ten teams vying for that valuable top position and the title of Minor Premier, and once the regular season is over, the teams occupying positions 1-6 will be led into the play-offs, from which the Premier will be revealed. Last season Sydney FC easily claimed the title of Minor Premier, however the big upset came up through the play-offs, when 4th placed Melbourne Victory went all the way to the final and claimed the title against the Jets.

The Hyundai A-League (as is its full name) is a relatively new competition and was introduced in 2004, in order to increase interest for the sport around the country. It replaced the NSL (National Soccer League) that took place up until then. Nine of the teams that participate in the contest are from all around the Australian states and one hails from New Zealand, in an effort for inclusion.
There have been talks about increasing the number of teams participating and in fact there are several different proposals currently under consideration by the League.
The team with the most titles is currently Melbourne Victory, who has four, having also finished three times top of the table during regular season, most times than any other team.
The player with the most A-League appearances is Wellington Phoenix's Andrew Durante, while the top scorer of the league is Besart Berisha with 116 goals. The team with the largest stadium in capacity are the Western Sydney Wanderers, who play at the ANZ Stadium that fits 83,500 people, while the club that has the smallest home ground is Adelaide United, as the Coopers Stadium that it calls home can host 16,500 people.
TEAMS PARTICIPATING IN THE A-LEAGUE 2018/19 SEASON

MELBOURNE VICTORY
Currently considered to be the most successful team in Australian Football, the Melbourne club's goal for the season will be none other than to reclaim the title. With marquee player Keisuke Honda and stars such as Sweden striker Ola Toivonen and Georg Niedermeier in their ranks, the absence of their key forward Andrew Berisha will not be noticed at the AAMI Park. The team's coach is former Socceroo international Kevin Muscat and under their guidance the team has won the A-League and the FFA Cup. Victory wears blue and white.
Last season: 4th in regular season, Premiers in the play-offs
Transfers: Corey Brown (Brisbane Roar), Storm Roux (Central Coast Mariners), Nick Ansell (C.D. Tondela), Georg Niedermeier (SC Freiburg), Keisuke Honda (Pachuca), Ola Toivonen (Toulouse), Raul Baena (Granada)
Players out: Stefan Nigro, Mitchell Austin, Matias Sanchez, Cameron McGlip, Christian Theoharous, Pierce Warring, James Donachie, Besart Berisha, Rhys Williams
Squad: Matt Acton, Lawrence Thomas, Matthew Sutton, Majak Mawith, Storm Roux, Corey Brown, Georg Niedermeier, Thomas Deng, Nick Ansell, Ben Carrigan, Keisuke Honda, Leigh Broxham, Terry Antonis, James Troisi, Raul Baena, Joshua Hope, Carl Valeri, Birkan Kirdar, Thiel Iradukunda, Kostas Barbarouses, Ola Toivonen, Jai Ingham, Nicholas Sette

SYDNEY FC
The second most successful team in Australia having won the title of Premier three times and the Minor Premier another three, Sydney FC were considered strong favourites to win the whole thing last season entering the play-offs, after their solid performances during the regular season which saw them finish on top, 14 whole points away from the Jets who were placed second. Sydney FC plays at the Sydney Cricket Ground and wears white, light blue and dark blue. Since the club was established back in 2004, it has a reputation of bringing in some popular players, such as Juninho Paulista, Dwight Yorke, Alessandro Del Piero and former Aussie internationals Lucas Neill and Brett Emerton. Their coach is Steve Corica. Their key players are Siem De Jong and Adam le Fondre.
Last Season: 1st in regular season, knocked out in semis
Transfers: Trent Buhagiar (Central Coast Mariners), Siem De Jong (AFC Ajax), Daniel De Silva (Central Coast Mariners, loan), Jop van der Linden (AZ Alkmaar), Adam Le Fondre (Bolton Wanderers)
Players Out: Bobo, Adrian Mierzejewski, Jordy Buijs, Luke Wilkshire, Matt Simon, David Carney, Anthony Calik, Fabio Ferreira
Squad: Andrew Redmayne, Alex Cisak, Tom Heward-Belle, Aaron Calver, Ben Warland, Alex Wilkinson, Jop van der Linden, Michael Zullo, Rhyan Grant, Joshua Brilliante, Paulo Retre, Milos Ninkovic, Daniel De Silva, Brandon O'Neill, Alex Brosque, Siem De Jong, Cameron Devlin, Joel King, Jerry Skotadis, Ryan Teague, Adam Le Fondre, Trent Buhagiar, Chris Zuvela, Charles Lokolingoy, Marco Tilio
NEWCASTLE JETS
The Jets are one of the teams that were around from even before the establishment of the A-League, as they were part of the previous tournament, the NSL. They have conquered the Championship once in the past (2008) and have had several star players perform for them, like Mario Jardel, Emile Heskey and Kew Jaliens. Their kits are red and blue and they play in the McDonald Jones Stadium. The team manager is Ernie Merrick and star player is Venezuelan international Ronald Vargas.
Last Season: 2nd in regular season, reached the grand final
Transfers: Matthew Ridenton (Wellington Phoenix), Jair Eduardo (Yanbian Funde), Mitch Austin (Melbourne Victory), Lewis Italiano (Stirling Lions), Kaine Sheppard (Avondale)
Players out: Daniel Alessi, Devante Clut, Ivan Necevski, Riley McGree, Pato Rodriguez, Mario Shabow, Wayne Brown, Jack Duncan
Squad: Glen Moss, Lewis Italiano, Noah James, Jason Hoffman, Nigel Boogaard, Ivan Vujica, Daniel Georgievski, John Koutroumbis, Lachlan Jackson, Patrick Langlois, Jake Adelson, Nikolai Topor-Stanley, Ben Kantarovski, Steven Ugarkovic, Dimitri Petratos, Ronald Vargas, Nick Cowburn, Matthew Ridenton, Angus Thurgate, Jair, Roy O'Donovan, Mitch Austin, Kaine Sheppard, Kostas Petratos, Joe Champness
MELBOURNE CITY
Formerly known as 'Heart', the other team from Melbourne adopted their new name once they came under the ownership of the City Football Group in 2014, a company that owns teams from all over the world, including England (Manchester), the United States (New York) and Spain (Girona). City won their first final under their new brand in 2016, when they beat Sydney FC to win the FFA Cup. Their colours are light blue and white, although they wear red and white when they play away from home, as a tribute to Melbourne Heart who used to play in that outfit. Their home ground is the Etihad Stadium and their manager is Warren Joyce. They will be looking to fill the blank left by wonder kid Daniel Arzani, who departed for Celtic, with Michael O'Halloran, Florin Berenguer and Anthony Caceres.
Last season: 3rd in regular season, knocked out in semis
Transfers: Michael O'Halloran (Glascow Rangers), Riley McGree (Club Brugge, loan), Lachlan Wales (Central Coast Mariners), Anthony Caceres (Manchester City, loan), Rostyn Griffiths (Pakhtakor Tashkent), Florin Berenguer (Sochaux), Mark Birighitti (NAC Breda), Ritchie De Laet (Aston Villa, loan), Curtis Good (Newcastle United)
Players out: Nick Fitzgerald, Manny Muscat, Bruce Kamau, Ruon Tongyik, Christian Cavallo, Stefan Mauk, Marcin Budzinski, Oliver Bozanic, Denis Genreau, Daniel Arzani, Dean Bouzanis
Squad: Mark Birighitti, Eugene Galekovic, James Delianov, Ritchie De Laet, Scott Jamieson, Harrison Delbridge, Bart Schenkeveld, Nathaniel Atkinson, Curtis Good, Iacopo La Rocca, Connor Metcalfe, Dylan Pierias, Lucas Portelli, Mitchell Graham, Sebastian Kis, Osama Malik, Rostyn Griffiths, Riley McGree, Dario Vidosic, Michael O'Halloran, Anthony Caceres, Lachlan Wales, Luke Brattan, Florin Berenguer, Moudi Najjar, Ramy Najjarine, Joshua Cavallo, Anthony Lesiotis, Bruno Fornaroli, Gianluca Iannucci

BRISBANE ROAR
The Roar are a team with a great history. Initially established back in 1957 by the Dutch (hence the orange colour of their kit and the lion of their emblem), the club was originally known as Hollandia-Inala before it adopted the Queensland Lions moniker and eventually it became known as it is today (Roar). The club holds the title with the most unbeaten games in a row, with 36, and are the only Premiers to successfully defend their title since the establishment of the A-League. They have won the Championship a total of three times and their home ground is the Suncorp Stadium. Their manager is former international John Aloisi and their squad is highly dependent on key figures such as Kristensen, Holman, Bautheac and newcomer Taggart.
Last season: 6th in regular season, knocked out in elimination finals
Transfers: Adam Taggart (Perth Glory), Dylan Wenzel-Halls (Western Pride), Stefan Mauk (NEC Nijmegen), Tobias Mikkelsen (Nordsjaelland), Stefan Nigro (Melbourne Victory), Alex Lopez (Sporting Gijon)
Players out: Corey Gameiro, Mitchell Oxborrow, Jade North, Massimo Maccarone, Corey Brown, Fahid Ben Khalfallah, Michael Theo, Ivan Franjic
Squad: Jamie Young, Brendan White, Luke DeVere, Daniel Bowles, Avraam Papadopoulos, Stefan Nigro, Jack Hingert, Connor O'Toole, Aaron Reardon, Thomas Kristensen, Jacob Pepper, Stefan Mauk, Alex Lopez, Matt McKay, Joe Caletti, Tobias Mikkelsen, Rahmat Akbari, Adam Sawyer, Jay Barnett, Adam Taggart, Brett Holman, Eric Bautheac, Shannon Brady, Dylan Wenzel-Halls, Nicholas D'Agostino, Henrique, Daniel Leck, Bryce Bafford, Mirza Muratovic
ADELAIDE UNITED
Adelaide United was founded in 2003, in order to fill the gap left by South Adelaide and Adelaide City, and has since then moved on to become South Australia's representative in the highest level of the sport. They were the first team to conquer the FFA Cup when they beat Perth Glory 1-0 in the 2014 final, and they were also named first Minor Premiers of the A-League as they finished top of the table in its inaugural 2005-06 season. They have also participated in three grand finals, having only taken home one trophy (2015-16). They play at the Coopers Stadium and the managerial position is currently held by Marco Kurz. The colours of their kits are mainly red. Mirko Boland and Baba Diawara will be catalysts for the squad's performance this season.
Last season: 5th in regular season, knocked out in elimination finals
Transfers: Michael Jakobsen (Melbourne City), Craig Goodwin (Sparta Rotterdam), Ken Ilso (Penang), Mirko Boland (Eintracht Braunschweig), Scott Galloway (Wellington Phoenix), Louis D'Arrigo, Ben Halloran (V-Varen Nagasaki)
Players out: Tarek Elrich, Johan Absalonsen, Ben Garuccio, Dzengis Cavusevic, Mark Ochieng, Daniel Adlung, Jordan O'Doherty, Ersan Gulum
Squad: Daniel Margush, Paul Izzo, Isaac Richards, Michael Marrone, Scott Galloway, Ryan Strain, Taylor Regan, Michael Jakobsen, Jordan Elsey, Aladin Irabona, Vince Lia, Ryan Kitto, Isaias, Nathan Konstantopoulos, Nicola Mileusnic, Lachlan Brook, Ben Halloran, Louis D'Arrigo, Kristin Konstantopoulos, Paul Wilson, Mirko Boland, Carlo Armiento, Baba Diawara, Ken Ilso, Craig Goodwin, George Blackwood, Pacifique Niyongabire, Apostolos Stamatelopoulos
WESTERN SYDNEY WANDERERS
The team from Western Sydney might be the youngest (it was established in 2012), however it is the only club in Australian football that has managed to break the boundaries and reach fame on an international level. Back in 2014, after only two seasons of professional football, they not only played in the AFC Champions League as one of the two teams representing Australia, but they also managed to bring home the trophy, going all the way to the final where they beat Saudi Arabian side Al-Hilal 1-0 on aggregate. Things aren't too bad for the Wanderers on the local side either, as their initial presence in the league saw them finish in first place of regular season, claiming the title of Minor Premiers, a not-so-minor accomplishment for a newly formed club. Their colours are red and black and their manager is former Liverpool star Marcus Babbel. They play at the Sydney Showground Stadium. German duo Patrick Ziegler and Alex Baumjohann will have a lot to contribute toward the new season.
Last season: 7th in regular season
Transfers: Nick Fitzgerald (Melbourne City), Bruce Kamau (Melbourne City), Ruon Tongyik (Melbourne City), Tarek Elrich (Adelaide United), Jordan O'Doherty (Adelaide United), Tass Mourdoukoutas, Daniel Nizic (Morecambe), Nicholas Suman, Patrick Ziegler (1.FC Kaiserslautern), Alex Baumjohann (Vitoria), Rashid Mahazi (Moreland Zebras)
Players out: Jack Clisby, Alvaro Cejudo, Michael Thwaite, Chris Ikonomidis, Jonathan Aspropotamitis, Brendon Santalab, Steven Lustica
Squad: Daniel Nizic, Vedran Janjetovic, Nicholas Suman, Josh Risdon, Brendan Hamill, Ruon Tongyik, Tass Mourdoukoutas, Tarek Elrich, Raul Llorente, Tate Russell, Patrick Ziegler, Mathieu Cordier, Kostas Grozos, Jordan O'Doherty, Alex Baumjohann, Kearyn Baccus, Keanu Baccus, Marc Tokich, Roly Bonevacia, Rashid Mahazi, Nick Fitzgerald, Oriol Riera, Bruce Kamau, Jaushua Sotirio, Mark Bridge, Lachlan Scott, John Roberts, Abraham Majok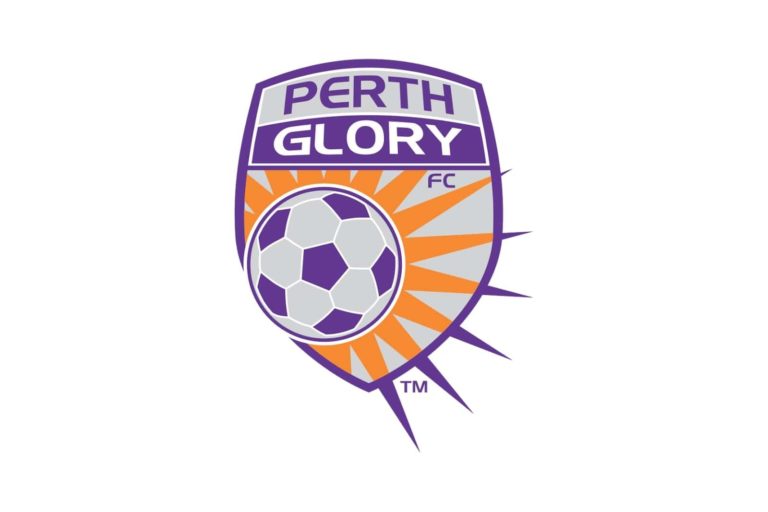 PERTH GLORY
Glory was also one of the teams that played in the top ranks from back in the NSL days. They don't have anything to show from the new format of the competition, however they do hold two NSL Championship titles. The nib Stadium is where they host their games and they dress in purple and white. The club manager is Tony Popovic and the team will be expecting a lot from newcomer Chris Ikonomidis, strikers Andy Keigh and Fabio Ferreira and midfielders Juande and Diego Castro.
Last season: 8th in regular season
Transfers: Ivan Franjic (Brisbane Roar), Tomislav Mrcela (Jeonnam Dragons), Brendon Santalab (Western Sydney Wanderers), Matthew Spiranovic (Hangzhou Greentown), Tando Velaphi (Wellington Phoenix), Jason Davidson (Rijeka), Fabio Ferreira (Sydney FC), Juande (Spezia), Chris Ikonomidis (SS Lazio)
Players out: Adam Taggart, Joseph Mills, Andreu Guerao, Jeremy Walker, Joe Knowles
Squad: Tando Velaphi, Liam Reddy, Jackson Lee, Nick Feely, Alex Grant, Jason Davidson, Shane Lowry, Ivan Franjic, Dino Djulbic, Matthew Spiranovic, Tomislav Mrcela, Scott Neville, Neil Kilkenny, Brandon Wilson, Diego Castro, Daniel Stynes, Jake Brimmer, Jacob Italiano, Callum Timmins, Walter Scott, Juande, Yagoub Mustafa, Henry Hore, Andy Keogh, Brendon Santalab, Fabio Ferreira, Chris Ikonomidis

CENTRAL COAST MARINERS
The last team from the New South Wales state, the Mariners hail from the central coast area of the state in Gosford (hence their name). Even though it is the first professional sports team to come from within the area, the Mariners have not done bad for themselves, conquering the Championship once and topping the table in regular season twice. They have participated in the grand final a total of four times which is the same number of appearances they have in the AFC Champions League. Their colours are blue and yellow and their fans call themselves the "yellow army". Their head coach is Mike Mulvey and they play at the Central Coast Stadium. The Mariners are affiliated with a number of international clubs, most notably the English Premier League side Sheffield United. Corey Gameiro, Kalifa Cisse and Ross McCormack are three players to keep an eye on in the new squad.
Last season: 10th in regular season
Transfers: Jack Clisby (Western Sydney Wanderers), Jonathan Aspropotamitis (Western Sydney Wanderers), Corey Gameiro (Brisbane Roar), Matt Simon (Sydney FC), Mario Shabow (Newcastle Jets), Joe Gauci (Birkalla), Michael McGlinchey (Wellington Phoenix), Kalifa Cisse (BEC Tero Sasana), Peter Kekeris, Jordan Murray (APIA), Josh Macdonald (Wollongong Wolves), Aiden O'Neill (Burnley, loan), Matt Millar (South Melbourne), Ross McCormack (Aston Villa, loan), Tommy Oar (APOEL Nicosia)
Players out: Josh Rose, Trent Buhagiar, Liam Rose, Storm Roux, Jacob Poscoliero, Josh Bingham, Blake Powell, Peter Skapetis, Tom Glover, Wout Brama, Alan Baro, Daniel De Silva
Squad: Ben Kennedy, Adam Pierce, Joe Gauci, Jonathan Aspro, Jack Clisby, Anthony Golec, Kye Rowles, Matthew Millar, Kalifa Cisse, Josh Nisbet, Alec Vinci, Lewis Miller, Jaek McGing, Tom Hiariej, Michael McGlinchey, Aiden O'Neill, Adam Berry, Jacob Melling, Mario Shabow, Charles M'Mombwa, Andrew Hoole, Tommy Oar, Connor Pain, Josh Macdonald, Peter Kekeris, Matt Simon, Corey Gameiro, Jordan Murray, Ross McCormack
WELLINGTON PHOENIX
The only team to participate in the A-League that is not actually from within Australia, Wellington Phoenix originates from New Zealand and was introduced back in 2011 in order to replace the New Zealand Knights. The 'Nix (as they're known to fans) are one of the few teams to take place in a league that is not in their own confederation, in the same manner as AS Monaco are in the Ligue 1 in France.Their colours are black and yellow and their home turf is the Westpac Stadium. The club manager is Mark Rudan and in their best season to date, they reached the elimination finals. With the addition of Michal Kopczynski during this transfer period, they will hope for something better.
Last season: 9th in regular season
Transfers: Steven Taylor (Peterborough United), Filip Kurto (Roda JC), David Williams (Haladas), Mitch Nichols (Perth Glory), Michal Kopczynski (Legia Warsaw, loan)
Players out: Michael McGlinchey, Matthew Ridenton, Matija Ljucic, Andrija Kaluderovic, Goran Paracki
Squad: Filip Kurto, Oliver Sail, Ryan Lowry, Dylan Fox, Louis Fenton, Tom Doyle, Andrew Durante, Steven Taylor, Mitch Nichols, Alex Rufer, Michal Kopczynski, Sarpeet Singh, Liberato Cacace, Nathan Burns, David Williams, Roy Krishna.