As Christmas fast approaches, the Kastellorizian Association of Victoria (KAV) hosted its Christmas party.
There was a great turnout for the annual event, which took place at Phoenix Park Community Centre in Malvern East, with little ones right through to grandparents joining in on the fun.
One of the highlights was the Kalanta Kids, who gave a moving performance, singing Greek Christmas carols thanks to the help of Elena Josephides.
The director of Musique d'Or School offered to coach the group of Kazzie youngsters for several weeks in the lead up to the Christmas party.
Impressed by their commitment and performance, Elena has since offered to coach the group for next year's event.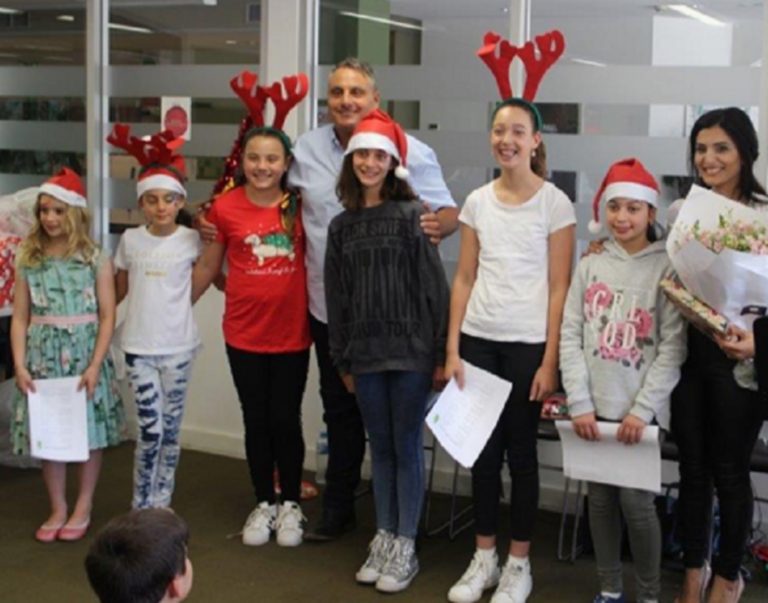 KAV President Nik Spartels was pleased with the turnout, and urged more children to get involved next year, including those from the wider Dodecanese community.
The excitement of Christmas day came early for the Kazzies, the children's faces lighting up with an impromptu visit from Santa who came bearing gifts.
Another highlight was a reading by Phillippa Adgemis of Melpomene and Andonis, a children's book she co-authored with Michele Kiosoglous, while dressed as the Muse Melpomene, managing to captivate children and adults alike.