FokiaNou is a breeding ground where new artistic concepts and ideas brew, by bringing together foreign artists (and expats) with Greek artists. This artist-run space, in the heart of Athens, was founded by Mexican-American artist Blanka Amezkua in 2014, who had set up a similar space in the Bronx.
After her move back to New York in 2016, artists Mary Cox and Panayiotis Voulgaris took over, and continued her vision.
Cox explains to Neos Kosmos: "We're a classic artist-run space, run by two artists who are usually on the opposite spectrum of each other. I'm a painter, and Panayiotis prefers installations. We may have a show at Blanca's space in New York in December. She's been showcasing artists who have another thing on the side, like this. Panayiotis and I met because we had a show here when Blanca was running the space."
The two artists are exhibiting their work in a show at FokiaNou that runs from 7-21 December, and is called 'Breakfast at Tiffany's'.
FokiaNou is the only space of its kind in Athens, with a non-commercial character, that has bridged the gap between Greek and foreign artists. It has created a community of its own.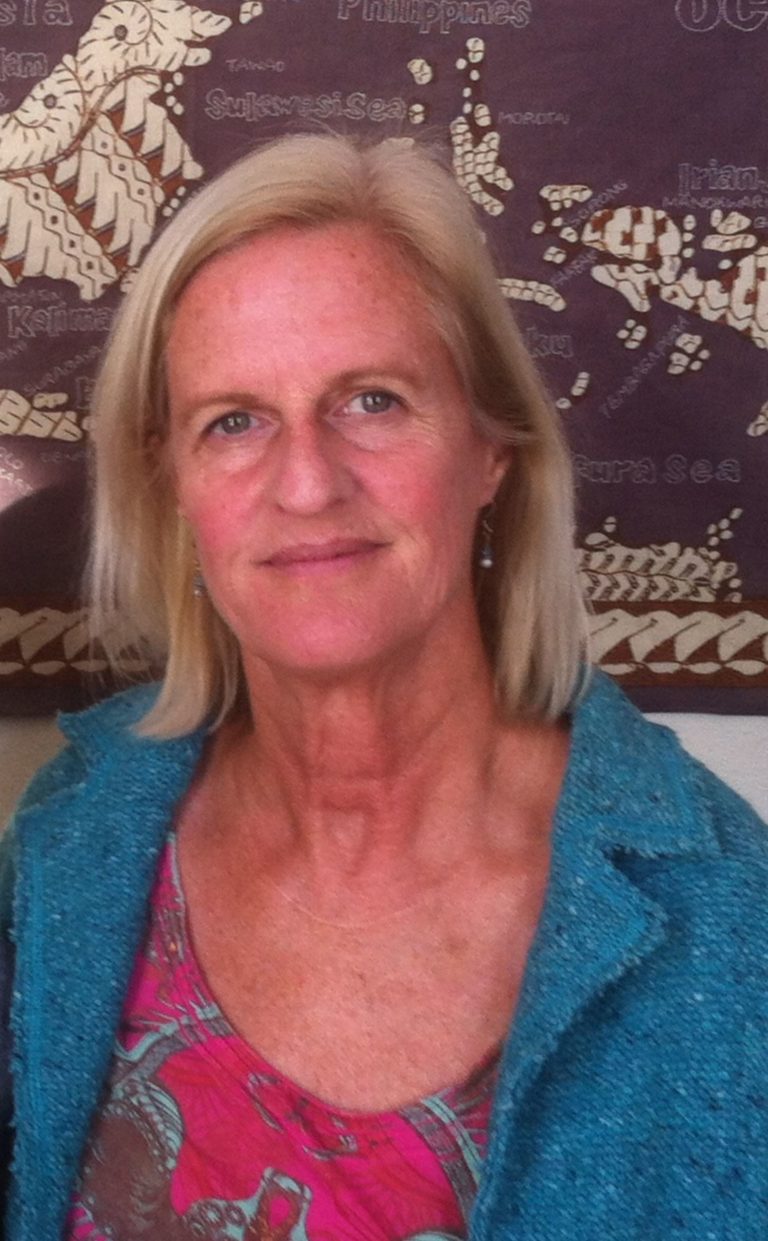 "We usually have two artists in the space, having solo shows, one is usually Greek and one's a foreigner, and we like that because it brings the communities together. When you're in here for an opening or an artist's talk or workshop, you don't leave that quickly but tend to hang out. You get a lot of mixing up of groups that wouldn't have met otherwise. It's got this social dimension to it. Amezkua had built a niche for foreign artists who found it difficult to show their work here. But it's also for Greek artists. There aren't that many non-commercial opportunities in Athens for artists," elaborates Cox, who has organised shows with works by New Yorkers and San Franciscans here, believing that the latter are closer to the Greek mentality.
She would be interested in some Australians contacting her too.
Cox had exhibited her work at StoArt Korai this year. The inspiration behind the show was Greece's wild plants: "My son went off to college five years ago, and said to me 'mum, can you look after my dog?'. I've never had a dog before, so now I'm walking the dog every day on the mountain and all of a sudden I'm noticing all of the plants up there. My dad at the same time had Alzheimer's, and I would take him for walks too. He seemed to be on his own trip. He would look at plants and say 'isn't that beautiful? Just look at that', but he would forget the names of plants. He would be looking at them as if for the first time. This all made me look at these plants, simple weeds, in a new light. Then Trump got elected and I felt I just couldn't paint anything political. I used to do painting with a cause, but now, I felt I just wanted to paint flowers. But when you start thinking about it, plants, especially flowers, are a metaphor for resistance. They keep coming back, no matter what happens. So, in a sense it's a response to what's going on politically."
READ MORE: The expat arts scene in Greece: Those who came, those who left, those in limbo
Invasion of the 'Cryptids'
Last month there were weird sounds emanating from FokiaNou, because it had been overrun by 'Cryptids', created by German artist Karl Heinz Geron.
Made of cement, plastic plants and electronic paraphernalia, these strange works were inspired by Greece, however out of this world they appeared. Geron moved to Athens' Votanikos district from Berlin two years ago.
"The way he described this work to me was that he was in a barber's shop in his neighbourhood and he took a recording of the sounds. And via a computer programme – artificial intelligence that turns sound into music – he edits this material and incorporates it into his installations.
He sees this as a very Greek installation because some of the objects he uses to create the sculpture molds are very Greek, such as plastic water bottles and coffee cup lids," Cox explains.
Karl Heinz Jeron tells Neos Kosmos the machinations behind his work: "For a long time I said that I'd rather create experiences than objects. This has changed a bit over the years. It is the question "what if" which all of my works have in common. They are artistic systems which function as a kind of data metabolism. My art deals with every day culture, media perception and information processing. My works span from the singing and dancing robot Sim Gishel, to compositions for electrified rotten vegetables and audio tour guides in onshore wind farms. They transform data into sound, create music from annoying recordings."
READ MORE: Antipodean Palette 2019: Meet the artists
Artists moving to Athens
Since one of the most important international art events, Documenta 14, came to Athens in 2017, the city has attracted all the more artists, plus art shows of a more contemporary flavour. A most recent example is Yioryios Papayioryiou – a 3rd generation Cypriot-Greek Australian from Sydney, who moved to Athens and had exhibited at Art Athina this year. But Jeron was attracted to Athens even before Documenta.
"In 2015 I got an invitation for the 11th Athens Digital Art Festival. This is how I got connected with Athens' art scene. At the time I already wanted to leave Berlin and thought about a city I could move to. So I visited Athens more often and finally decided to move here permanently in 2017. These days I don't experience Berlin as a city of opportunities for artists. Athens instead is very promising. Studios are affordable and space is what artists need most."
For Cox, on the other hand, it was a more family affair that brought her here, nearly 27 years ago. "My husband and I were working in New York, both in finance. We were tired of it, and wanted a change, and wanted to have kids, and I said to him 'let's just try Greece'."
But from her experience, it's tougher in Greece for artists than it is in America.
* FokiaNou is open to artists of all cultures and would welcome Australian participation.
* Check out the FokiaNou website for more details: www.fokianou247.gr