Costa Vertzayias is launching his new book to commemorate the 100 years of the tragic events surrounding the Asia Minor Catastrophe this Sunday 29 May at the Greek Community Club in Lakemba.
Entitled '1922-Dispossessed and Uprooted', the book covers the historical narrative relating to the Greco-Turkish War of 1919-1922, the destruction of Smyrna, the Pontian Genocide and the sufferings of the refugees.
The audiovisual presentation will provide an overview of the multidimensional tragedy of what is known as the Asia minor Catastrophe – the destruction on Smyrna, the sufferings of the refugees, the Pontian Genocide and the uprooting of Hellenism.
In addition, the author tackles controversial and some not widely known subjects such as the duplicitous role of Greece's allies; the Ethnikos Dikhasmos (National Schism) from both sides such as the ramifications of the Russian Revolution; the secret agreements to partition the Ottoman Empire; the plan to capture Constantinople and the betrayal on the Smyrna waterfront.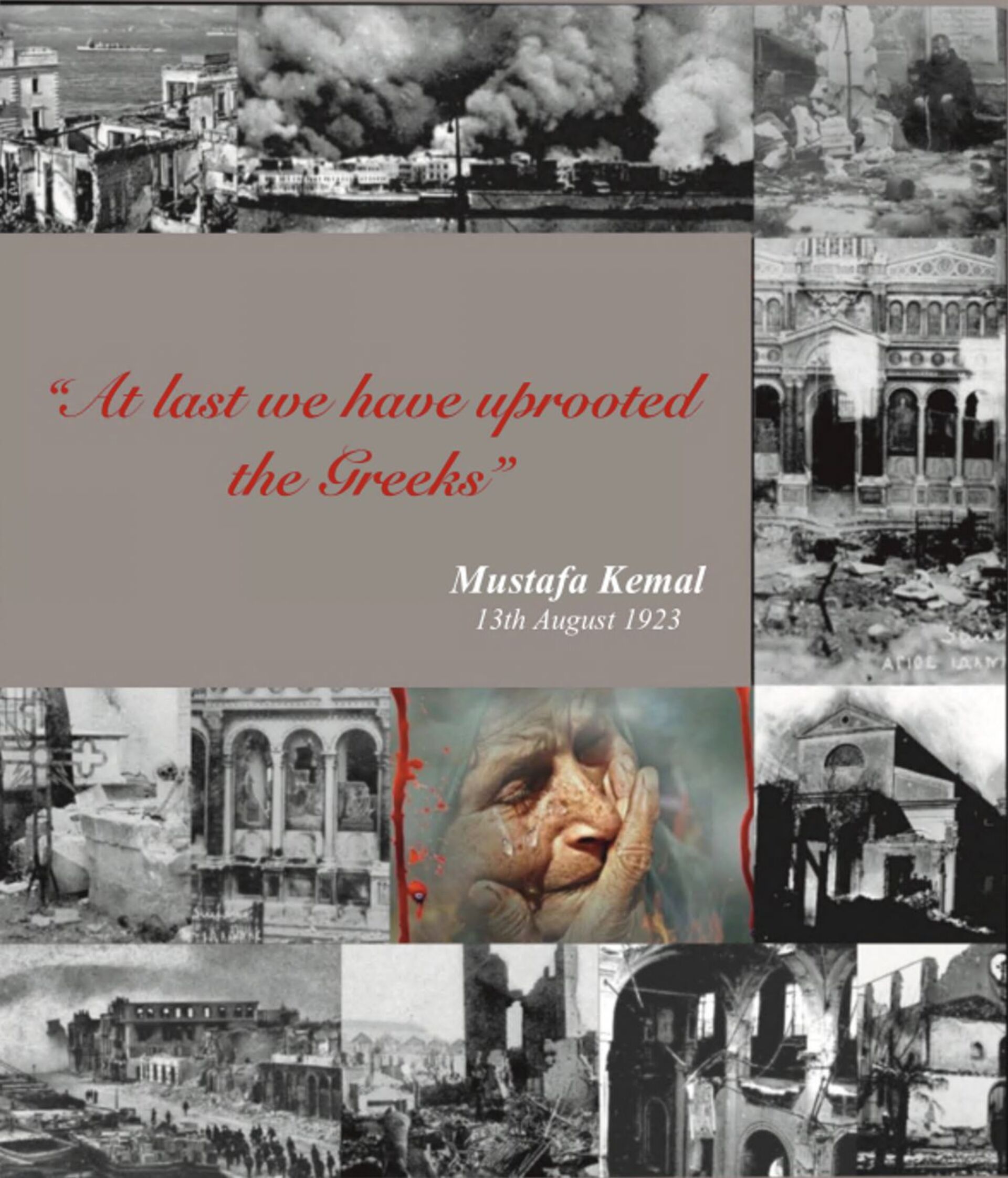 It also touches on the Thracian Catastrophe; the overwhelming evidence to support " western" complicity in the denial of the Christian Genocides as well as the many complicated causes of the Asia Minor Catastrophe- the least of which being the polarisation between Venizelists and Constantinists (supported of Venizelos and Constantine).
The eradication of the remaining Christians of Turkey after 1922 and the effects of the Treaty of Lausanne in determining the equilibrium in the relations between Greece and Turkey to the present day is also not off-limits for Vertzayias.
Further, the reader will discover in the compendium and the personalities of the era a wealth of information rarely found in the one location.
The event is being held under the auspices of the Greek Festival of Sydney in collaboration with The Hellenic Lyceum (Lykion Ton Ellinidon) and refreshments will be served. This is a free event but bookings are essential.
When: Sunday, 29 May 2022, 3:00 pm AEST
Where: Greek Community Club Ltd, 206 Lakemba Street, Lakemba, NSW
Register: www.eventbrite.com.au