As part of the 16th International Architecture Exhibition organised by La Biennale di Venezia, Xristina Argyros and Ryan Neiheiser will be curating the Greek Pavilion.
Titled 'The School of Athens', the project will examine the architecture of academic commons from Plato's Academy to contemporary university designs, while re-imagining the Greek Pavilion as a free space for learning.
To ensure the university remains a relevant and vibrant space, their project recognises the need for common spaces within the institution for conversation, debate, networking, and even casual gossip.
"The School of Athens is an ambition; a Utopian vision of a free, open, informal, and common space for learning. It is an in-between space. Neither inside nor outside, not quite a room, but also not simply a space for circulation," said the curators.
They acknowledge that while the classroom is typically thought to be where learning takes place, that educators and architects have recognised for thousands of years that the spaces in between – the hallways, the stairs, the café, the quad – are also where learning takes place.
"Socrates taught in the Agora. Plato founded his Academy in the olive grove outside of Athens and often taught while walking. Medieval colleges were organised around a communal courtyard. Twentieth-century universities are filled with informal learning spaces often associated with circulation, and today there is a particular fascination with designing staircases, or stepped seating spaces, as the main architectural feature of an academic commons," they explain.
"Our ambition is to both look back, and to scan across the current landscape of university architecture, to extract compelling and successful spaces that are 'free' – democratic, unprogrammed, and common."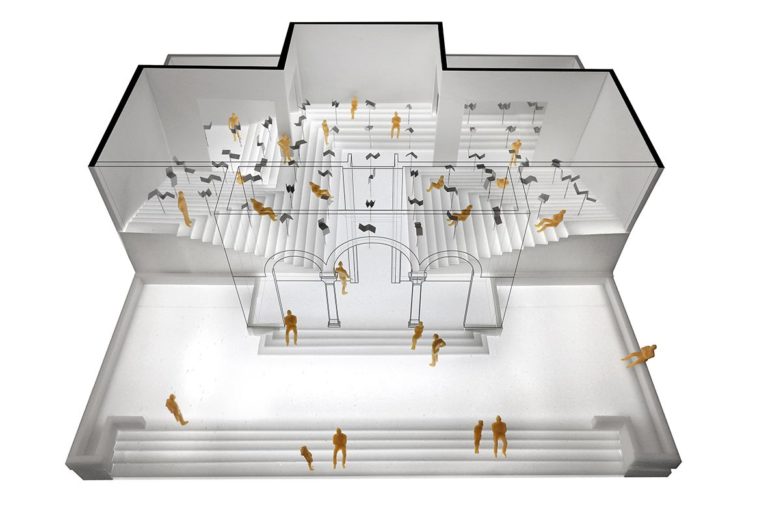 The 16th International Architecture Exhibition is being curated by Yvonne Farrell and Shelley McNamara, and this year's theme is 'Freespace', evoking a generosity of spirit and a sense of humanity at the core of architecture's agenda.
The exhibition will be on show from 26 May – 25 November, 2018 in the Giardini, Venice, Italy. For more on La Biennale di Venezie, visit labiennale.org/en