Looking back, Dimitra Koriozos says there was an obvious interest in photography from a young age, with vivid memories of trawling fashion editorials; images that would stay with her for years to come. So her resulting trajectory isn't all that surprising. Born and raised in Adelaide, she has developed an impressive catalogue of work as a fashion and portrait photographer, and is also one half of Vermillion Label.
Neos Kosmos reached out to the creative to speak about all things style and photography.
When did you first become interested in photography?
I suppose photographic narratives have always stayed with me as much as my favourite films or novels have, but I never actively thought of photography as an interest until I started shooting.
I had an entry-level Nikon at age 18 that I sporadically used and then completely neglected until three or four years later. I'm quite a restless person and something about taking photos pacified me, which felt like a miracle at the time. The obsession started there.
When did you buy your first professional camera?
By 2016 I couldn't even entertain the notion of giving up photography, so I bought my first 'professional' camera and continue to shoot with the same one today. I've never really equated gear with professionalism though.
What do you love the most; portraiture, street or fashion photography?
Tough! I cut my teeth on street style photography, which sort of requires an eye for all three. To choose one; portraiture for sure. People are inexhaustibly fascinating.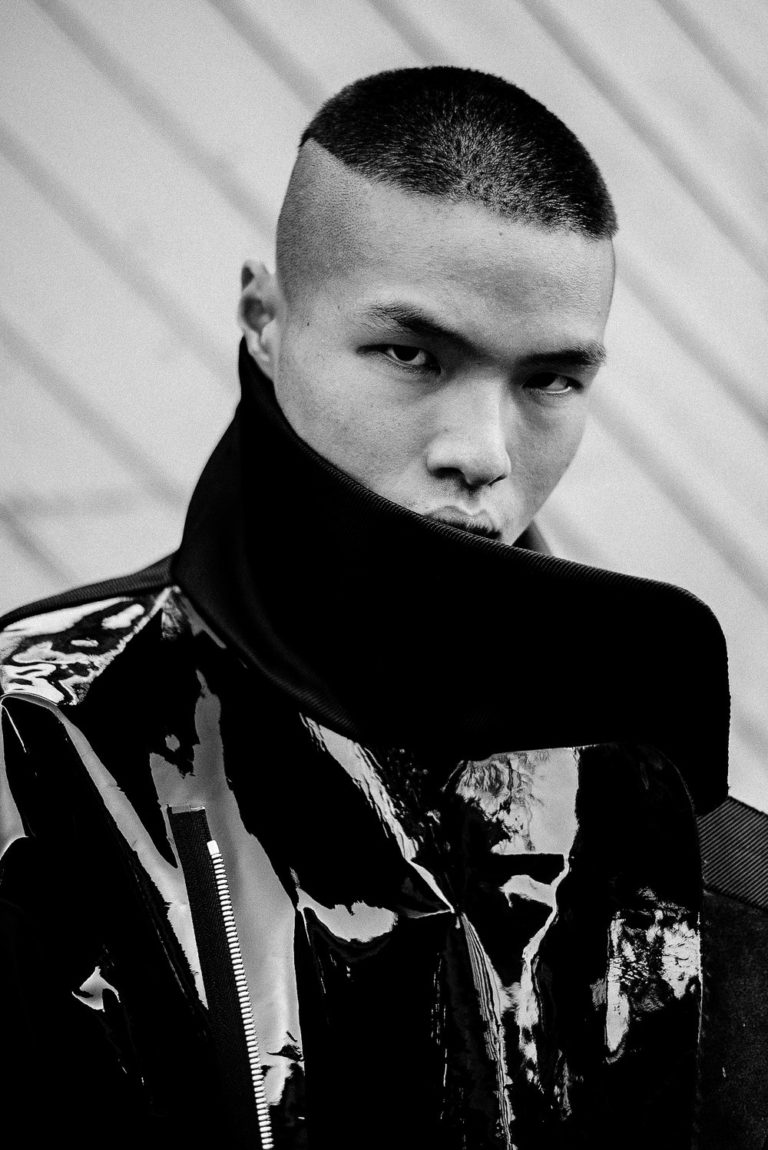 How long have you been doing it professionally? 
I'd been pursuing music journalism alongside my university studies, so after graduating I kept freelancing as a writer and working on the door at a bunch of music venues around Adelaide. I needed extra cash, so I bluffed my way into a few small jobs for an online street style magazine at the end of 2015. I had no idea what I was doing (and it showed!) but it forced me to learn on the job and eventually one opportunity led to another.
By the following year I was balancing photography and Vermillion with a part-time job at a marketing company. I was regularly flying interstate for fashion events and catching the earliest possible flights back to make it straight from the airport to the office. That particular balancing act wasn't working out, so I quit the marketing job toward the end of last year.
 What makes a good photo for Dimitra?
The images I've been happiest with have looked the way the moment felt, which probably makes no sense. If an image comes close to bridging the gap between what I feel when I see a subject or garment or whatever, and what I can actually produce, then I'm almost satisfied.
How would you describe your personal style?
Forever figuring it out.
Tell me a few things about Vermillion Label and being in business with your childhood best friend.
I've known Jessica since first grade and I think we gravitated towards each other because we were just really intense kids. She's always been super creative and innately talented.
After a couple of stints studying overseas, we found ourselves back in Adelaide wanting some kind of project to occupy us and essentially keep us from getting itchy feet again. Handcrafting accessories and backing them with our own photography and art direction seemed like as good a project as any, so with zero expectations we launched Vermillion and have been winging it ever since.
Did photography come before making fashion or after?
I'd been shooting regularly for a few months before Jess and I started working on the label. Both have fed into each other from the start. Jess modelled all our designs to begin with, and I learned a lot through having the space to fail comfortably while I experimented.
Finally, what is your Greek background and how connected are you to your Greek heritage? Have you even visited Greece?
My grandparents on my father's side were born in Imbros and he was raised in Athens. My mother is Australian-born and her parents were born in Siana, Rhodes and Aliveri, Evia. I've only visited Greece once in 2013 and managed to spend time in both Siana and Aliveri. I'm desperate to go back.
Naturally, I grew up living directly across the road from my yiayia and pappou. Living so close to them meant that I was regularly speaking Greek, albeit poorly, and keeping up with cultural traditions. As I've gotten older I've come to appreciate my upbringing a lot more. I'll probably be visiting pappou and editing photos at his dinner table while he reads this issue.
To see more of Dimitra's work, visit dimitrakoriozos.com