Greeks have contributed vastly to greater Australian society, but according to Effy Alexakis and Leonard Janiszewski many are unaware of just how far back that history goes.
The pair behind the 'In Their Own Image: Greek Australians' project, will be in Melbourne next week to give a free lecture titled 'A History of the Hellenic Presence in Australia, 1810s to Present' in which they will set out to chronicle the depth and diversity of the Greek presence over the last 200 years.
"Although most people now know about the earliest arrivals being the seven convicted sailors (or pirates) they don't know that there may have been an earlier presence," Alexakis told Neos Kosmos.
"A part-Indigenous man with a Greek name, George Papas, (which suggests a Greek sailor father) was born in Sydney in 1814, so there were most probably more earlier arrivals before 1829."
It was Alexakis who started the 'In Their Own Image' project, but with Janiszewski, together they make a great team. The academic provides the historical background, while the history is made more tangible by incorporating photographs.
From the early 1980s, the pair travelled around Australia collecting people's stories and copying their personal photographs, resulting in a priceless collection with a wealth of research that cannot be found in public libraries.
"We interviewed people who were descendants of the earliest Greek convicts and free settlers, and of Greek gold miners who had arrived in Australia from the 1850s – it is fascinating to see what aspects of Hellenism was passed on to them," explained Alexakis.
One of the main features in the first lecture will be to emphasise the diversity of occupations that Greeks have held since the 1850s, going beyond the standard cafe narrative, and their transformation from 'migrant' to 'settler'. Together they will help to dispel some of the stereotypes that have been prevalent in mainstream Australian media over the years, that failed to go beyond the narrow depiction of Greeks and other CALD communities as the 'other'.
"We have documented scientists, academics, artists, fashion designers, politicians, actors, writers, and a plethora of other occupations and placed these alongside the cafe owners," she reveals.
Some of these descendants will feature in a second lecture, which will be presented at the Greek Centre by Janiszewski on Alexakis' work as a documentary photographer, giving an overview on her influences, socio-political outlook and the major themes she explores, followed by a Q&A with the photographer herself.
Alexakis has contributed significantly to the Greek Australian narrative, which started while she was studying photography by documenting her family. With the sudden passing of her father in 1983, she was compelled to expand on the personal project, as a tribute to Greek Australians and their hard work. It has resulted in a project that has been going strong for 35 years now, taking her on numerous field trips across Australia and abroad to document Greek Australian communities, and the individuals within them.
For the last 10 years, they have been focusing on documenting Greek cafes and milk bars, which were instrumental in spreading mainstream American-influenced culture around Australia – a significant aspect that she says is "virtually ignored" by mainstream socio-cultural historians.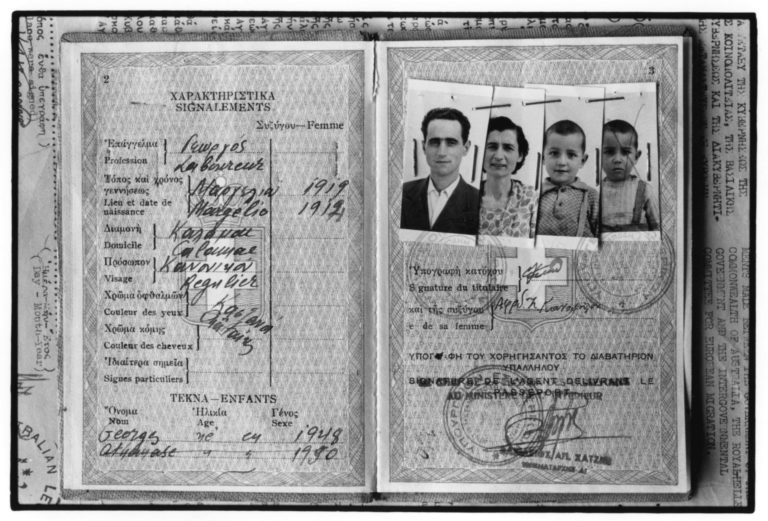 "There needs to be more research done to document and preserve our Hellenic Australian heritage because so much gets lost from one generation to the next. We still have people who have discovered that they have a Greek forebear contacting us to see if we have further information," she reveals.
But on their trip to visit Melbourne audiences, aside from showing how diverse the Hellenic presence is within the Australian context, Alexakis also hopes that others will realise how valid their own personal history is to the Australian story.
"Whenever we ask people for an interview it is usual for them to say 'My story is like everyone else; we came for a better life'. But when we dig into their life story everyone has a unique contribution to make. Hopefully they will see the 'bigger picture' of Greek settlement in Australia that we have been promoting from the beginning of our work."
The first lecture takes place on Tuesday 22 May at Northcote Library (32–38 Separation St, Northcote, VIC) from 7.00-8.30 pm. To book, call 1300 655 355 or visit darebinlibraries.vic.gov.au
The second lecture on Alexakis' work will be presented on Thursday 24 May at the Greek Centre (168 Lonsdale St, Melbourne, VIC) from 7.00 – 8.30 pm. To book, call (03) 9662 2722 or email info@greekcommunity.com.au