For those of you who attended this year's Lonsdale Street Greek Festival, chances are you remember Jason Mavroudis performing on stage.
After all, a 13-year-old boy having the courage to sing in front of such a big crowd is not an easy one to forget, and even more when he does so with an excellent voice.
Jason might be relatively new to the Australian entertainment scene, but is already making his mark. Most recently, he landed a role in a kids' TV series for Channel 7.
With the show expected to air in the coming months, Jason's mum, Antonia Tsamis, was only able to confirm that it features two main characters, a boy and a girl, with Jason also performing the original songs written for the series.
And while the launch of the first season is still imminent, discussion is already underway for the shooting of the next batch of episodes.
For Jason, being part of the cast has been, above all, a fun experience, with his mum making it her priority to ensure that her little one's accomplishments do not pose any threat to the childhood he deserves.
"He's really enjoyed every aspect of it, both in singing and acting. But this is just one part of his life, when he leaves that space, he goes back to the same routine every other child of his age has, playing basketball, meeting with friends, this sort of stuff . . .
"I don't want him to be missing out on any childhood experience," she tells Neos Kosmos, adding that it has always been up to Jason to decide whether to take a job offer or not.
"There's no way I'll pressure him into doing something, because ultimately I know that this is not going to turn out good for him."
Arguably, keeping up with professional commitments is not an ability you would expect for someone to have developed at such a young age.
But what makes the difference in Jason's case is that he's had years of training in striking the right balance.
Born and raised in Piraeus, the young artist kickstarted his career as a recurring cast member of the Greek children's series Zouzounia, and, due to the show's popularity, it wasn't long after that he was approached by talent scouts.
Jason's passion for music manifested early as well, starting piano and singing lessons at a kids' music academy led by famed Greek composer Giorgos Theophanous.
A few years down the track, he would appear on stage at Pallas Theatre in Athens, securing a role in the Greek production of The Sound of Music.
His portfolio includes TV commercials, photo shoots for childrens' fashion labels featured in magazines of high standing, like Elle and Vogue, while he also made a guest appearance in the Mega Channel's series Ethniki Ellados, acting in the role of Little Achileas.
Jason moved with his mum to Australia, where she was born and raised, two-and-a-half years ago, with dad Sakis having to wait for his visa application to get approved before joining them about a year later.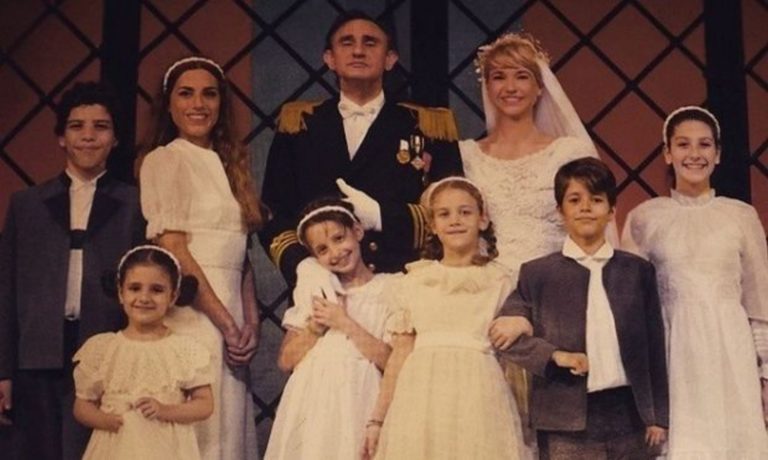 "The main reason was the financial crisis . . . we knew we were doing it for the kid's sake, we knew that all the opportunities he's had here he wouldn't have access to in Greece. And this is something my son has acknowledged as well; he's a pretty mature thinker for his age," says Ms Tsamis.
"It was really hard for my husband having to stay back in the beginning [. . .] but we feel it was all worth it in the end, all the sacrifices we made.
"Once you become a parent, you stop being Antonia and Sakis. From that point onward, you are this kid's mum and dad and you do everything you can to help them have a good future."
Asked about Jason's time management skills, Ms Tsamis explains that school has always been, and will be, a priority, but at the same time her words paint the picture of a young multitasker.
"He is at his best when he has a lot to do within a limited time frame. I believe he inherited this talent from me!
"He truly is so energetic, I've never heard him saying 'I'm tired', unless I ask him to do a house chore!" she says with a laugh.
While Jason's ambition for his stagecraft is undeniable, his parents do not take for granted that this will be his future profession.
"He often mentions he wants to do more singing and acting, and other times he says he wants to be a scientist!
I believe he has the potential to do a lot, as long as it's something he loves and focuses his energy on.
"As parents, we're always by his side and we're committed to supporting him in any choice he makes, after all, this is the reason we came to Australia," says Ms Tsamis, pointing out that her main concern as a mother has nothing to do with career aspirations.
"Above all, I'm proud he's a good kid, I just want him to be a good person, everything else comes second."