Inspired by her experience as a child of Greek migrants growing up in the small opal mining town of Coober Pedy in South Australia, 36-year-old performer Michaela Burger (nee Lucas), is presenting her first cabaret play A Migrant's Son in Adelaide next week. The show retraces Greek settlement in Australia through the tale of her own family's migration history.
"This project was born out of my personal need to write a play which tells the humble story of my family, and every other Greek family of that era, and reveals the heartache and hardships our parents went through over the years, so that we could be free to pursue our dreams today," says Michaela in an interview with Neos Kosmos.
During the 74-minute performance directed by Jane Packham, the award-winning artist presents a series of past events, creative monologues and flashbacks, parading recurring characters that range from her parents, grandparents and great-grandparents to her Australian friends, igniting memories that tell the captivating tale of her family's survival away from Greece.
She uses monologues as well as 11 self-penned songs to tell her family story, accompanied by Carol Young on piano and accordion. The opening song of the show is called What If?. In it, her yiayia sings as a 14 year old arriving by ship from Chios. As the boat heads into Port Melbourne after 36 days at sea, leaving her childhood behind, she sings:
"I think if I close my eyes real tight,
I can see the stars in Greece's night sky
And feel the breeze from the ocean waves
As we bathed once a day, how I'll miss it all our Greek ways."
"The journey centres around my extended family, stemming back to my extraordinary great–grandfather, who left his island, Chios, and migrated to Australia in the 1920s seeking a better future. Nevertheless, the production focuses on my role model, my one and only hero; my 74-year-old father Lucas, a unique, strong human being who – to this day – remains my point of reference and inspiration.
"My father learnt the hard way how to be a fighter, digging for opals and working day and night, but never gave up dreaming. He dedicated his life towards making a better future for our family. He is the one that taught me to always stand tall and face what life throws at me with courage and dignity," says Michaela, who studied classical singing and musical theatre in Adelaide prior to a theatrical career in London, Paris and Berlin before eventually returning to Australia and settling in Melbourne.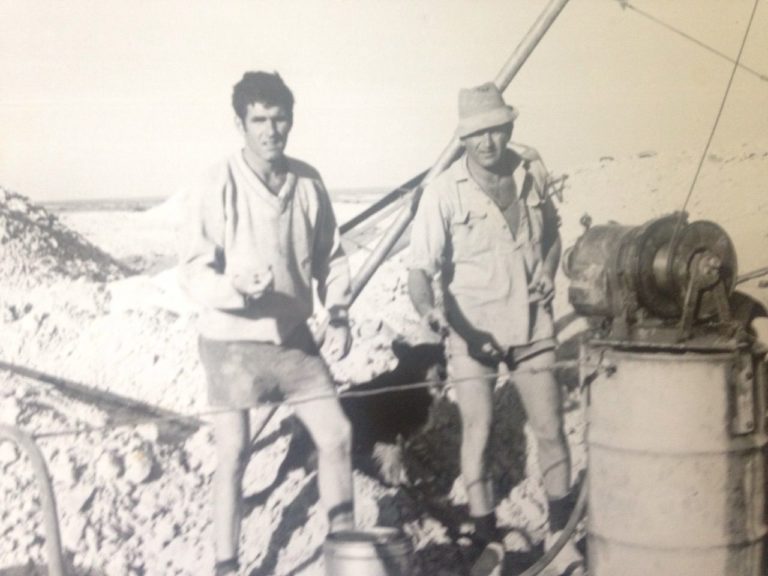 Michaela's recent performances in Melbourne received excellent reviews while her three scheduled events at the Adelaide Cabaret Festival next week have already sold out.
"Burger belts out her enchanting and melodic tunes with fond passion and love. Her voice can stir your deepest and darkest emotions whilst enchanting your aural sensibilities," wrote one critic of her Melbourne performance.
"To me, each of the characters I present to the crowd represents one of the people that has influenced the person I am today, and my aim is to be able, through my story, to encourage everyone to delve into their own family history and be inspired by their ancestors who fought long and hard to create a better life away from home," says Michaela.
"In my humble opinion, it is our duty to honour the early Greeks who migrated to Australia in the 1900s and reaffirm that, without our parents' sacrifice and hard work, Australia wouldn't be the country it is today," concludes the talented performer whose previous show Exposing Edith was about Edith Piaf.
Follow Michaela's work at michaelaburger.com/