If you are thinking of ways to escape the nine-to-five office work grind without ending up penniless, chances are you'll find Ellie Marda's story inspiring.
The young graphic designer was employed by a Melbourne-based company for about three years, when she decided it was the right time for her to tick off a long-time item from her bucket list: to go solo on a months-long trip.
What started as a desire to break away from routine, turned into a six-month stay in south east Asia, an experience Ellie deems one of the best in her life so far.
Mastering the art of combining work and travel, she continued throughout her whole trip in the role of in-house graphic designer for the company in Melbourne.
Early on in our conversation, I couldn't help but ask how she managed to persuade her boss to let her work remotely. Apparently, it wasn't as hard as one might think.
"I just told them I need a change and I must admit they were really open and receptive to the idea. Initially, I suggested a trial period of three months, which then became six before we knew it, so this means the arrangement worked well for both sides.
"Due to the nature of my job, I don't need much more than a laptop, a good wi-fi connection, and a space to work," Ellie explains.
Perhaps the only extra step taken, she says laughing, was making sure to avoid party hostels!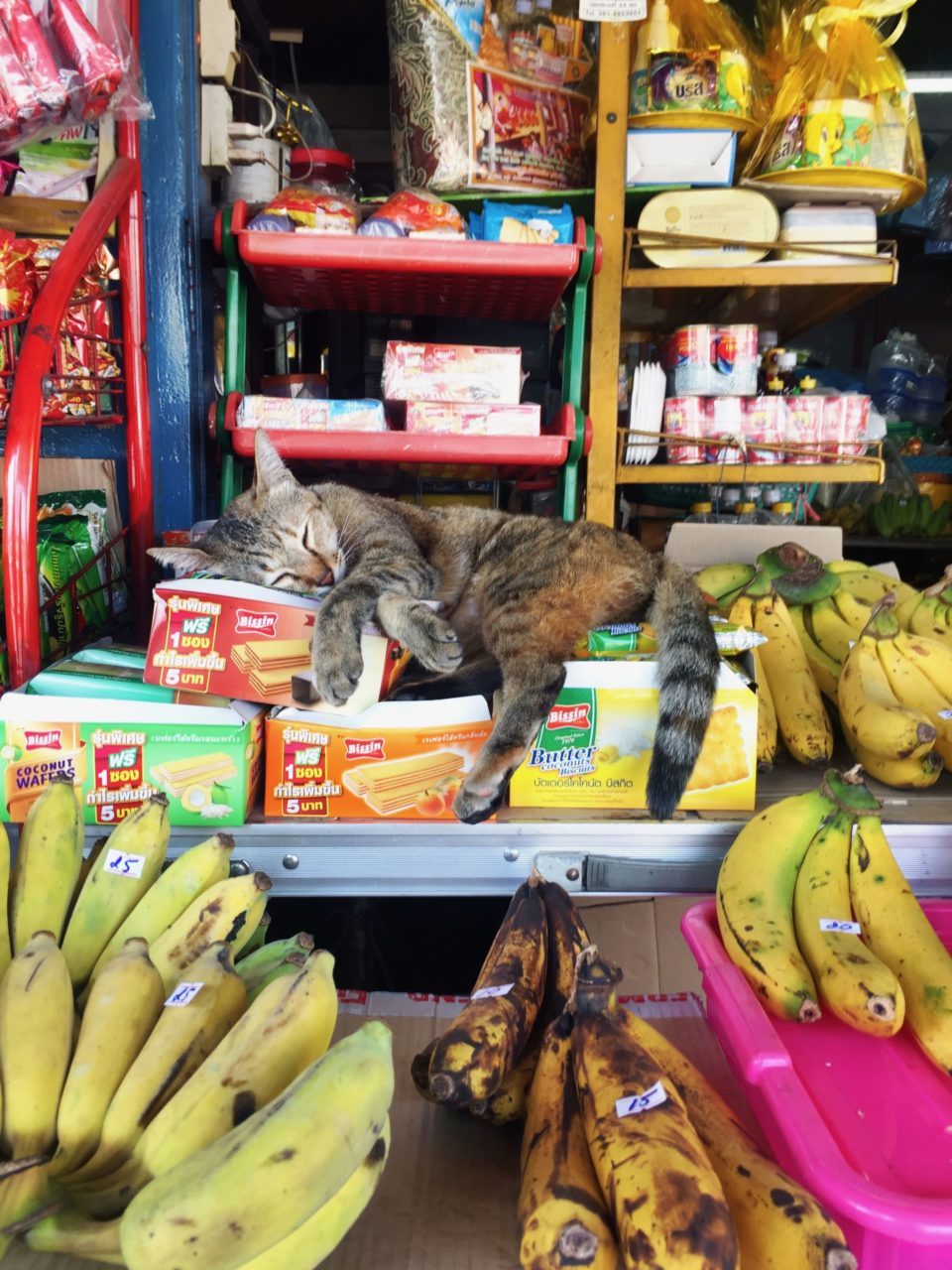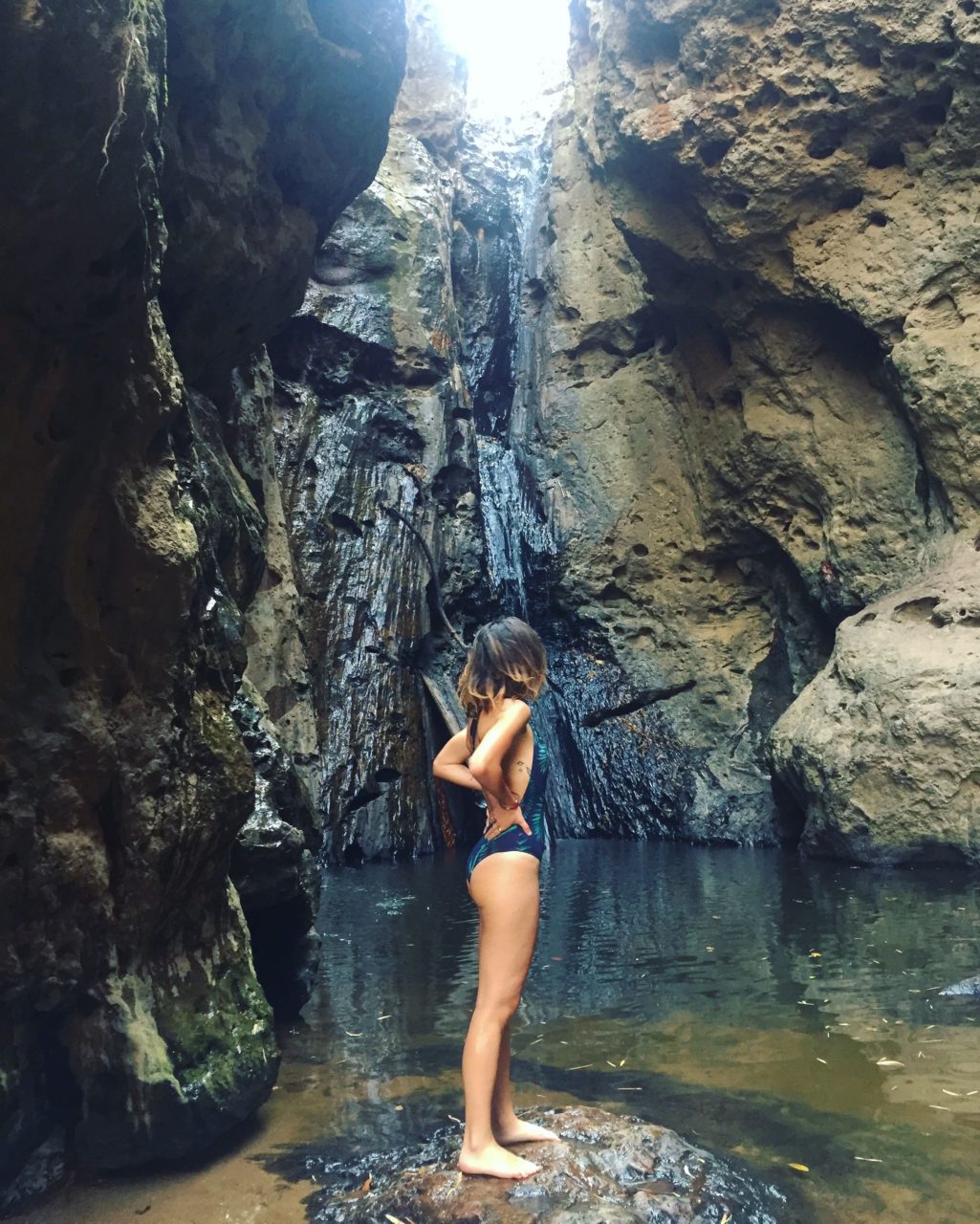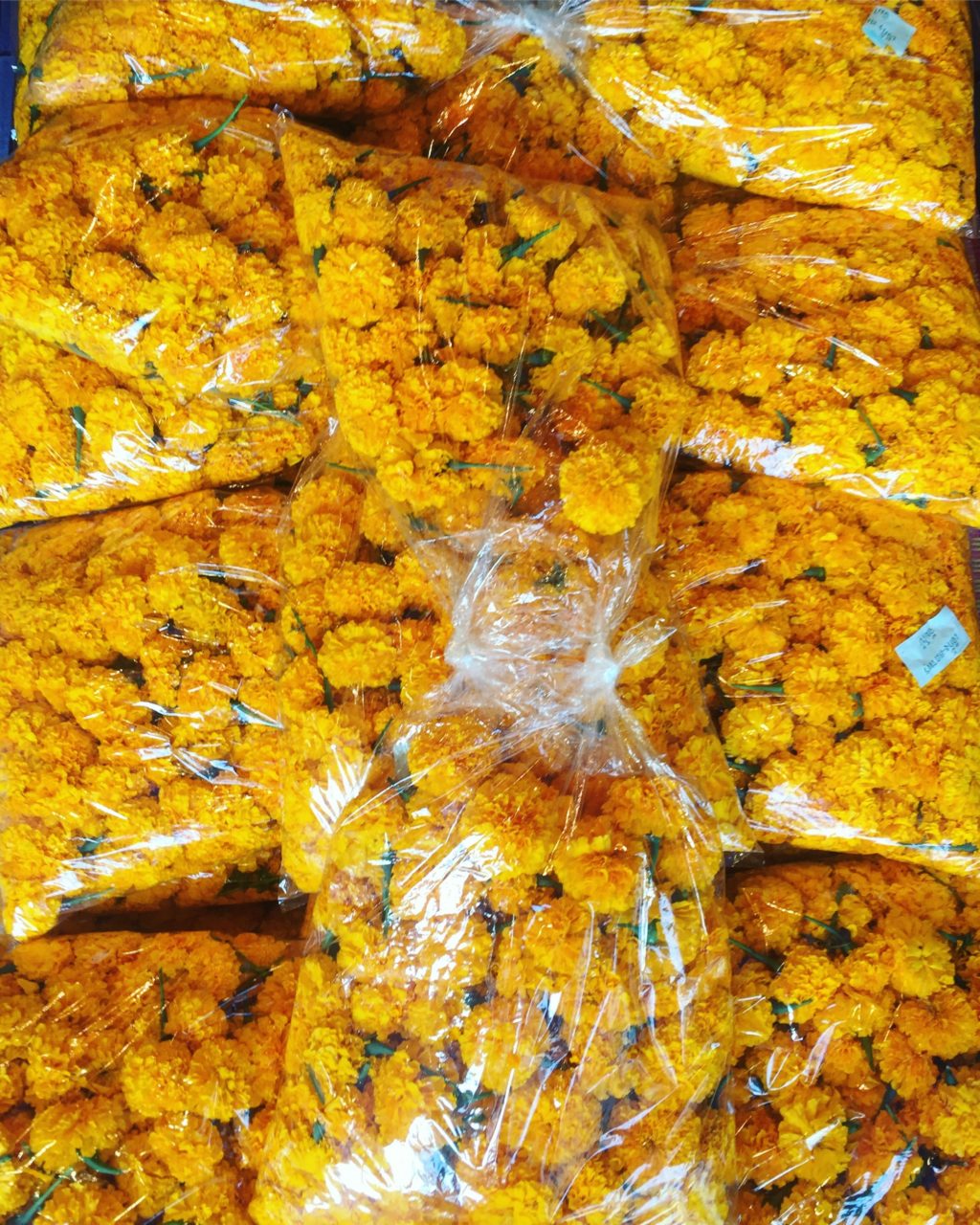 VISITING 5 DIFFERENT COUNTRIES
It was 30 August 2017 when Ellie hit the road. Before coming back to Melbourne in February, she had visited and lived in five different places: Vietnam, Japan, Hong Kong, Taiwan and Thailand.
Her itinerary was not fixed, allowing the luxury to move in between countries any time she felt like it.
"There wasn't a set plan for the trip, I just had a draft document listing the countries I wanted to visit. I booked a one-way ticket to Vietnam, thinking 'I'll just start somewhere and take it from there'. Which basically means whenever I felt [like] moving on to the next destination, I'd book my flight and off I went.
"The countries I spent the most time were Vietnam and Japan," she says of her favourite destinations.
"And especially as far as Japan is concerned, where I spent almost two months, I don't think I would make the decision to leave if it weren't for the winter cold."
THE BENEFITS OF FLEXIBLE WORKING
Ellie reached an agreement with her employer to work four days a week, with relatively fixed, but still flexible, working hours, conditions she describes as ideal.
"I was there as a tourist, but having to work meant slowing down my pace and allocating a reasonable amount of time in getting to know each place.
"When staying at hostels, I would see different faces every couple of days […] I ended up meeting lots of people and even made friends – and to think that I used to consider myself an introvert! Go figure," she says while describing the surprise party organised for her 30th by friends at a hostel in Japan.
Seeing a foreigner working instead of holidaying 24/7 would sometimes arouse the curiosity of locals, but after a chat with Ellie, most would say they wished they had a job that comes with the perk of flexibility, like hers.
Locals and travellers alike would call her 'a digital nomad', a term describing those earning a living by working online while being able to travel constantly.
According to Ellie, this mode of working makes the dream of roaming around the world on a tight budget a reality.
"I believe it's the future of work, and at the end of the day being an adult means you can get the job done, whether you do it at the office or remotely."
The main preconditions, she says, for this to become possible, is to believe in yourself and have a good sense of time management, as well as to build a relationship of trust with your employer, and be in regular communication with your team.
In her case, not only were these boxes ticked, but she also saw firsthand a great difference in her performance from flexible working.
"I was so productive," she says.
"When amidst everyday routine in the city, you can get caught up in a feeling of the days blending into one another, over there I was always motivated […] I knew I would get up in the morning to work and then I would have the rest of my day to see new things, to truly live in the city I was visiting."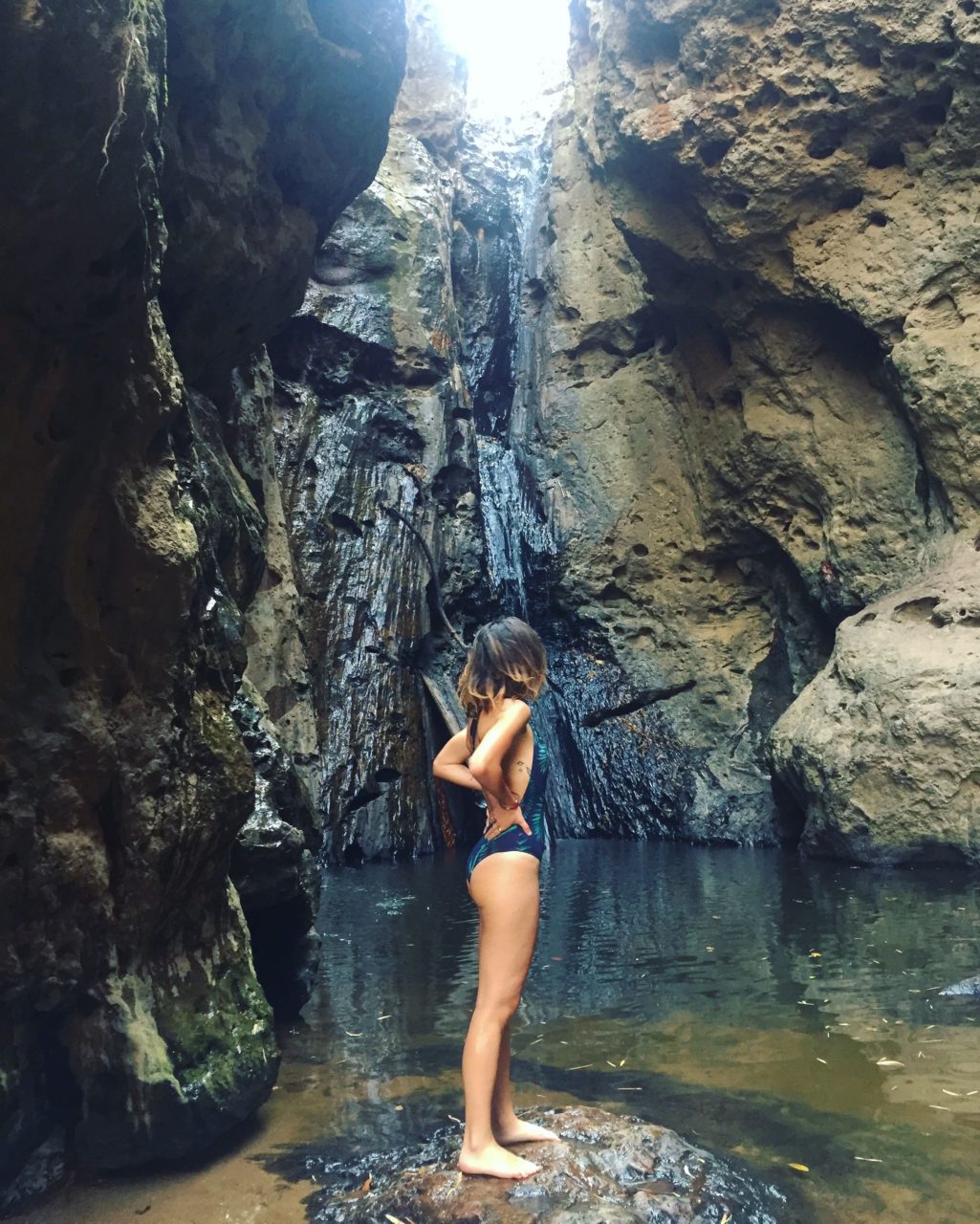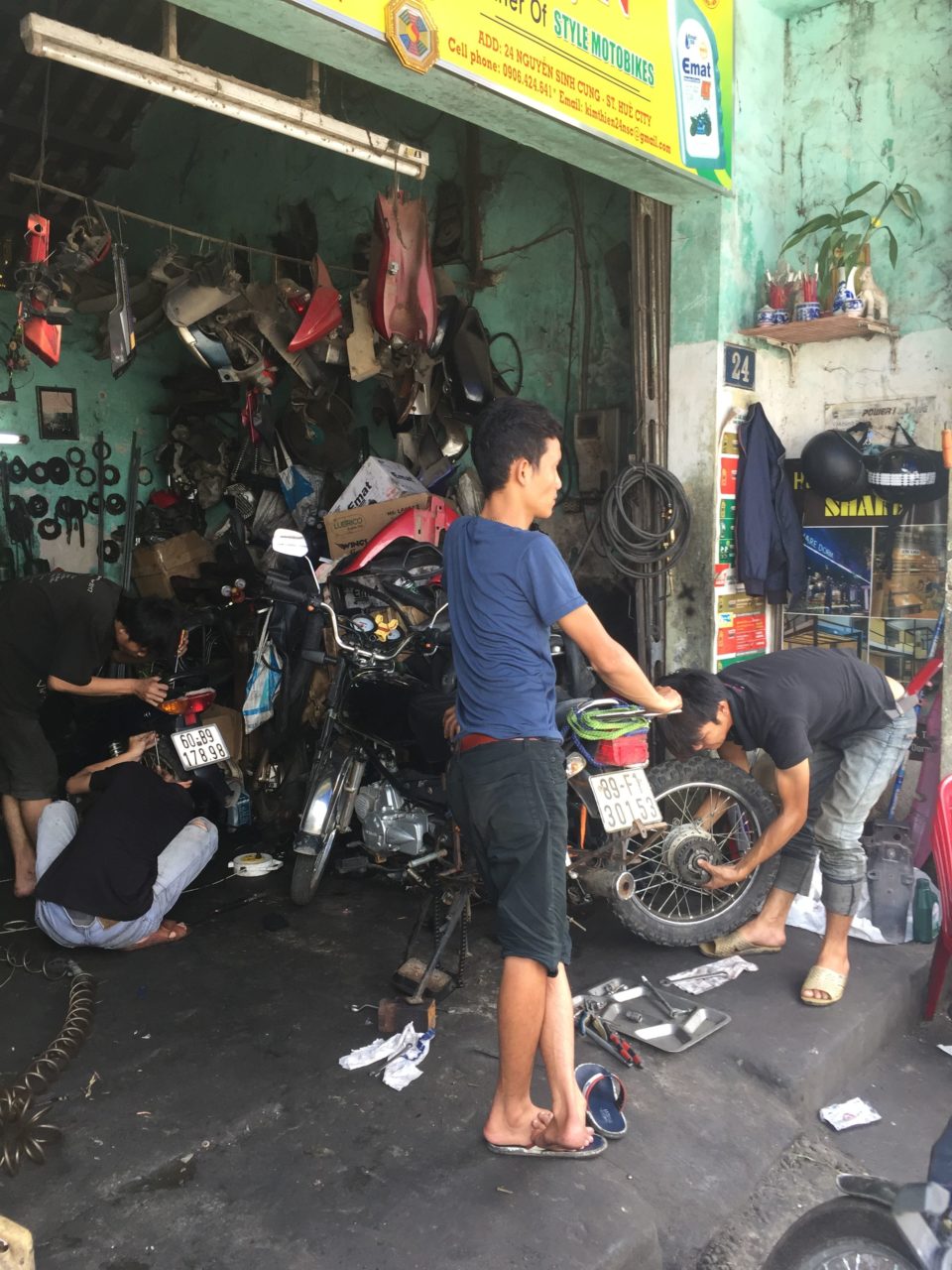 VIETNAM BY MOTORBIKE
Ellie chose to visit Vietnam first, knowing it is one of the best countries to ride across on a motorbike.
"I've been riding motorcycles since I was 16, starting with a scooter and then gradually upgrading. Hence my desire to explore the country by motorbike.
"There is one popular route, with riders either descending from the north to the southern part of the country, or the opposite way, which is what I did. So, I started from Ho Chi Minh and went to Hanoi and even further up to the area bordering China."
During the six-week trip she met like-minded people, whose soft spot for adventure led them to off the beaten track experiences.
"I joined three riders, and while travelling we went by a village where a wedding celebration was on. We were invited to the feast and not allowed to leave the place till we had eaten and drunk with them."
People's hospitality was one of the things that drew her attention while experiencing the local vibe in Vietnam.
"They are just so warm-hearted and kind, not necessarily in a sense of politeness as we understand it usually in the west with the use of courtesy words, like 'thank you' and 'please', but more so by making you feel welcome and being eager to help."
For instance, she describes an incident where a friend's motorbike stopped running, leaving them in the middle of nowhere on a provincial route.
"We were just sitting there, not knowing what to do, when a man driving a truck saw us and pulled over. He got us on the truck, all of us, including our bikes, and gave us a ride to the closest village where we could find a mechanic. He didn't accept money or anything in return."
Japan also won Ellie's heart, for being as she says, "a unique planet on its own" with nature and especially people accounting for its immense beauty.
"They are extremely friendly and nice, quiet people and somewhat solitary as you can easily observe.
"They are also incredibly punctual; for example, you see that the trains are exactly on time, and in case of a delay, even a minor one, you straight away hear an announcement with an apology. Having grown up in Greece this is something I found surprising," she says laughing.
READY FOR THE NEXT EPIC TRIP
Born in Mytilene, Ellie moved to Melbourne after finishing a fine arts degree in Ioannina.
She pursued postgraduate studies in graphic design and has since been working in the industry, specialising in user interface and user experience design.
Her new home in Australia was also the place where her mother grew up, but following a seven-year stay, she has decided to go back to Greece, not to stay for good, but to pay a short visit to her family and then continue her travels – in Europe this time – while working for the same Melbourne-based company. In the near future, she also hopes to do a longer-term trip around Latin America.
Settling down is obviously not among Ellie's plans at the moment, and this is no secret to her parents.
"They have been stressed during my trip in Asia, but a kind of stress mixed with pride for their daughter.
"They visited me while in Tokyo, and my dad – a sailor before retirement – would often exclaim 'like father like daughter'. His latest obsession is to travel to Vietnam with me and join me on the same route on the motorbike."
The motorbike trip is also, she admits, one of her best experiences overall during her travels, yet at the same time she finds it hard to name a top three as "every single day and place was truly unique".
"When you get to learn about a new culture, visit a new country, meet new people, you go back to that childhood feeling, when you would see something for the first time and started trying out different things to understand how it works. This is precisely the feeling that accounts for a thrilling experience."