The Kytherian Association of Australia (KAA) honoured one of its longest serving president for almost 19 years Dr Victor Kepreotis, in a special event last month.
In a Testimonial Luncheon held at the Kyle Bay on Georges River in New South Wales on Sunday 14 October, 200 plus people, including the Consul General of Greece Christos Karras and his wife, and the Trade Commissioner of Greece Katia Gkikiza.
Praised by several speakers who flew in from the USA, Germany, Athens and Kythera for the event, Dr Kepreotis stepped down from his role as president in June but remains a board member of the committee.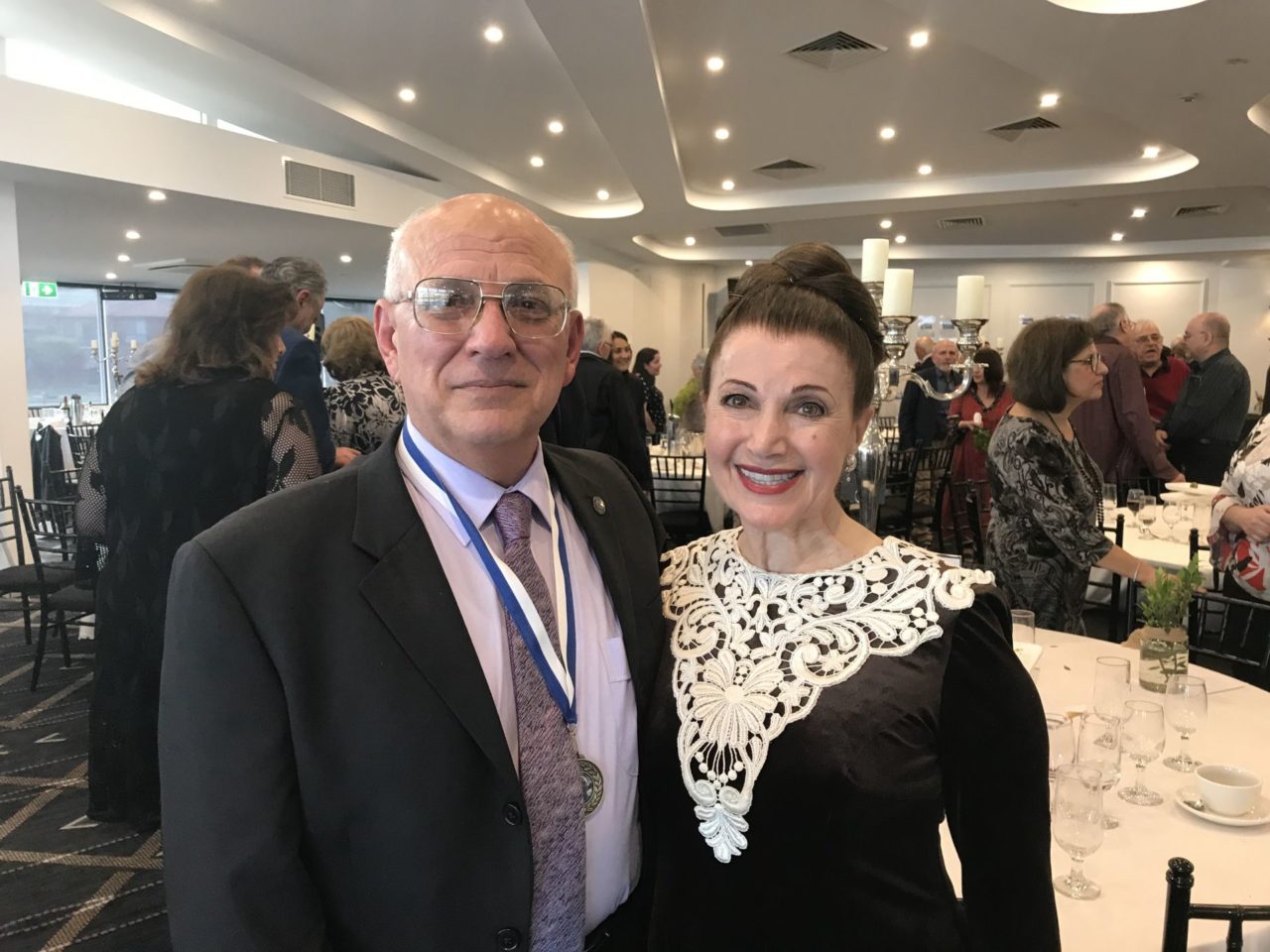 Under his leadership, the Kytherian Association which is one of the oldest established Greek associations in Australia, has gone from a financially struggling association to one where it is now in a prosperous position, and as quoted by the Consul General of Greece "one of the most prominent and significant Associations of Greek Australians in Sydney".
The association provides functions for varying interest groups of which its members are of Kytherian descent often acting as a charity organisation that raises funds for various other charities.
An example of some of the events the KAA provided successfully under Dr Kepreotis' helm is the annual Debutante Ball; many childrens' events such as bowling and movie nights; a wine making sub group; a four wheel drive and a recreation sub group; a ladies auxiliary group that organises theatre groups; visits to museums; Melbourne Cup and Mothers Day luncheons; there is also a soccer club, while until recently KAA held various cooking classes among several other activities.