Sometimes people get overwhelmed with all the problems of the world," Bindi Lea says.
"But when I begin to get overwhelmed myself, I think of the story about a little boy who after seeing thousands of star fish washed up on the beach, picks them up and throws them back into the ocean to save them. His mum comes along and asks him 'what are you doing that for? You are never going to save them all, it's not going to make any difference'. He holds one up and replies 'it's going to make a difference to this one and throws it back into the ocean'."
The Greek Australian CEO of the Trading Circle tells that story to demonstrate the idea behind the not-for-profit that helps women and girls in developing countries to trade their way out of poverty with dignity.
Since 1995, it has enabled the employment of thousands of women in Thailand and the Philippines who make fair trade products such as toys, homewares, and jewellery that are sold through the not-for-profit retail store in Summer Hill, NSW.
Lea, born Hariklea Katakalos named after her mum's dad, Harry, originally started out as the Store Manager at the Trading Circle, and rose up the ranks to become CEO.
She was so committed to her role that she went to Bangkok to meet the women who made the products and see for herself what one of the centres was like; an experience that blew her mind.
"It was incredible," she says. "You could see that their workshops were really clean and there was lots of light, they come to work happy and they are part of a supported community. Their kids are in nurseries and getting educated. They have got a fair wage. It was a surreal feeling coming back to work in Sydney knowing that I was helping these women."
Inspired by that trip amongst other things, Lea began working on the idea of opening a café and kitchen run by refugees. It finally came to fruition in March this year.
Opened in Summer Hill, the concept behind Four Brave Women Café builds upon the empowerment of women who face barriers to gain economic independence.
"The initial program was to get a group of chefs from refugee or asylum seeker background to come into the kitchen for eight weeks," she says.
"Everything would all be set up for them but they didn't have to spend $100,000 on equipment. They didn't have to sign a three year lease. We also had a hatted chef, Kate Spina volunteer as a mentor and use her experience of working in some of the best restaurants in the world to assist."
In the past six months Lea's idea has been described as revolutionary. Aside from interest from SBS and the ABC, other charities around the globe have also contacted her, wanting to learn more about the program's success.
"We've had people from Berlin and London get in touch and ask us about it and we've had business analysts tell us that there is no model like this anywhere in Australia," Lea revealed.
"It's a model that lets people from refugee and asylum seeker background be supported to make a profit from operating their own business. We do charge a small percentage for rent, but as far as we know, there is no other model that allows them to take home profits which they have worked so hard for."
One of the chefs involved initially was Zara, who with her family served up a buffet style authentic Iranian dining experience for lunch and dinner five times a week. The dishes included saffron chicken drumsticks, ghourmeh sabzi (a lamb and red bean stew), lubia polo (buttery rice) and kashk-e bademjan (a spiced eggplant dip).
Lea says that the idea proves that refugees and asylum seekers can be an essential part of the economy.
"What Zara recently said on ABC news sums it all up; she wants people to see that they are capable to run companies and business just like those in the wider population can. They just need that extra bit of support because of the barriers. During that eight week period they not only got a very intense experience of what it's like to run a restaurant, but they made about $58,000 and $25,000 of that was profit."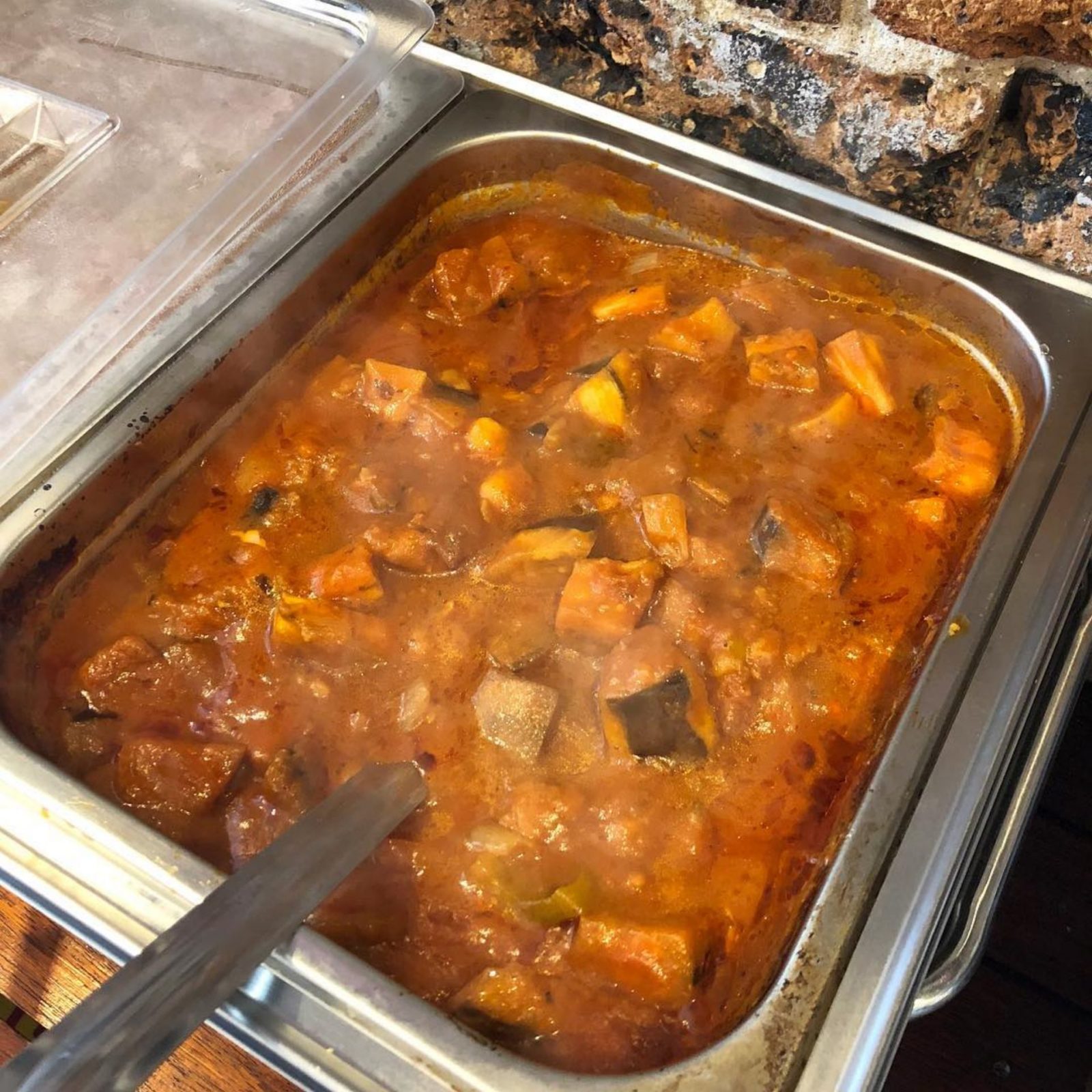 The program has been so successful that Four Brave Women has expanded with a pop-up bakery next door. Zara will now be switching to baking her Persian biscuits and cakes alongside Ukrainian and Russian bakers whose treats include medovik (a Russian layered honey cake) and pirozhki – a puff pastry stuffed with various savoury fillings.
Lea says the idea is that in future the chefs and bakers will open up their own businesses.
"This is a pilot shop to test out their business," she says.
"So we let them have the space for a year. We still hold the lease but they run it. We continue to mentor them, but the decisions are theirs to make. They organise the roster, pay the bills and do all the ordering. Then we are hoping that if Zara wants to open a bakery somewhere else in Sydney we will go and help her find a shop and assist with the lease and will still mentor her, though not as much as at present. Fifty per cent of small businesses fail in the first five years, so if we can have a five year progression and then send them off into the world, they have a much better chance of being successful."
The idea was partly inspired by Lea's family, whose great grandparents left their village in Akrata, Greece and went on to run the Carlton Café in Leeton, regional NSW in the 1950's.
"There was a huge Greek and Italian community in Leeton and they all bandied together where they felt safe and comfortable," she says.
"It was very hard for them at the beginning. They had no English, they didn't know the laws around running a business.
"That's what's great about Four Brave Women; you've got Iranian, Iraqi, Russian, Ukrainian all in the same shop hanging out. At the moment there is not a lot of peace amongst those great nations, yet they are here sharing sugar and flour and making sure each other are okay. It's helping to bring people out of their comfort zone."
Working alongside people who have left their ancestral homes and suffered great trauma has really affected Lea, who despite all her best efforts, wishes she could do more.
"It's been really humbling and life changing," she says. "This is where it comes back to our tagline 'change the world by empowering one woman at a time'. So we have introduced that into our café: 'Change the world one coffee at a time' and 'change the world one meal at a time.' If one person buys a coffee for $4.50 they have the power to literally change someone's world. It's changed our lives forever by working with them. Hopefully if everyone does that then the world will change. So, it just starts with one."
For more on Four Brave Women Café, visit https://www.facebook.com/thetradingcircle/