Anyone who has visited the Aegean knows of its captivating coastal views and sunsets, the diverse beauty of the islands, and its crystal waters, blue in some places, turquoise, or even emerald green in others.
There's something unique about this vast seascape which makes artist Christos Partsioglou want to go back time again to re-experience it.
Now, he has decided to express his affection for the region through his paintings and share all those small details, which made him fall in love with it throughout the years he has been visiting with family.
Aptly titled Aegean On My Mind, the exhibition runs from 5 to 10 December at Melbourne's Steps Gallery.
"It is a visual celebration of why we love Greece and why we keep going back," Partsioglou told Neos Kosmos.
"There's qualities that attract us and there's the typical Greek landscape which is the sea … and yachts bopping around in the sea and some of the other things you see when you're walking around in the villages, such as geranium flowers hanging from the window."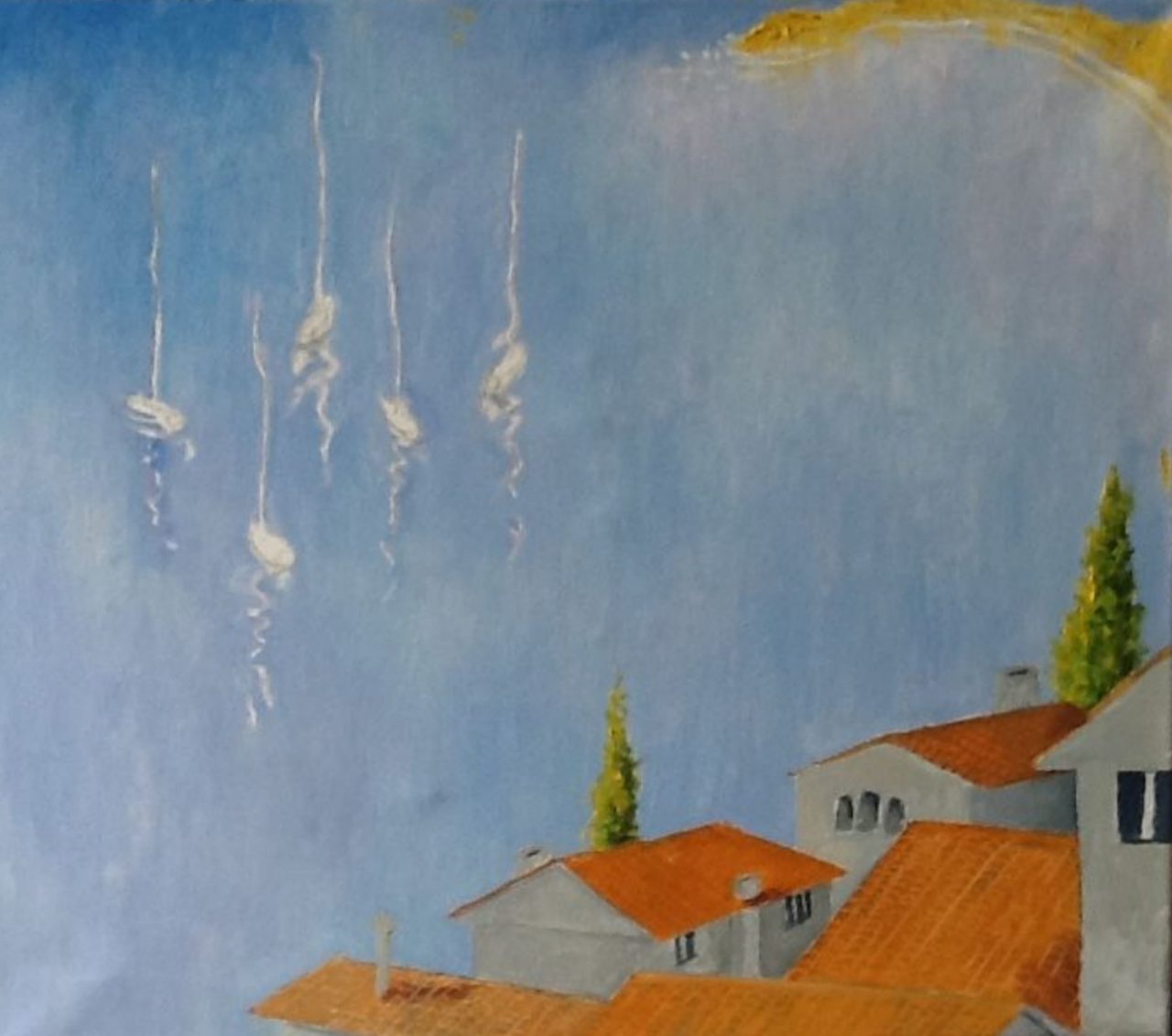 The collection of works is complemented by some still-life imagery, while the main medium used is oil paint with a few watercolours as well.
Even though Partsioglou has a special fondness for the Aegean, he was in fact born on the Greek mainland, hailing from Serres and moved to Australia at the age of 11.
"We Greeks tend to say there's something special about the place, just being there or even getting on the plane and seeing the beautiful turquoise water; how can you not fall in love with such a landscape?" he exclaims.
While the artist's aim is to project the islands' natural splendour and "the infinite blue the Aegean is known for", he says the collection of paintings is above all a personal interpretation.
"An artist has to be true to himself, we don't paint for anyone else, we paint for ourselves," he said.
"My art is based on realism, but it's not realistic. I do not try to capture three-dimensional photographic images, I just want to capture the essence of the things that I paint and that have a meaning to me. And for that, I look at mainly Chinese artists because they were very good at capturing the essence rather than the likeness. The likeness it's easy to capture, it's just a method that everybody can learn, but the essence is the most important thing for me."
'Aegean On My Mind' will be on show at Steps Gallery (62 Lygon St, Carlton VIC) from 5-10 December (11.00 am-5.30 pm daily). Opening night is on Wednesday 5 December from 7.00 pm onwards with a preview scheduled for 6.00 pm. All welcome.