Metropolis, a new mobile app designed to facilitate Greek language teaching, was presented at the Greek Centre on Saturday, as part of the celebration of the International Greek Language Day.
The app was developed by 18-year-old Greek student Fotios Tsiouklas, in collaboration with Mike Zafiropoulos, head of the 'Speak Greek in March' campaign.
Mr Zafiropoulos stressed that Fotios Tsiouklas volunteer to offer his expertise to the campaign and develop the app, motivated by his love for the Greek language, and wishing to present the app as a gift to this grandfather who instilled this love in him.
"This innovative initiative responds to the challenges created by the new technology," Mr Zafiropoulos said, stressing that the app will be free to download from any part of the globe.
"We believe that it will continue with other similar [initiatives] that will make teaching Greek more pleasant for children, who, as we know, are hard to separate from their mobile devices," he added.
"Such applications do not aim to replace Greek School. They simply add a complementary way to teach Greek Language, taking into consideration the child's wishes."
Metropolis will be officially launched in March. The app will be dynamic and constantly updated. It will feature many levels, designed to make it appealing to children from 5-7 years old to 12-15 years old. Each successful game completion will award players with points, which will allow users to buy 'object's from the app 'store'.
During the presentation, its creator, Fotios Tsiouklas guided the audience through all its functions, explaining that its initial design includes the Greek aplhabet, numbers, accents, time, naming and pronunciation of objects, body parts, verbs, small stories and pearls of wisdom by philosophers such as Plato, Socrates and Aristotle.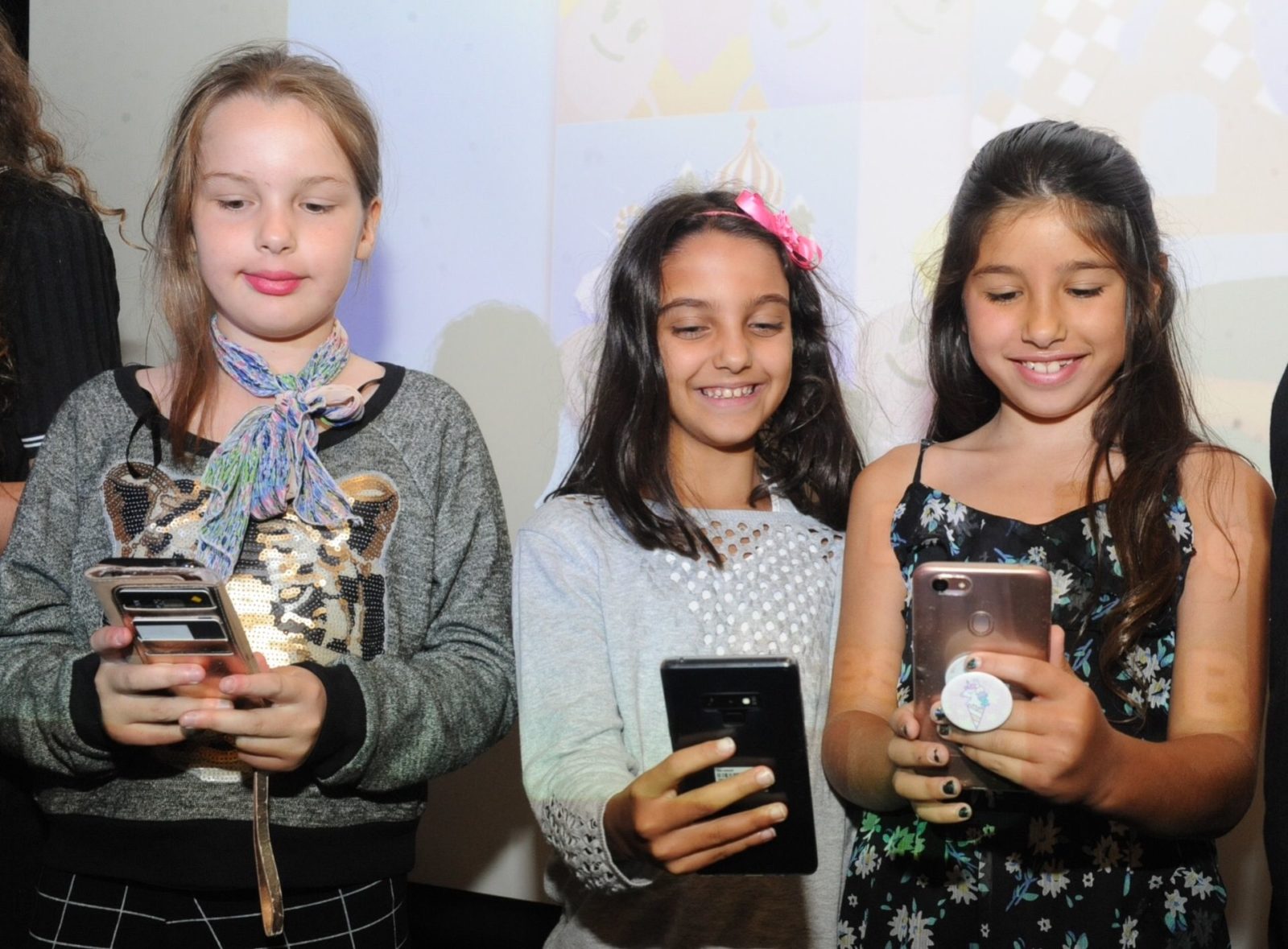 Speaking at the event, the consul General of Greece in Melbourne, Mr Dimitrios Michalopoulos, said that, though times are hard, "as the number of educators sent from Greece has diminished due to the country's financial challenges," we must insist to preserve and promote Greek language.
The Greek Community of Melbourne and Victoria was represented by Theo Markos, who stressed that language and culture are the historic organisations main priorieties, while the event's keynote speaker, Dr Georgia Nikolaidou, coordinator of Education at the Greek Consulate, focused on the use of technology as a tool to teach Greek language.
During the event, two students of Greek, Anna Alexopoulou and Niki Vergaki were presented with a scholarship each to cover the tuition for 2019. Niki' sister, Irini Vergaki was the winner of the SBS Language competition; a video interview with her was also screened on Saturday at the Centre.