Before directing his debut feature 'Hotel Mumbai', Greek Australian director Anthony Maras had made several short films which upon their release were met with numerous accolades and awards.
But it was 'The Palace' a Cypriot–Australian short film co-production, which was written and directed by Maras that earnt the director international acclaim. Released in 2011 it not only won 'Best Short Fiction Film' and 'Best Screenplay in a Short Film' at the 2012 AACTA Awards but numerous international awards.
That success led to Maras's directing and co-writing his first full-length feature 'Hotel Mumbai' which features Oscar nominated actor Dev Patel and Hollywood star Armie Hammer.
The film, which played at the Toronto Film Festival last year and is released in Australia next month is also getting Maras some serious critical buzz with Variety naming him as one of 10 Directors to Watch.
Maras told Neos Kosmos there was a marked difference from making short films compared to full length features.
"Going into any film is challenging enough. The fact that it was my first feature was a also bit of a daunting task," he said.
"But I had a really great team supporting me on all levels on both sides of the camera.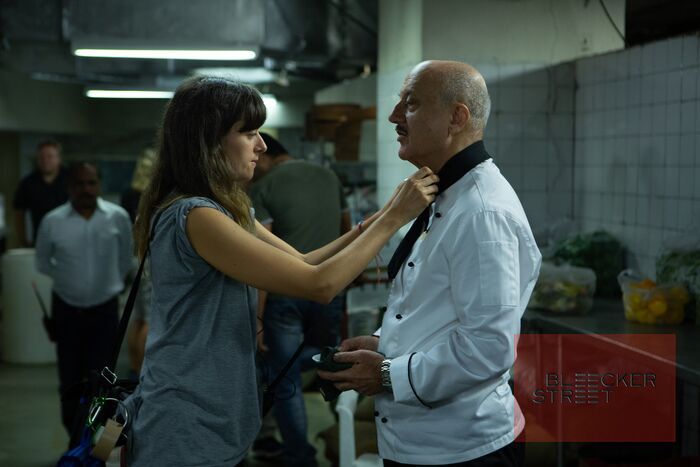 "The gravity of the subject matter really helped focus the team. Film making is not like sculpture or painting where to an extent you can do it in isolation if you wish, it really is a team effort."
Maras was born and bred in Adelaide to Greek migrant parents whose families had fled war and turmoil in Greece. The director revealed that his Greek Australian upbringing played a distinct role in his perspective as a filmmaker.
"The benefit growing up with two cultures gives you is a perspective of what it's like to be the other," he said.
"Greeks have a very rich history in drama and storytelling. I remember from a young age, my grandparents telling me a lot about where they came from and the struggles they had gone through and that made a huge impression on me."