As the NPL 1 season reaches the half way mark of its home and away season this weekend, a look at the table shows that only two of the six Greek-based clubs, Heidelberg United and Bentleigh Greens have established their credentials as finals contenders, sitting second and third on the table respectively behind the undefeated league leader Avondale FC.
Last weekend, Heidelberg United played out a hard fought, top of the table 1-1 draw with Avondale in a grand final replay. On Saturday, Bentleigh Greens will have a crack at trying to expose a chink in Avondale's armour in what will be Greens' coach John Anastasiadis' penultimate game in charge of the Greens before his departure to the professional ranks of the A-League.
The other four Greek-based clubs, sit at the bottom half of the table, a fair way behind the Bergers and the Greens, and have a bit of work to do to make up ground on the top six. Eighth placed South Melbourne enjoyed a confidence boost from behind with a 2-1 win away to then 6th placed Altona Magic on Sunday. On Saturday Souths faces another challenging match in Melbourne's version of the Old Firm derby when they travel to Olympic Village to take on traditional rival Heidelberg United.
South will go into the match as underdogs against the more experienced Bergers, but if they can take their second half performance against the Magic into the game they will be able to pose some problems for the Bergers.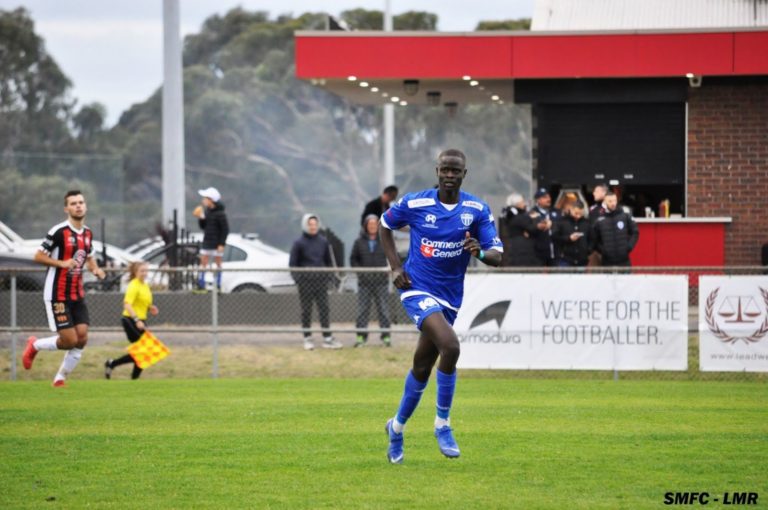 Port Melbourne Sharks sit just below neighbours South Melbourne on the league ladder and this weekend are hoping to arrest a three match losing streak when they travel to 13th placed Dandenong City on Friday evening.
Eleventh placed Oakleigh Cannons made it back-to-back wins for the first time this season last weekend thanks to a Joe Guest winner against Pascoe Vale last week. The Cannons will have to beat fourth placed Green Gully away from home on Saturday to make it three wins in a row. Former serial Golden Boot winner Milos Lujic continues to warm the bench with Cannons coach Chris Taylor preferring the younger Harry White and Wade Dekker in attack.
Holding up the table is Kingston City which has just one point from its last seven matches. Coach Nick Tolios' side hit rock bottom after last weekend's disappointing 2-0 away loss to Dandenong City which climbed off the bottom of the table with the win. On Monday evening, Kingston City hosts sixth placed Hume City, a team enjoying good form in both league and cup, having recently knocked out Heidelberg United in the FFA Cup qualifiers.