Milwaukee Bucks power forward Giannis Antetokounmpo received a hero's welcome when he headed to his old Athens neighbourhood, Sepolia, for the AntetokounBros 3X3 tournament.
His arrival to the neighbourhood, one of the poorest of Athens, was greeted with enthusiasm. He took part in the event for underprivileged kids with his brothers Thanasis, Kostas, Francis and Alex and his mother, Veronica.
"It's amazing. Who would have imagined that this would happen? I get chills with what was going on today," Giannis said.
"No matter how much you achieve, the point is to not forget where you started. I will always start at Sepolia. Like it happened last season, so it happened this year."
READ MORE: Our favorite Greek Freak lines all his blazers with Ancient Greek images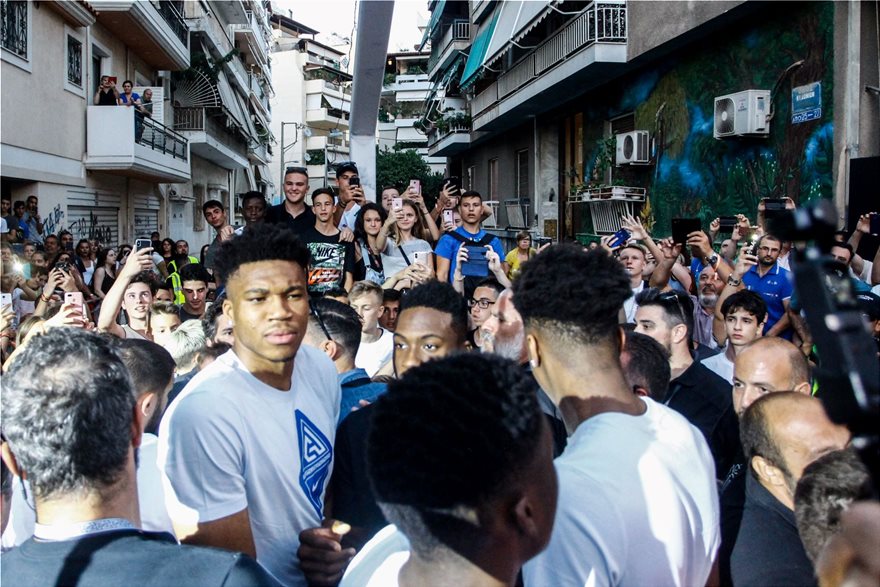 Giannis Antetokounmpo confirmed on Friday that he would be playing for Greece in the World Cup.
He also announced that he would be establishing a program for underprivileged children in Greece, along with his brother, Thanasis.
The academy will reportedly be called the AntetokounBros Academy and will be created in collaboration with the media organisation Europhoops and the Onassis Foundation.
Thanasis had posted a photo on Instagram promoting the tournament that took place and hinted that "this year's gonna be special."
READ MORE: Web Words: We can't get enough of Giannis!