What better way for Greek Australians to display their adoration for Greece than visiting their homeland once again this summer and enjoying the holiday of a lifetime?
Athens, Rhodes, Crete, Kythira, Paros, Ikaria, Lefkada and the Peloponnese were crowned winners by the Greek Australians that once again chose the country of their ancestors to relax and unwind.
"We had the most wonderful time visiting new islands and experiencing unique places we have never been before. For us, being able to escape and spend quality time with loved ones were moments we will cherish forever," says Kerry Diamond, who together with husband Arthur and their three daughters visited Greece this year for the sixth time.
Despite the financial crisis that has been tormenting the country for over a decade, as well as the impact of the refugee crisis that saw tens of thousands of migrants stranded in Greece (adding to the one million that have passed through its borders), tourists, particularly Greek Australians, have not been deterred from visiting Greece, showing a clear preference for the capital city, Athens, the mythical world heritage sites, the ancient ruins, as well as the enchanting Greek islands with their breathtaking beaches, excellent food and first class hospitality.
"For everyone else, it's just a place to go on holidays and explore the beauty of the country, but for us, Greece is everything, and going there translates to spending time with family, experiencing the culture, learning the history of our ancestors and introducing our children to the Greek way of living so that they can also realise what it really means to be Greek," say Con and Kathy Tellis, parents of two young boys who have visited Greece numerous times, and this year made their way to Evia, Leros, Lesvos, Kalamata and Athens.
"We try to come every couple of years now that the boys are older and mature enough to understand and appreciate their homeland better. Plus, we just love it," adds Ms Tellis.
With Athens and a number of the islands having been voted the best in the world on numerous occasions, it comes as no surprise that for many, a visit to Greece is the dream holiday of a lifetime.
When thinking of holidays, people visualise the long crystal Greek beaches, the endless coastlines, walking in the sunshine, the high level of hospitality, and the relaxing beach tavernas with the freshest organic produce. No wonder Greece is addictive to most.
After all, for those who have experienced summer holidays in Greece once, no other place on earth would suffice.
"We come back to Kalymnos every opportunity we can," says Stephanie Porcelli who introduced Greece to her Italian Australian husband four years ago.
"Joe's love affair with Greece started not long ago. We have so far visited Greece four times as a couple. My family is originally from Kalymnos so for me each time I step foot on the island I get a sense of belonging that I don't get anywhere else. Nothing beats Greece," she says.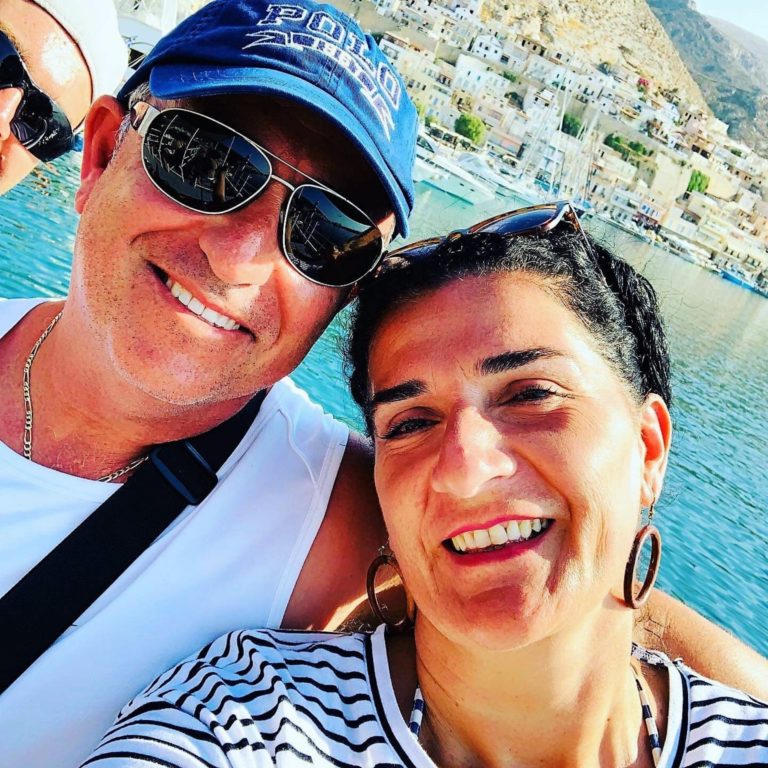 Tourism continues to be at an all-time high this year in Greece with the number of arrivals reaching record levels at both the country's major airports and ports, however, for the Tolis family the holiday doesn't start until the family of six snaps their traditional photo in front of the Acropolis.
"The first time my husband and I visited the Acropolis was in 2002 when I was pregnant with my second child Katie and our little girl Panayiota was 15 months old. Since then, every time we visit Greece, we make sure we go to the same spot – 'our rock' as we like to call it – and take our family photo," says Dimitra Tolis, who has already visited Greece 13 times with her family.
Aside from the capital, this year she also visited Nafplio, Kilini, Ioannina, Parga and the islands of Limnos and Lefkada.
"This year was as wonderfully restful and rejuvenating as ever. We call our trips a battery recharge. We love the beaches and spending time with our family and friends the most and we make sure we explore a different island destination each year with other Greek Australian friends."