Alphington Grammar, the day school of the Greek Community of Melbourne, marked its 30-year milestone with a Grand Ball held at Leonda by the Yarra.
250 guests gathered to celebrate the achievements of the school dressed in 'Diamonds and Pearls', the theme of the night.
The School Council Chairman, Associate Professor Marinis Pirpiris addressed the gathering, highlighting the many achievements of the school over three decades. he paid tribute to the current school Principal, Dr Vivianne Nikou, and commended her vision, passion and drive that has resulted in increased enrolments and enviable VCE results as well as four new building projects having been completed in the last six years. "Alphington Grammar School is now a destination independent school we can all be proud of " said Professor Pirpiris.
READ MORE: Enjoy 30 photos that show how Alphington Grammar celebrated its 30-year anniversary milestone
Dr Nikou said "when I reflect on the journey of Alphington Grammar School it is clear the school is going from strength to strength. I thank the parents and staff for believing in the vision, the Greek Community and School Council members, for their support of what is now a dynamic and vibrant school that embraced children of all families and cultures yet is still true to its Hellenic roots."
READ MORE: Alphington Grammar farewelled Class of 2018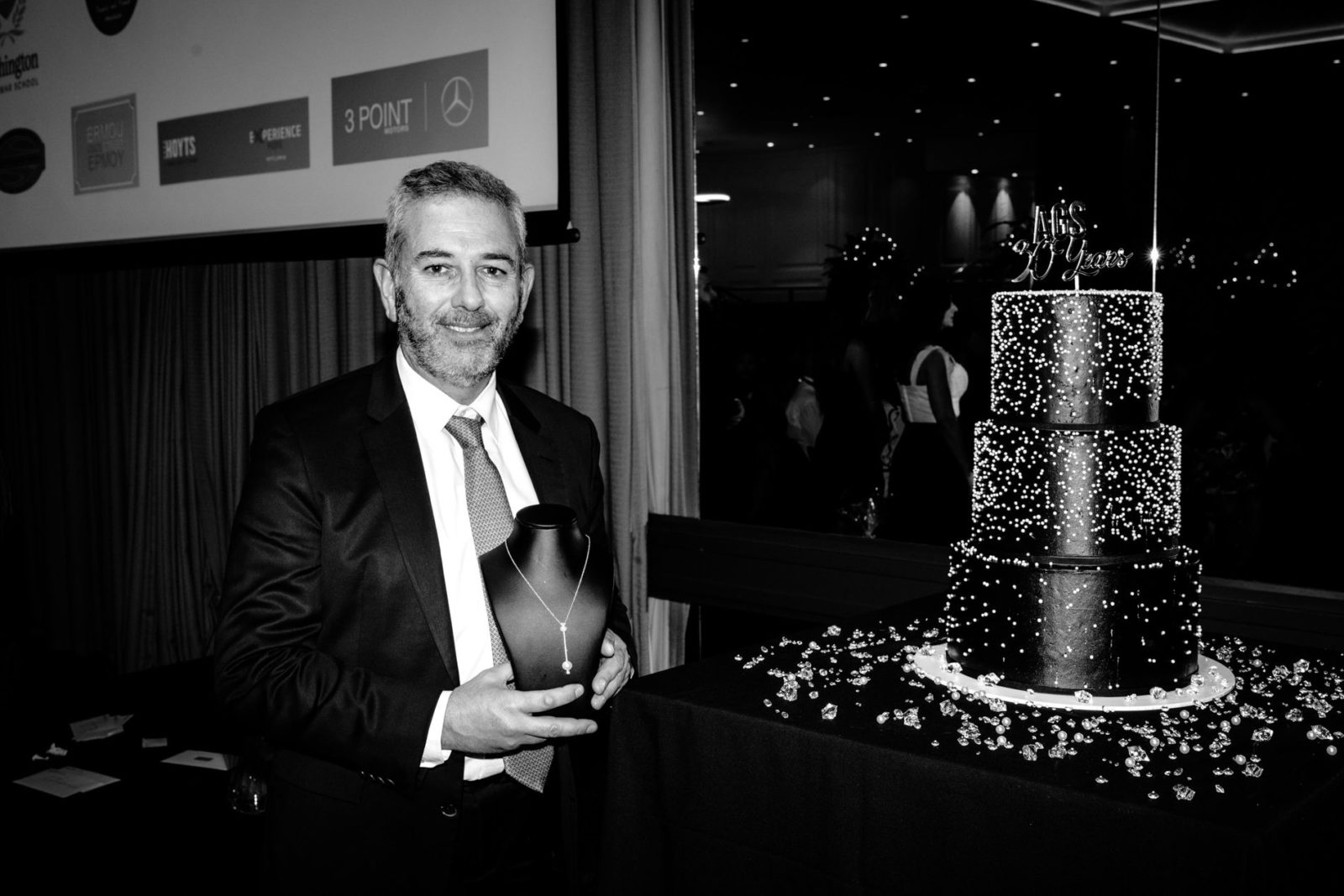 Guests included the Greek Consulate General of Greece in Melbourne Mr Dimitris Michalopoulos and his wife, Ms Iuliia Davydova, members of the Greek Community, the School Council and foundation member Mr Leon Argyropoulos and his wife Aliki. Mr Argyropoulos was instrumental in the early years along with Mr Ktenas and Mr Papasavvas in purchasing the land and, establishing the school in 1989.
The evening featured a spectacular ice sculpture, a beautiful celebration cake and a specially-designed piece of jewellery from Christos Jewellery which was auctioned on the night. The successful bidder Mr Chris Sikavitsas bought the commemorative piece for his daughter.
Members of the Greek Community and School Council members joined Dr Nikou in cutting the celebration cake. Staff, parents and dignitaries all enjoyed a night of dancing and much fun.