This week was a big week for the Greek economy as autumn economic reports released independently of each other by the European Bank for Reconstruction and Development (EBRD), the independent Hellenic Fiscal Council and the government itself all point to one thing – Greece no longer has to look back in fear but forward with growing optimism.
The EBRD report stated that the Greek economy will grow by 2 per cent and 2.4 per cent next year. It said the recovery which had begun in 2017 had continued last year, but at a slower pace of 1.9 per cent, and a 1.5 per cent growth year on year in the first half of 2019.
In a separate report, the Hellenic Fiscal Council (HFC), which is a member of the EU Independent Fiscal Institutions, said that it was feasible that Greece's economy could achieve a GDP (gross domestic product) growth rate of 3.5 percent in 2020.
"This positive dynamism of the economy, however, should be intensified in the coming years. Latest signs are encouraging: Greek banks' deposits rose more than 10 billion euros in the last few months, consumer confidence is at several-year highs, 10-year Greek state bond yields are at historic lows while three-month Treasury bills offer negative returns," Panagiotis Korliras, president of the HFC, told Neos Kosmos. He added that "although economic stability and positive sentiment played a significant role in the operation of the economy, these are not enough."
READ MORE: China's relationships with Greece and Italy are deepening – EU is reaping exactly what it sowed
"Policies combined with economic stability could lead the economy to a course of solid and sustainable growth on the precondition that the economy is able to absorb any turbulence from the external environment," warned Mr Korliras.
For the President of the Greek Community of Melbourne (GCM), Bill Papastergiadis, the positive outlook comes as no surprise.
Mr Papastergiadis, who met with leading figures of the Greek government in September, said he saw first-hand that there was a change in sentiment and renewed interest in developing business links with Greek communities in Australia.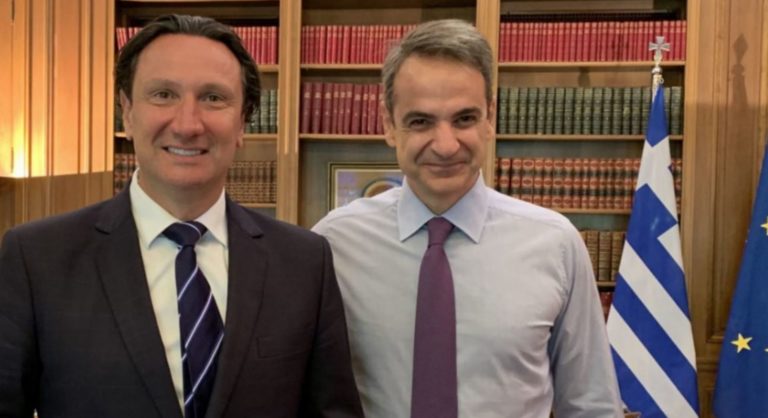 "In meetings with (Greek) Prime Minister Kyriakos Mitsotakis and the Minister of Development and Investment, Adonis Georgiadis, (I found) they were eager to facilitate progress in economic development and to meet investors who want to invest in Greece.
"And they were prepared to personally facilitate meetings with relevant heads of department," Mr Papastergiadis told Neos Kosmos.
"I saw first hand a change in sentiment – pre-economic crisis, the Greek government showed no interest in developing investment ties with us. But there has been a monumental change in since then and successive governments have shown interest. Now that interest has moved on to a new level."
READ MORE: It's time to build a bridge between Greece and Australia
He said that Greek Australians wanted to negotiate three things with the Greek government to improve investment possibilities: a bilateral tax agreement between Greece and Australia; an economic department within the Greek consulates with appropriately qualified people; and to set up an Office of Enterprise to facilitate investment opportunities with Greece and provide relevant information and contacts for interested parties. He said the recent visit by China's premier Xi Jingping in which 16 new bilateral agreements were announced including the development of Piraeus to become the leading port in the Mediterranean, all pointed to a positive investment climate in Greece.