This has been an Easter unlike any other. At a time when Greeks the world over would normally congregate in big numbers in their churches, they were, this year, forced to stay at home and watch the liturgies on their televisions and computers and then celebrate within the confines of their own homes.
In Athens, the Holy Flame arrived from Jerusalem and was greeted by officials from government and church. But it did not spread much further from the lantern in which it was contained as that would have breached the tough anti-Covid-19 regulations that have kept the virus at bay in Greece. To see images of the arrival of the flame go to: https://www.facebook.com/639526218/posts/10157371704426219/
The same regulations prevented Greek Orthodox believers from going to churches the world over to see in the Resurrection that is the key part of their faith. Instead, they lit their own candles in their own homes late on Saturday night to see in Easter.
The feast that followed was prepared on rooftops, balconies or in the back garden with just close family members in attendance.
READ MORE: Orthodox Easter celebrated online in Australia [PHOTOS & VIDEO]
It may not have been what anyone wanted but Easter 2020 will long be remembered for what could not take place.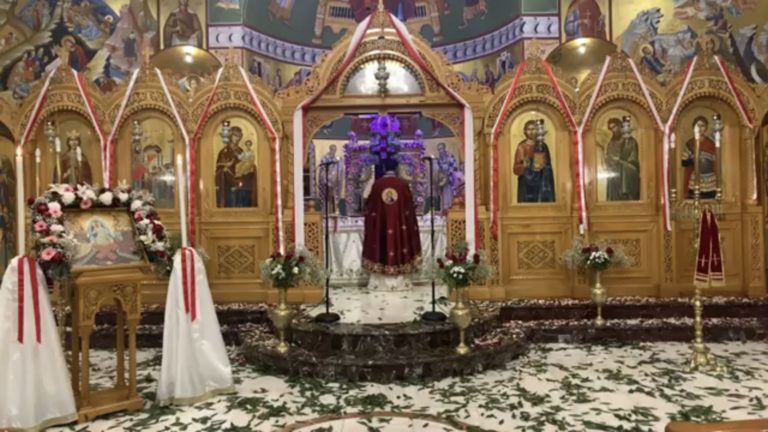 A service during Holy Week at Presentation of Our Lady to the Temple North Balwyn Greek Orthodox Church. PHOTO: SUPPLIED