Vasili (Vas) Georgiou and Jen Proudfoot met in Antarctica where they spent 15 months working together as expeditioners for The Australian Antarctic Division at Davis Station, but their romance didn't start until they returned to Australia in 2017.
The 32-year-old electrician proposed to the love of his life Jen, on New Year's 2018 whilst camping on Kangaroo Island.  No sooner was the wedding date set for 3 May, 2020, that they started planning for the 'big day'.
The religious ceremony was going to be held at Saint George Greek Orthodox church with the reception following at The Manor, Basket Range in regional SA.
Sadly, COVID-19 restrictions threw a spanner in the works and the couple's original plans were no longer possible although that didn't stop them from 'sealing the deal' on their wedding date.
"We had put together a long list of 200 people, friends and family from all across Australia to witness our special day but five weeks out from our wedding date the SA government introduced the COVID-19 restrictions and therefore we were forced to postpone our plans until the end of the year," Mr Georgiou told Neos Kosmos. He admits that despite the disappointment of the cancellation due to a global pandemic, he still wanted to legally marry the girl of his dreams and make the original wedding date a positive one creating happy memories that would last forever.
READ MORE: Anna and Steven were planning their dream wedding in Greece… and then coronavirus struck
"Jen was born in Mount Gambier, in SA and grew up in Tasmania but her parents live in Western Australia so we knew we couldn't truly celebrate until we were able to have both our families here. We were lucky to have everyone's blessings in trying to have a memorable day despite the chaos. It just felt right to have our own little elopement on the date we set our minds to. We were excited, nervous, but relaxed as the day had no real timeframe and we could soak up every minute with each other," Mr Georgiou said.
The wedding suppliers jumped on board and, adhering to the 5-person guest rule, Vas and Jen were able to have an intimate civil ceremony at The Manor, captured and witnessed by a photographer and videographer.
"Our venue host, Naomie took fantastic care of us, working with our suppliers to create a magical day. Our ceremony was booked for 2.15pm, followed by champagne and cake and some beautiful photos in the amazing grounds of the Manor and some skyping with our family patiently waiting at home. We then caught some amazing last light photos from Mount Lofty Summit. An incredible meal was prepared for us to retire to our room and soak up the day," Ms Proudfoot said.
READ MORE: Could emotional memories of the coronavirus crisis trigger our future behaviour?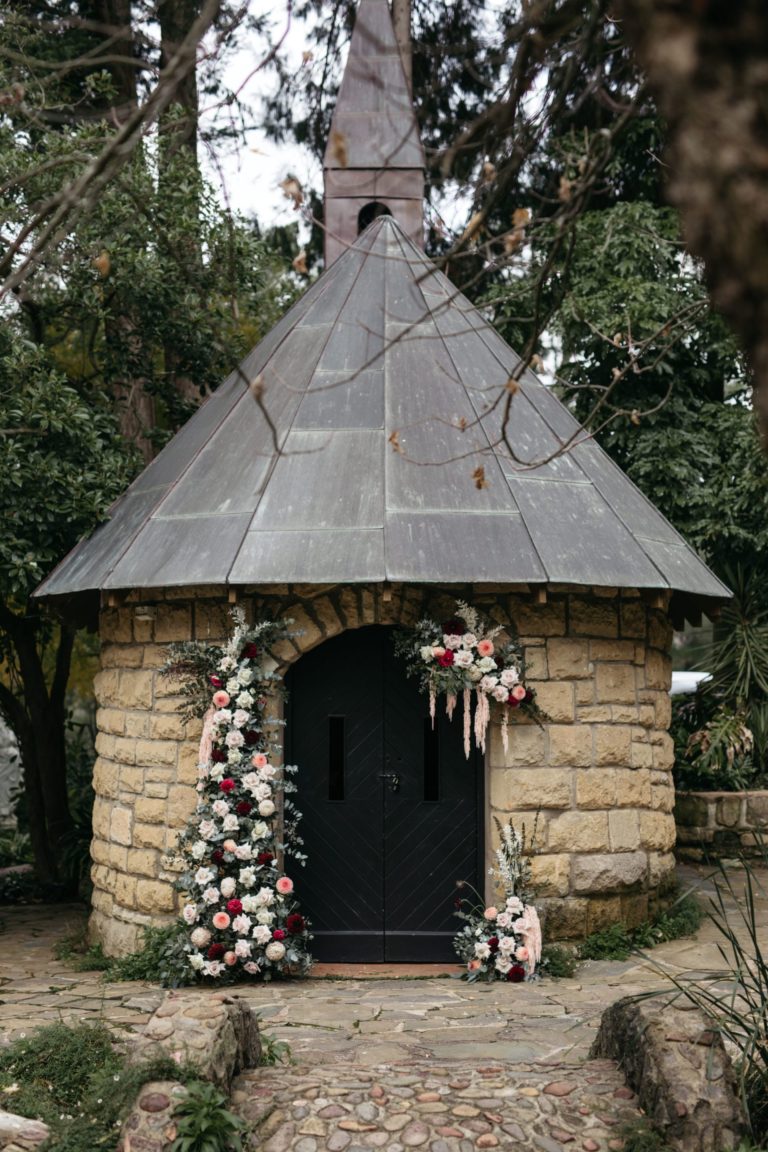 As soon as restrictions ease the couple is planning to go ahead with their big fat Greek wedding ceremony where all their family and friends will be present to witness their love and commitment to each other.
"We still look forward to holding our church ceremony and celebrating with our loved ones, but we are definitely so happy we made this day special just for us.
"It really was a magical day," the newlyweds said.