It would have taken more than exceptional cold and  COVID-19 to stop a good paniyiri and thanks to technology the organisers of the 41st Brisbane Panayiri Greek Festival found that the way for everyone to share in the fun was to stream the whole thing live on Sunday afternoon, 24 May.
Last Sunday, the festival goers were virtual and were able to take part in a two-hour Facebook livestream of the festival that included cooking demonstrations, live bouzouki, a session dedicated to the Greek costumes' tradition and a dance-till-you-drop Zorba class. There was also a virtual tour of the Greek Orthodox Church of St George.
To make it more real, the festival organisers had the Greek club's Nostimo Restaurant prepare a special festival takeaway menu for participants to munch on during the festival weekend.
READ MORE: Brisbane Paniyiri, a history of growth and expansion
The festival kicked off with a welcome act the night before when DJ Jordy Gee and guest apprentice KASBOI got going online with Greek music for the younger set of festival goers.
Cooking with a smile. Photo: Supplied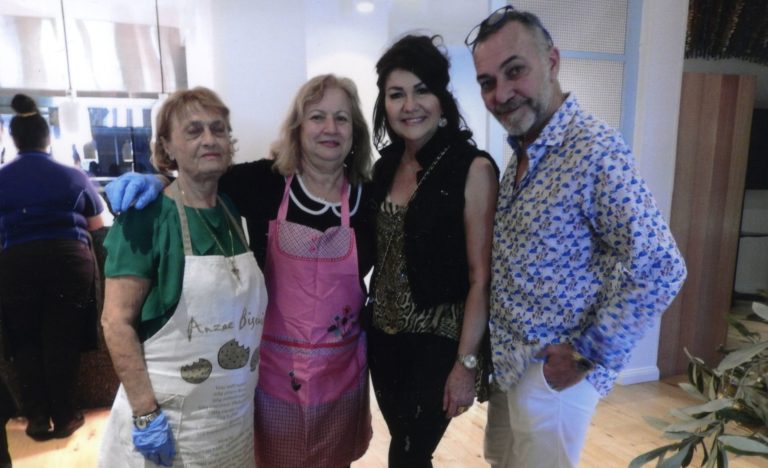 One more cup of coffee for the road.