George and Haris Stamboulidis are no strangers to Australia's Greek community.
The brothers have been soccer starlets since they were just children.
Haris previously made his way into Neos Kosmos at just 11-years-old when he won the Victorian Primary School Championships.
Years later he kept his passion and drive for football going, joining NPL's Heidelberg United, then Melbourne City's youth team. In the last few years however, the now 24-year-old played with Ivy League college Columbia University's Lions and Colorado Rapids USL.
He then went on to join Greek Super League team Aris Thessaloniki FC, becoming the first Ivy league graduate to move to a top 15 European League under Paco Herrera who was Liverpool's assistant coach with Benitez during the team's victory at the Champions League in 2005.  It just so happened to be the same year both boys were learning their trade in Montevideo Uruguay.
READ MORE: Aris Thessaloniki signs 22-year-old Melburnian Stamboulidis
George's interest in the game piqued as a four year old, watching on as older brother Haris participated in Con Boutsianis' youth academy at Heidelberg United FC in 2005.
The late developer is now 19-years-old at 182cm and went on to play for Carey Grammar, Northcote City FC, before joining Heidelberg's Under-20s in 2019 and also trained with Melbourne City's Under-20s NPL team.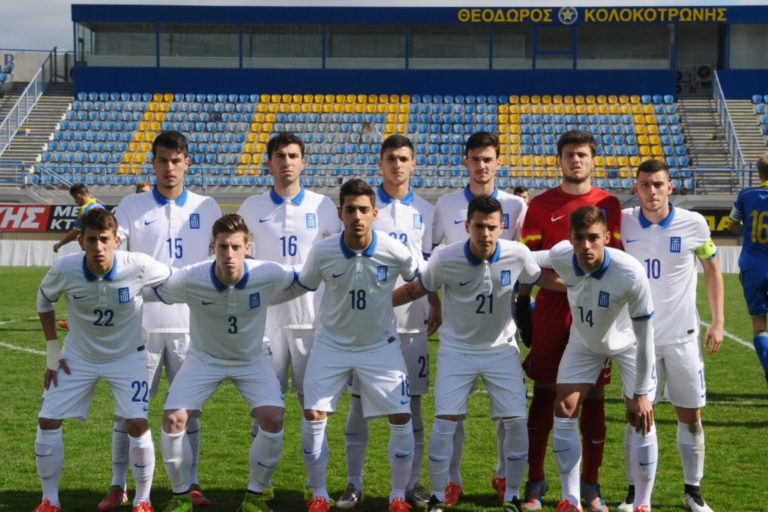 Today, both young men can say they have represented Greece and Australia on the international football stage.
Before Haris made his way to Columbia University in New York, he was selected and played two games for Greece's under 19s national team under Greek Euro 2004 legend Giannis Goumas.
In only February of last year, George has made his way to the Netherlands to join the ex- Soccerooo legend Gary Van Egmond's under 20s Young Socceroos and subsequently played two games with the team.
"When I put it into perspective and consider all the things I'd done to get there, from a small boy playing at every moment I could at school or dribbling in between milk crates at my dad's work, playing for Australia was one of the greatest and most rewarding experiences of my life," George said in a previous interview with SBS The World Game.

READ MORE: George Stamboulidis selected for Young Socceroos talent identification camp in Netherlands
There is no love lost between the brothers over splitting off to represent the two parts of their cultural identities.
"We have a lot of banter and fun with it which ties us even closer together. We love both countries, how can we not? We were both born in Australia and grew up there and on the other hand our father was born in Greece and is a staunch Socceroos fanatic," Haris said.
READ MORE: Stamboulidis is keeping his eye on the Greek prize
The brothers even manage to balance out their game in a way and are almost only a pair of gloves away from being able to cover the whole field.
"Haris is more of a 6, 8 and a defender where as I am more of an 8, 10 and attacking midfielder," George said.
Their love for the game and for each other parallels that of which they have for their father Greg Stamboulidis and it is his ongoing encouragement that has pushed them to where they are today.
"My father drilled into us that without technique, we would not progress…we are both left and right footed equally and many people and coaches still ask us which is our preferred foot," George said.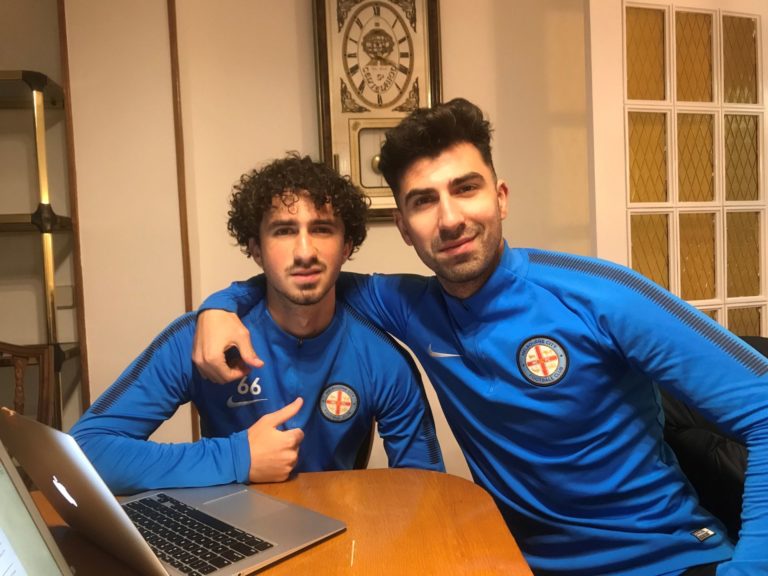 It is why even as a high schooler, George's Carey Grammar coach Manny Koutroulis was stunned by his footwork, having not seen anything like it for "20 years".
While at Northcote City FC both his Spanish coach Oscar Magrina and the now Football Victoria Talent Identification Development Program manager Andrew Kenta said "…we have never seen a player take a penalty and score at a crucial time in a game and then have to retake it because the goalkeeper moved and take it with the opposite foot and score again!"
You can now find the brothers playing for Spain's La Liga 2, with George signed with the under 23s Rayo Vallecano S.A.D and Haris joining Segunda B side Langreo U.P near Bilbao.
Along with his impressive track record on the field, George also has impressive language skills on his resume. His proficiency in French, Greek and Spanish has given him a great communicative advantage in a diverse team which named him vice-captain.
The 19-year-old is excited to be back in Spain, returning after coming to Melbourne during as the season was cancelled due to the pandemic.
"I was luckily able to keep training with my brother and UEFA Pro-licensed Greek coach Goulis Karaisaidis at Heidelberg United," George said.
While he looks forward to getting back onto the green with Rayo, the young athlete still has big aspirations to develop his game, perhaps by following in the footsteps of his brother and heading to the United States.
"I have considered it especially while in Melbourne for six months. I've been speaking to my parents and Haris about it. If a big university makes me an offer like Haris I will seriously consider it otherwise I will probably go pro and will stay at Melbourne University. Once again let's see what unfolds while I work hard here to get in the Rayo B team and hopefully beyond," George said.
The young men continue to make big strides in their footballing careers, with a drive for excellence that can't be beaten.