The Victorian NPL is back after having to cancel last year's season due to the pandemic and players have been hanging to get back on the pitch.
Port Melbourne Sharks defender Kris Kioussis has been itching to get back onto the pitch and being in amongst the NPL community he loves so much.
"It's good community based stuff and you see the same people. It's like the Real Madrid. It's their club (Port Melbourne Sharks) and they love it. That's the one thing I love about the NPL to be honest, they get around their club and they're always there. They'll even come watch us training, I have a lot of respect for these people," he tells Neos Kosmos. 
The soon to be 29-year-old has had the chance to travel to Argentina with a friend to build up his skill and play alongside players like Tottenham Hotspur's Erik Lamela and West Ham United's Manuel Lanzini.
"We were trialing there at the time and moved on to another club but just being able to share the field with them was an eye opener. In Australia it's more about playing for passion whereas over there in Argentina it's more to put food on the table one day and support their family," Kioussis said.
"It's a real big eye opener when you leave your family at such a young age to achieve something."
Kioussis talks about life after the game and keeping his eye on making it to the FFA Cup.
READ MORE: Kicking off the Victorian NPL with Heidelberg United FC midfielder Anthony Theo
What drew you to football?
I actually don't even know because my three older brothers played footy. My earliest memory of wanting to play soccer was across the road from where they played footy and instead of watching my brothers I would watch the soccer players there. I was basically attracted to the round ball rather than the footy, I can't tell you why I was drawn to it.
Then my mum took me down to the Beaumaris soccer club and when I went there, back then it was a combined club and they asked whether I wanted to play soccer or footy and I straight away said I wanted to play soccer. I fell in love ever since my first training session and I still try to play like I'm a little kid with that same passion from when I was five or six years old.
It's game day, what do you do to get in the zone before the match?
When I was younger, around 18 or 19 I listened to all the pump up music to get in the zone but now it's not so much about pumping myself up but more relaxing myself. You don't want to psych yourself up too much.
If I have a day off and it's a Saturday game I just sit back and play PlayStation, go for a bit of a light jog and a stretch. It's all about calming myself down rather than psyching myself up.
Top 3 training songs?
I don't know, that's difficult! I like a bit of House, just the more mellow with the vocals, I just in general like the RnB. When I'm training I just put the music on shuffle and go for it.
What do you find most challenging about the game?
It's a difficult one but I think it's more of the mental side. When you're younger, you can be on top of the world and you can have all the opportunities but once you get older, it's a bit slim pickings and it's difficult to overcome. So trying to overcome injuries, a dip in form, things like that. I think that's probably the hardest thing.
For me it's just about trying to stay mentally strong and if you have a bad game just to forget about it nice and quick, if you don't get the three point just forget about it and just focus on the next training session or game. That's what I try and do at least.
What has been a highlight in your sporting career so far?
The main thing is that I played a couple of years overseas and it's always a great experience to play with good players and all that but it's a weird one. You can play at a high level, alongside good players but I met a lot of good people along the way as well and some lifelong friends who will be at my wedding and christen my kids one day.
I'm not sure that I achieved what I wanted to at a young age, whether that was to play for Australia or head to Europe and play in the Champions League but I met some good people. They were the good to look out for.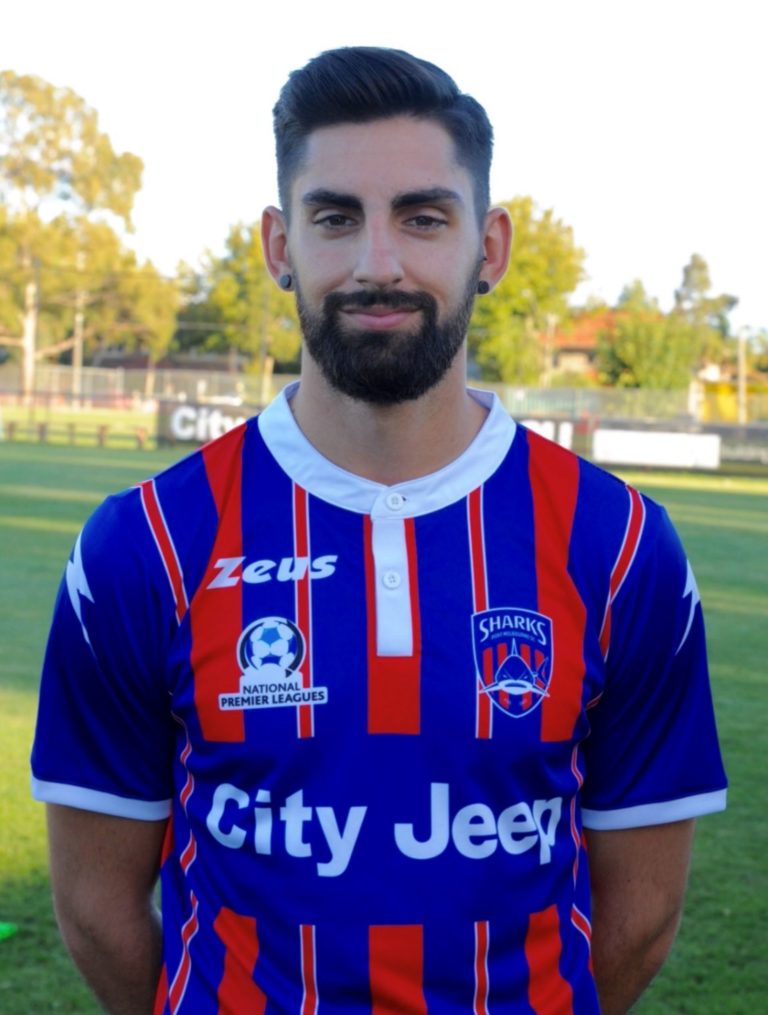 How has football impacted your life?
It's had a massive impact on my life, I couldn't imagine my life without it. It's part of my DNA. If you ask anyone, the say straight away that I'm the 'football guy'. I still love the sport just as much as when I started. You think when you're 16, 17 breaking into the scene you think you're going to be playing forever, then you blink your eyes and you're turning 29.
Unfortunately we're going to be out of the sport longer than we're going to be in it so you have to make it worth it while you can. You want to win as much as you can and play as much as you can and as often as you can.
What is something you learned about yourself through playing the game?
It's weird, I've got two personalities. On the pitch I'm extremely confident. I've got a lot of confidence in my ability but at the same time off the pitch I'm a very shy person.
I'm extremely dedicated as well so I'll always try and do the extra one percent, even this morning I was up with a coffee and went to the beach for a bit of recovery. Just trying to stay hungry for as long as I possibly can until I have to hang them up.
What do you hope to achieve in the next year?
Sports can be a funny thing. It hasn't happened to me, but it's happened to a lot of people where one minute you can be playing Port Melbourne and the next minute you can be playing A-League.
I just want to be playing my very best no matter where that is and hopefully I expect the team to be making finals and contribute as much as I can to the team. Hopefully I can give the fans and the community what they want.
Otherwise I'm more of a day-by-day kind of guy. I'm trying to find my passion outside of the sport which I find a bit of a struggle really. I've invested so much time into my football, you always think you're going to be playing forever but unfortunately you're not. So that's definitely one thing I have to look into; getting a job, finding a career outside of the sport, that I can wake up to on a Monday morning and enjoy.
What's something someone might be surprised to learn about you?
I don't know, I'm very family orientated. Maybe people don't know I come from a big family, a very loud family. When you see me, I'm a very shy person but if you meet my family you wouldn't have thought it. No one knows how to talk to one another, it just sound like we're yelling. I grew up with three older brothers and a little sister and now we've got all my nieces and nephews running around so it's a very loud house.
Favourite way to unwind after a game?
That's one thing that I struggle with. Last night (26 February) after the game, I basically went and watched it straight away on Facebook. I flick through it really just to look at the goal and say 'oh I should've done this or that'. when I stop watching the game I'm going through it in my head like a movie, so I'm up until around two o'clock in the morning. I try and watch TV but I'm not even watching, I'm just thinking about the game.
I set up really high expectations for myself…I find it hard to impress myself which is a good thing and a bad thing I guess.
What are you most looking forward to in 2021?
I think we have a very good team at the moment, we've got a good coach as well. He loves the sport as well and has high expectations of us. Just in general I want to be playing finals and hopefully we can make it into the Cup because obviously the FFA Cup is a different kind of buzz when you get on the field.
I got to experience that once and I got that itch and I definitely want that again. But then again we have to go game by game so we can't get too far ahead otherwise you just forget being in the moment.
What is something you want to be remembered by?
Just my dedication. I worked quite hard. As I said before I didn't hit all the expectations and goals I set for myself but I couldn't have made the team or into the NPL if I didn't put in the same hard work. I would say I'm always one of the first at training, I do all the 'one percenters' to make sure my body is right and not only for myself but for my team.