A special event was organised by the president Mr Nick Maikousis with numerous special guests including effectively the 'who's who' of Australian football.
Amongst the esteemed attendees, the chairman of football Australia Chris Nikou; the CEO of Football Australia, ames Johnson; the CEO of Football Victoria Kimon Taliadoros; acting FV President Antonella Care and Peter Filopoulos also from FV as well as Nick Galatas from the Association of Australian Football Clubs (AAFC).
"After 20 years we were delighted to host FA chairman Chris Nikou and CEO James Johnson at major corporate event at Lakeside last night," said Nick Maikousis. "It is a glimpse of things to come in the Nation Second Devision".
Andrew Mesorouni was also delighted with the attendance of the elite hierarchy of football and pointed to the significant amount of work undertaken in recent times to build the football product as South Melbourne.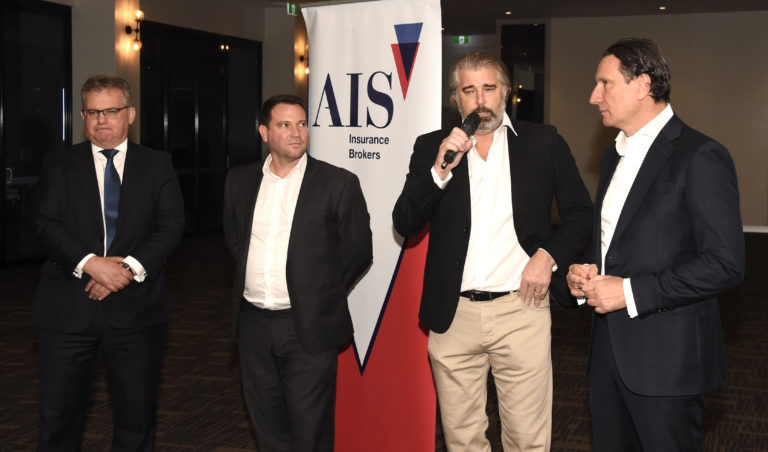 Bill Papastergiadis interviewed James Johnson and Kimon Taliadoros at half time and he asked the simple, yet pivotal question "what are the two most important things you would like to achieve in your CEO roles".
Interestingly, both responded with similar answers.
James Johnson said "cohesion and integration are key elements. Brining together all the elements of football will ensure that the game will develop", explaining that, "Football's multicultural past is important and it needs to be respected and South Melbourne is an important part of the history and story of football in Australia".
James Johnson noted that the "National Sedona Division was something currently under consideration by the FA".
South Melbourne could potentially be a part of any potential National Second Devision it went ahead. it has supporters, stadium and is also doing impressive work in many other which are important for the fabric of a football club such as the work south is doing in its women's football, the blind football team and the disabled team.
Meanwhile, Bill Papastergiadis said that seeing Chris Nikou and James Johnson spent over three hours at the game, enjoying the match and the atmosphere, made him feel that "they truly are excited about South Melbourne and what it could bring if a National Second Division was established".
"Chi's and James were generous with their time and spoke to many supporters and sponsors," Mr Papastergiadis stressed.
"They seemed very interested in the South story and clearly felt comfortable. We hope this is the start of many discussions that lead to the establishment of a National Second Division. They are exciting times ahead for football in Australia".