Athens is alluring, even at the worst of times, when it does as it has done for millennia – survive, resist and prosper, while building from its hotchpotch of layers as each period in the city's inspiring history straddles and overtakes the next.
The 49th Mayor of Athens Kostas Bakoyannis was invited to the Greek Australian Dialogue Series to give the Greek Australian diaspora a glimpse of Athens as it is right now, in 2021 – it was the "highlight" of his week, he said. Of course, Mr Bakoyannis' weeks have not been easy since he took over as the city's mayor on 1 September 2019, 13 years since his mother, former foreign minister Dora Bakoyannis, held the same mayorship. He was voted in a few months after his uncle Kyriakos Mitsotakis swept in as Greece's current Prime Minister – another accomplishment for the Mitsotakis-Bakoyannis clan, one of Greece's most powerful political families.
"The pandemic came at a particularly cruel time for us," Mr Bakoyannis said, pointing to the "new-found sense of optimism and dynamism and self confidence, with our institutions stronger than ever, our democracy stronger than ever and having isolated extremism and populism" as Greece emerged from "a long, deep economic and financial crisis".
Many refer to Greece's debt crisis as a "lost decade", when the country's development went backwards. "We lost a decade. We don't have an alibi to lose any more precious time," Mr Bakoyannis said, hopeful that Athens can bulldoze through the pandemic.
READ MORE: Five possible reasons for Greece's rise from 'black sheep' to a shining example in its handling of the coronavirus crisis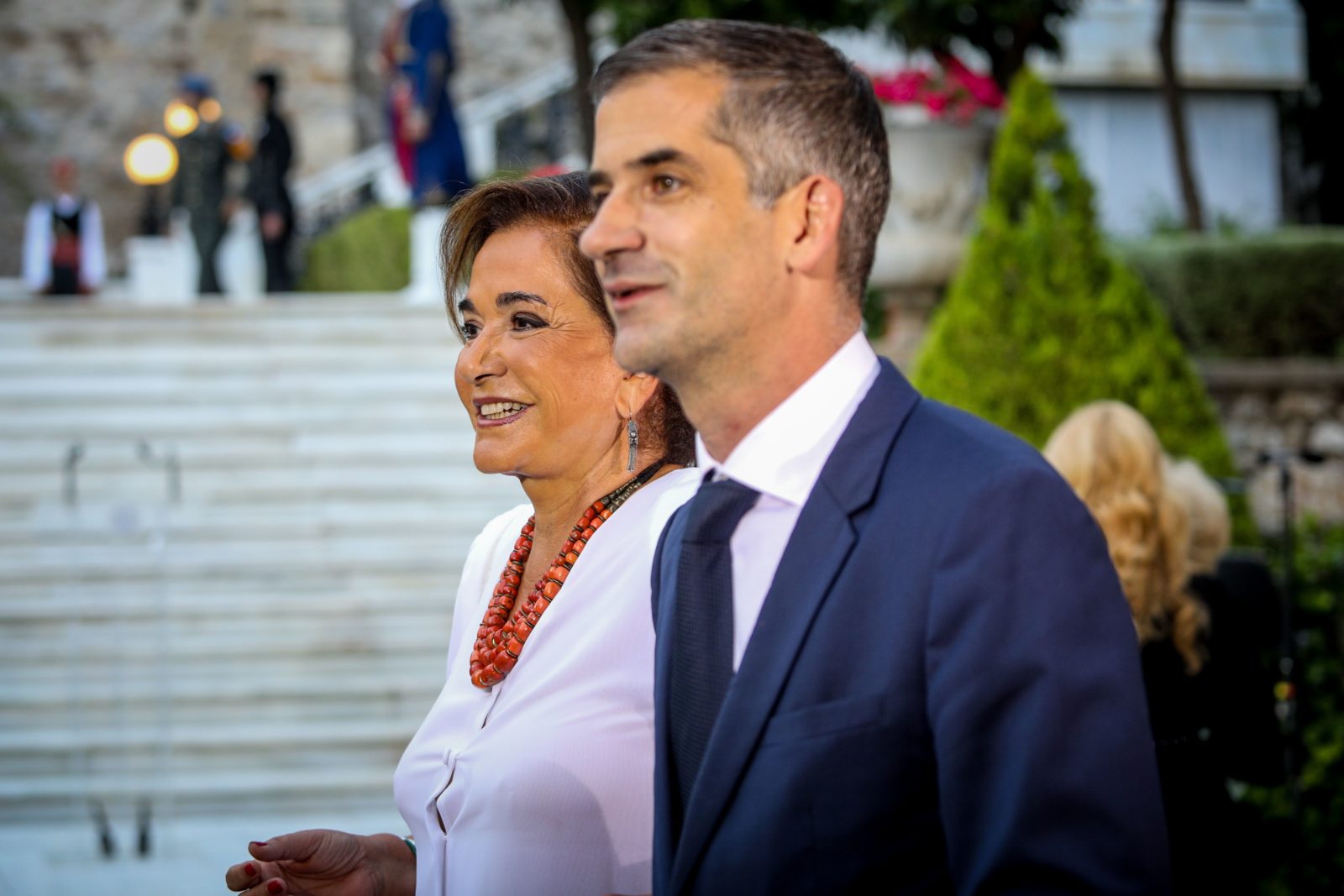 Grabbing opportunities
A pedigree politician with credentials to match, Mr Bakoyannis is calm when it comes to crisis management. Despite "cliches", he points to the Chinese philosophy of crises being times of "opportunity", reminding his audience that the Black Plague lead to the Renaissance, the Spanish Flu brought on the Roaring 20s and so forth while pointing to infrastructures being created as a result of public health crisis eg. London's sewage system, New York's Central Park.
Athens is looking to do the same at a time when the stakes are high. Mr Bakoyannis said there is a "global race" among cities around the world for "three prizes: 1) investment; 2) talent; 3) visitors and tourists". In this competition, Greece has three explicit goals, Mr Bakoyannis said: 1) to reclaim and liberate quality public space after decades of "bad urban planning" and "hasty decisions"; 2) to bringing sustainable mobility with a new balance for the rights of drivers, passengers, pedestrians and cyclists; 3) to do all that without "losing our soul" and being faithful to the city's DNA.
"There is a lot of authenticity. It is not a sterile city. It is an animated city. It is a living organism," Mr Bakoyannis said.
"We don't want Athens to turn into an ancient Greek theme park. To be perfectly frank, we don't compete with Dubai."
Small projects changing lives
He looked at small projects currently being undertaken, pocket parks creating "oasis of greenery", rejuvenating abandoned water fountains and bringing in works which may change the lives of people living in 129 of the city's neighbourhoods. A 150,000-euro anti-graffiti project has been undertaken to combat vandalism, whereas neglected backstreets around the National Archaeological Museum (NAM) of Athens, and the National Theatre are being upgraded.
In a question by Neos Kosmos, Mr Bakoyannis said that the gardens of the NAM are now "a model of greenery with ties to ancient Greek gardens" and the Acropol, directly opposite is about to reopen. Pedestrian pathways are being expanded to "add urban forestry to connect this (area) with Strefi Hill", he said, referring to a summer project set to begin this summer.
"Patission is one of the most beautiful boulevards in the city of Athens," he said. "When you drive or walk down Patission, you see the Acropolis and we are making big efforts to actually bring business to the area, and we are planning an open mall on the boulevard, delayed due to COVID, but its time will come soon.
"Our goal, in terms of urban planning, is to connect NAM through Omonia, Syntagma with the Acropolis idea. That is the big idea of Athens. As we speak, we move forward in the project. We are in the pilot days," he said
A vibrant city, known for its edginess and spirit of resilience and resistance, it is a hard city to subjugate – and perhaps that is part of its charm. This week, images of young people drinking and dancing without masks, inundated social media. Asked by Neos Kosmos how he plans to tackle this issue, he said: "I fully understand the exhaustion, the anger, the frustration. I share a lot of these sentiments. All of us do. You know, this pandemic has been really difficult, especially for women, mothers with small children."
He remembered his own days when taking to the squares in 1994, when public order minister Stelios Papathemelis imposed a 2am curfew on nightclubs, a "wonderful time", when the only harm was to the socialist minister's political career.
"But what we are facing in squares right now is a bit different because it also has to do with – let me find a way to put this as diplomatically as I can – 'economic interests'," he said.
"Athens is a big city. there's a lot that's happening, it's to be expected. The good news is that police are there. The police were at Varnavas last weekend, the police were Agios Georgios square [on Wednesday]. Even better news is the way the model operates. The close cooperation between the city of Athens and the police is the model of resolving this problem peacefully."
READ MORE: "Melbourne-Athens: A journey of Friendship", the next step in a program of sister school relationships
Asked about how he intends to turn around negative portrayals of Athens in the media, Mr Bakoyannis denied having any clever marketing ploys up his sleeve. "I'm a firm believer in the idea that image follows reality," he said. "It's not about a nice tourism campaign. It's not about idealising some sort of vision of Athens. It's not about clever tricks. It's about reality. it's about real solutions to real problems. If you achieve that, then good coverage follows," he said, pointing to the creation of a modern homeless shelter to house 400 in humane conditions at the start of the crisis as well as teams on the road 24×7 to reach out to the city's most vulnerable "to help them receive the offerings of our social services."
Asked about the "death of cities", Mr Bakoyannis said he has read this theory, but even though the pandemic has hit cities harder, he doubts they will die. "I believe cities are connected and intertwined with human history since Ancient Mesopotamia, cities are always at the epicentre of human, economic, cultural life. It is up to us as policy makers to ensure that we don't just bounce back but bounce forward," he said, pointing to the "unprecedented decision" made on the first day of lockdown to give businesses a "tax breaks", to help reinforce businesses and include them in the conversation regarding the future of Athens.
Mr Bakoyannis, a self-proclaimed "optimist", sees a bright future for Athens, and his views are backed by the prognostics. "Although we are still at a difficult moment, we are in the last mile," he said, though to Australians 2,759 cases and 75 deaths (Thursday's figures alone) seem far from promising.