Although much has been written about the 900 young Greek single women known as nyfes (brides), who left their families and homes 61 years ago and embarked on a journey to Australia in a quest for a better future, not much is documented regarding the Greek young men of that era who in June 1957 waited with excitement at Melbourne's Port Phillip Bay to meet their future wives.
"Those young men and women who left their country and families and travelled to the unknown, were pioneers in building a thriving Greek community in a foreign land and certainly played a pivotal role in shaping multicultural Australia," says Greek Australian educator Peter Photakis, who, at the tender age of eight, together with his mother and two brothers, was also travelling on the ship Begoña.
"The migration of 1957 remains, without a doubt, a very important chapter in the history of both countries, but no-one, until now, has managed to put together the missing pieces of this puzzle and tell the story of the grooms of Begoña," says Photakis.
"There were 900 single Greek women on that boat, the largest contingent of migrant women to arrive onto an Australian wharf and on the day of their arrival more than 4,000 members of Melbourne's Greek community were jammed to see the ship berth. I distinctively remember wondering why there were so many young and beautiful women on board until my mother revealed to me that they were actually 'brides', who were married simply by the virtue of a photograph and were destined to meet the man of their dreams as soon as we reached Australian shores."
On Begoña's arrival, as a lower deck gangplank was adjusted, scores of Greek men tried to swarm onto the ship forcing the custom officers together with harbour officials to order for the gangplank to be withdrawn.
In the meantime, a contingent of young Greeks swarmed up the pylons to get closer.
"It was absolute chaos and the biggest crowd ever seen in Port Melbourne. The competition was unbelievable as young Greek men battled for strategic positions to woo the young women asking them in Greek 'Will you marry me? Please be my wife.'
"Of those 900 young Greek women, more than 250 were already married or engaged to Greek men already living in Australia on the simple basis of a photo, while 350 were single women holding photos of Greek men they had never met, and approximately 300 – mainly in their 20s – were simply coming to join relatives already living in Australia.
"All in all, there were only 33 male passengers and a handful of families and mothers with young children on board," says Photakis, who 42 years after arriving in Australia, began a research project in a quest to locate and interview many of those brides.
"I started documenting each one of those stories in a book so that everyone can have access to a record of the arduous journey these young ladies had made. However, I was also keen to locate and interview some of those young Greek migrant men who wrote their own chapter whilst waiting for their 'bride' to arrive because it's important that we also record their side of the story," says Photakis who has already been in contact with 87-year-old Charalambos Kourouclidis, one of the Begoña grooms.
"I migrated to Australia in 1954 at the age of 19," says Charalambos who left his little village Domenikon outside Larissa, a few years after the Germans and Italians invaded the area.
"Our school was burnt down and my father was killed when war reached us. As a consequence, I had to work to support my mother and siblings but when the opportunity arose to migrate to Australia, I took it," says Charalambos.
He worked as a labourer at several jobs in NSW and Victoria before finally settling in Melbourne.
"I decided to stay permanently in Australia and hoped to get married to the one and only girl I ever loved, my primary school friend Ourania, who was still etched on my mind after leaving Greece."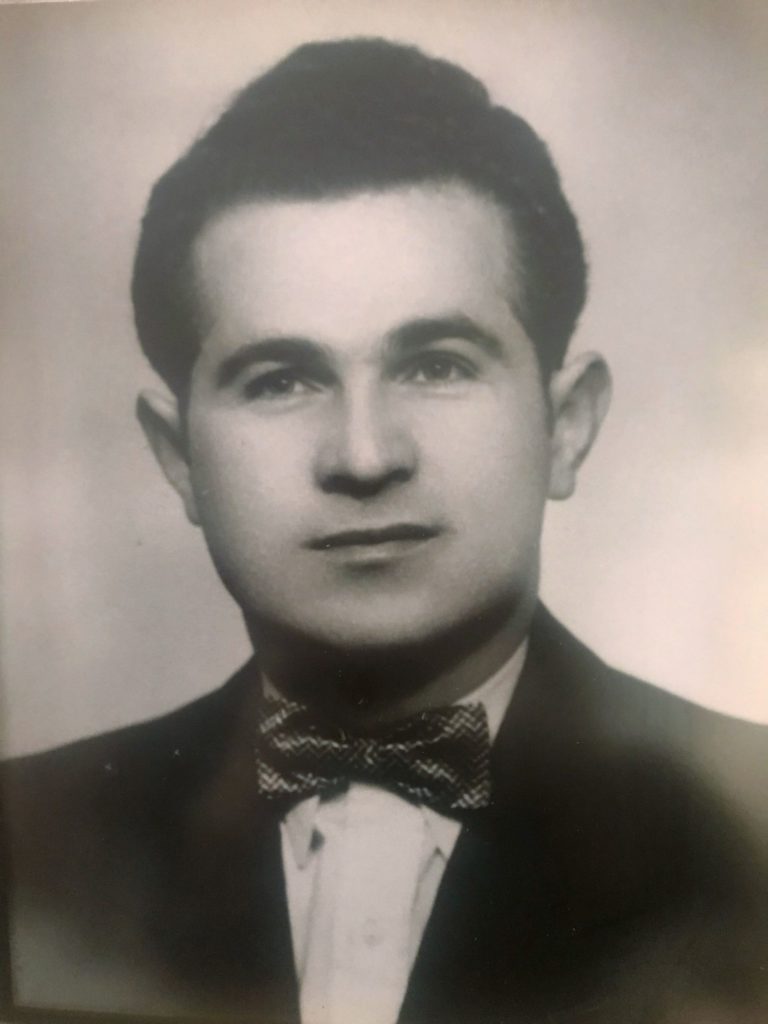 Charalambos built the courage to send a photo accompanied with a poem and letter to Ourania asking her to marry him.
"All Greek grooms of that era had their portrait photo taken at the Royal Exhibition Building in Melbourne so that they could send it to their potential wives, but I was more concerned about the letter I would send to her; a letter that I wrote and rewrote numerous times.
"I still recall the agony I went through waiting for her response to arrive."
Luckily for Charalambos, when Ourania saw his photo and read his letter she instantly fell in love with him and accepted his marriage proposal. A few months later, Charalambos found himself at Port Phillip Bay waiting for his future wife.
"I will never forget that day. There were so many young men standing at the port with a bunch of flowers in one hand and a photo in the other, overwhelmed with excitement, anticipation and hope that the girl they chose to spend the rest of their lives with would agree to marry them.
"At the same time, I can't even begin to imagine how intense and intimidating it would have been for all those young ladies to arrive in a foreign country and start a new life, forging intimate and harmonious relationships with men they hardly knew," says Charalambos who admits that not all marriages back then ended as well as his.
"It sure had its challenges for many couples who found it hard to connect, but I consider myself blessed to have married the woman of my dreams and [to] spend 60 amazing years together."
A pappou of four, he lost his beloved wife two years ago, at the age of 81.
The story of Charalambos and Ourania is just one of many considering there are approximately five million Greeks in every corner of the world that have made a great contribution in their adopted countries and especially here in Australia.
"It is our duty to realise how important this period actually is, not only from a historical perspective, but also for the children of those migrants that are now keen to share their parents' stories," said Photakis.
"I am certainly looking forward to documenting this significant chapter of Greek Australian migration history before it is lost forever."