With his incredible series of photos titled "Australian Black Summer", Greek Australian photographer Dion Georgopoulos has made the finals for the Australian Photography Awards of 2020.
Working as a photojournalist for the Canberra Times, his aim was to acknowledge through his series on the bushfires those who have experienced immense loss, but also the heroic fire-fighters who risked their lives to protect many Australian communities.
"Through college and university I have been mentally conditioning myself to deal with photographing traumatic events like this. It wasn't until the bush fires happened that I had a chance to experience what it was like and how I would function in a situation like that. I am proud to say I was able to compose myself and stay calm while documenting such an important event in Australian history, although it was very stressful," Dion Georgopoulos told Neos Kosmos.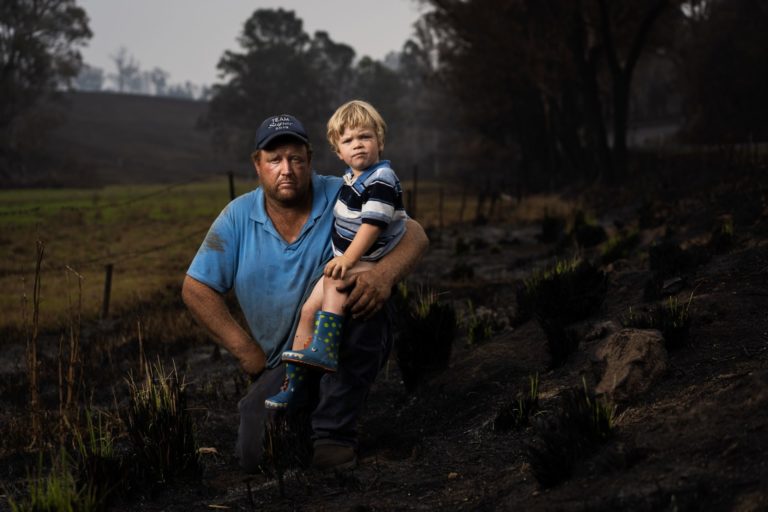 "There was something about the photographic process that really interested me. The idea of documenting something through a still photo, or capturing a moment in time engaged me," Mr Georgopoulos describes how he was drawn to a career in photojournalism, and how the encouragement and support he received from his teachers and parents motivated him to pursue this path. "My family have always been my number one supporters, no matter what I do, and they encouraged my pursuits in life. My dad is also an artist so it makes sense that I'd be a creative type as well."
Amongst many photographers Dion Georgopoulos admires, the one that really stands out is James Nachtwey. "His work inspired me to pursue a career in photojournalism. Primarily a conflict photographer he has documented real tragedy in the world. His work shows the history of what's happening in the world, and that's where I think the power of photography is. Right now as a photographer for The Canberra Times the photos I take are a historical document of the present day. When we look back 20 or 30 years from now, these images will hold even more importance."
How far would he could go to capture the perfect photograph, we ask him. "As someone who drew inspiration from many war photographers such as Don McCullin, James Nachtwey, I believe in pushing the boundaries to capture an important photo. However, it's a fine line as any situation that is dangerous requires a level of risk assessment. If it's a calculated risk I would be more inclined to compromise my own safety to capture an image, however if it's a situation outside of my control maybe it's not worth taking that photo."
During the bushfires, whilst he was following with his camera the Wreck Bay Rural Fire Service crew on their way to protect a property on Jindelara Creek Road from the Currowan fire, Mr Georgopoulos recalls some dangerous moments. "As the main fire front came through, we became trapped, as it circled the entire property. Smoke and flames surrounded us and it became incredibly difficult to breath, visibility was minimal and the smoke burned our eyes. All we could do was wait for the fire-front to pass. I continued to capture the firefighters as they worked to wet the ground and put out spot fires. I did not feel my life was threatened, as the fire-fighters remained calm. But there was this one moment, when the fire roared forward flaring up at nearly double the height of the trees. It was sudden, and felt like an explosion. The event only lasted seconds but it felt truly dangerous."
His portraits are artistic and equally powerful. "To take a portrait of someone is very personal and usually for most people a confronting experience. When I am taking a portrait the most fundamental part of my process is to have a conversation with them. By understanding their story, or trying to understand a little bit about them helps create a relationship between myself and my subject," Mr Georgopoulos explains.
"There are these split second moments in conversation where people have dropped their guard and forget I am taking a photo, and that's the honest moment I try to capture. By no means does it always work and I always capture that mystical "unguarded moment" that we as photographers strive for. However, I believe the best way to do that is through conversation and it is those small genuine moments with someone that really elevate a photo and tell a powerful story."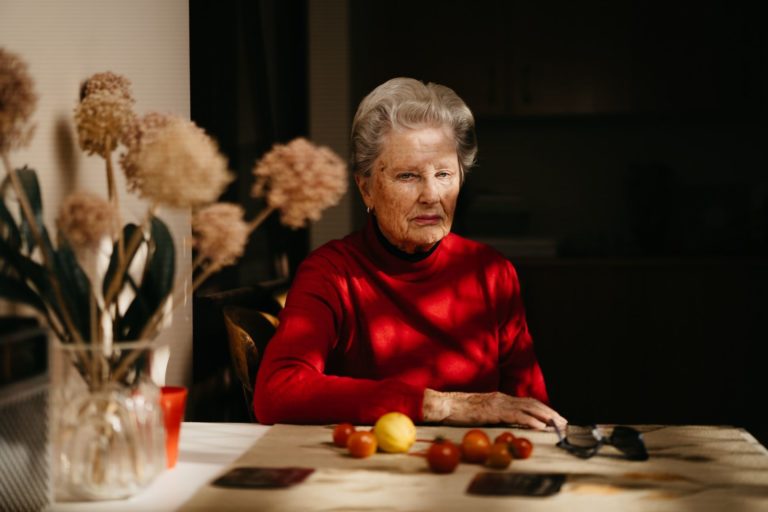 "In the future, being only a photographer will be challenging. Photographers nowadays need to be multi-skilled. They will need to learn video or how to write or if you are a journalist vice versa. The greater your skill set, the greater an asset you will be to whoever you work for, whether it's for yourself or for someone else. Overtime I think these roles will continue to blend more closely to each other."
Since college and more into university, Dion Georgopoulos' goal was to become a photojournalist. "It feels a bit surreal to be working at The Canberra Times as a photographer and it has been an amazing opportunity as a new graduate. It seems like all the photographers I admired during my studies started out working at a newspaper, so it feels like I am following in their footsteps. I think my end goal would be to eventually cover international assignments for The New York Times, TIME magazine, National Geographic."
Dion Georgopoulos hails from the Island of Kythera and the Peloponnese region. "I hold a deep appreciation for my Greek heritage. Greece is a wonderful place, filled with good food, people, and a rich culture."