During the COVID-19 lockdowns there was an alarming increase in cases of violence against women. Wednesday, 25 November, sees the launch of the international campaign 16 Days of Activism Against Gender-Based Violence which ends on Human Rights Day on 10 December.
The welfare organisation PRONIA offers a general counselling service for the community. Since the COVID-19 lockdowns since March, the calls reporting family violence incidents to first-responder organisations such as Orange Door, the police had increased dramatically. It was believed that the police during the lockdown periods (since April) had to deal with up to 5,000 domestic violence cases a week. Another indicator was that over the same period there had been a 75% increase in Google searches for "domestic violence.
The organisation's Manager Family and Community Services Mary Sophou said that it was difficult to recognise the signs of domestic violence as it was something that took place behind closed doors,
"It is a subject that no one wants to talk about because of the shame they feel," said Ms Sophou.
She said some of the signs that a friend or family member was a victim of domestic violence would be a change in character over a period of time – such a person who was once outgoing remaining more often at home detaching themselves from friends and family.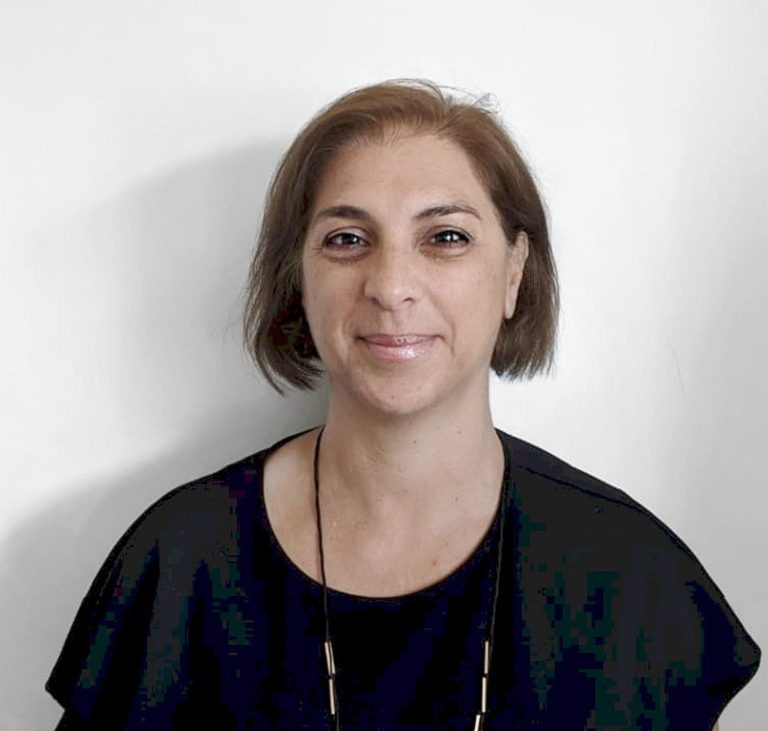 Other indicators could be bruises hidden by dark glasses or wearing that was inappropriate to the weather such wearing polo neck tops, and long-sleeved clothing in hot weather to hide injuries from view.
"Much of the evidence of physical abuse is hidden. There is psychological and emotional abuse with the partner monitoring the victim's every move including monitoring their telephone and internet usage.
"But one must be careful not to make the wrong assumptions," warned Ms Sophou. "It is important that if you are concerned for a friend that you approach the matter with great care. Express your concerns carefully by saying: 'I am worried about you…', 'Something has changed about you …, 'Is there anything I can do to help …'"
READ MORE: PRONIA takes a hand in 16 Days of Activism against Gender-Based Violence
Ms Sophou said that family violence tended to escalate and while it helped the victim to have someone to talk and receive help, to it was important to get help for the safety of the victim
"If you do offer to help, you need to make sure that you know where the victim can go for to organisations such as Orange Door, Safe Steps Family Violence Response Centre or the police. Make sure you keep the contact details of these organisations to give to your friend when needed and offer the use of your phone in case their abuser is checking their phone for calls that are made on it.
"It is not an easy situation, and if you are helping someone who is a victim of family violence then you may also be in need of help and support as well," said Ms Sophou.
The majority of violence cases were perpetrated by men and there were organisations such as Men's Helpline that were there to help men who were concerned that their aggressive behaviour in the home was escalating.
"It is a big step for a man to recognize that they he is becoming physical and to acknowledge that he is overstepping his bonds (of acceptable behaviour)."
A lot of current work that is being done into the causes of domestic violence had to do with the perpetuation of "gendered roles" for men and women.
"the roles for men and women are strongly defined within the Greek community, particularly with the older generation but this changing.
"It is a problem that affects the wider Australian community as well. Women are better educated and are taking up greater roles within society. The views of what a boy or girl should do are changing.
"Organisations like PRONIA are going to the schools and the community and doing work on gendered roles so that future generations do not repeat this behaviour," said Ms Sophou.
She added that leaders in the community also have role to play in reducing domestic violence by their stance against it and by their example. This included faith leaders (priests), leaders in social clubs and organisations or even people who the community looked up to.
PRONIA monthly webinars on family violence
The figures on family violence can make for stark reading. Since the rise of COVID-19 in March and the lockdowns that followed, the cases for gender violence have increased to an alarming level. Their repercussions to families will continue to be felt long after the virus is no longer a threat to life and livelihood.
The international recognised 16 Days of Activism against Gender-Based Violence which began on 25 November and are to end on Human Rights Day on 10 December has brought the issue to the fore.
PRONIA's Public Relations and Communications officer said that the Victorian government had committed $20 million towards "new ways" of reducing family violence.
The organisation has added a series of monthly webinars devoted to family-violence issues,  in addition to the direct services that the organisation is providing towards the prevention and early intervention in family violence, such as casework and counselling as well as information and referral.
READ MORE: Pronia launches free new phone and web services for the community
"The monthly webinars are focusing on all aspects of the topic of family violence.   Participants will gain a deeper understanding and awareness of family violence and be empowered to seek supports," said Ms Hatzopoulos.
The final webinar relating to family issues will be on 10 December and will focus on elder abuse. The organisation will be announcing the programme for webinars for 2021 at a later stage.
♦ For more information and to register on the webinars visit the PRONIA webinar link. The last webinar of family violence for the year will be held on 10 December and will focus on  elder abuse. You can also call PRONIA on 03 9388 9998 and leave your name and number.