Angelique Cassimatis has already had a 15-year run as an entertainer with shows throughout Australia, Asia and New Zealand, however her name was splattered across the media this week with news that she would be Kerri-Anne Kennerly's replacement in the Sydney's Lyric Theatre's musical Pippin.
Ms Kennerly, 67, was swinging on a trapeze singing 'No Time At All' midway through the 30 December performance, when she fell, broke her collarbone and chipped her ankle. She was rushed to St Vincent's hospital and is now set to undergo surgery and go through rehabilitation.
It's a moment that every understudy is prepared for, but Ms Cassimatis, who is set to take on the role of Berthe says it is "bizarre", even though stepping into a leading performer's shoes at a moment like this is just a routine part of an understudy's job.
"I cover the lead and Berthe (Pippin's grandmother), and I know my songs and have done all the prep work in the weeks leading up to the performance," she said, pointing to rehearsals of numbers and acrobatics together with Ms Kennerly from the start of the show and before every performance.
"Of course, I have nerves. It's easy to worry that people won't react to you as with someone as famous as  Ms Kennerly (Logies Hall of Fame inductee). Kerri-Anne is wonderful and she has this amazing star quality which lights up a room. She's approachable and just has 'it'. She's a lovely woman."
READ MORE: Greeks take the stage in Mary Poppins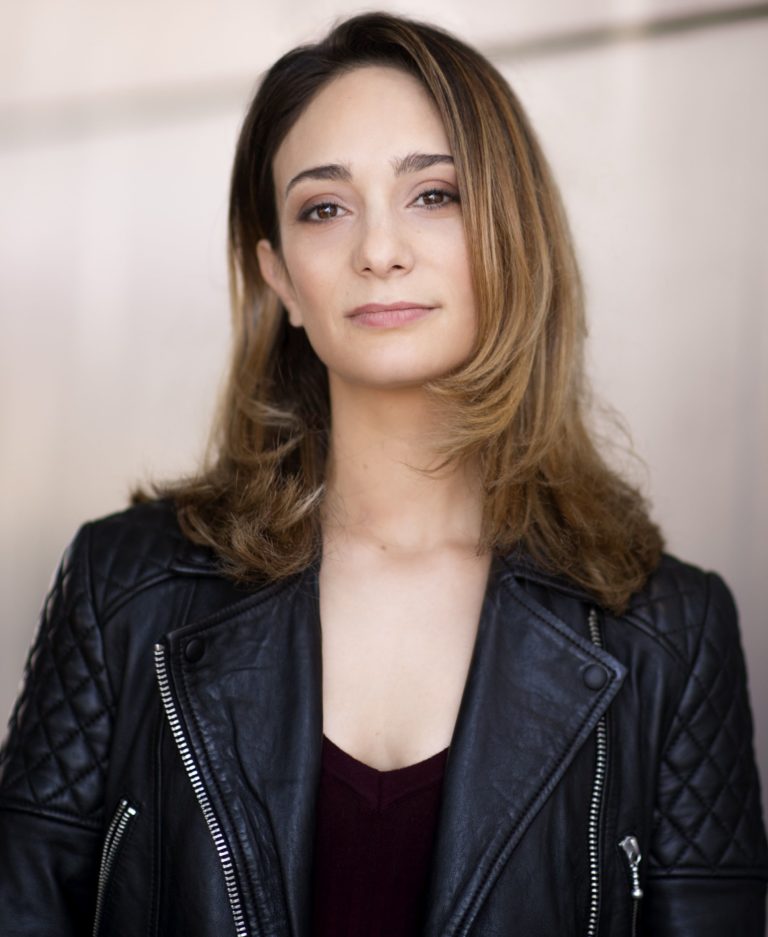 Despite enjoying Ms Kennerly's interpretation of Berthe, Ms Cassimatis will bring her own version to the role. "We are very different people and different in age, so certain things and certain jokes wouldn't work with myself. We have worked with our resident team in creating my version and they have been supportive in letting me, and helping me find my Berthe."
Being an understudy is not an easy job, says Ms Cassimatis, who has prepared for multiple roles. "It is quite a hard job. You get thanked of course, but sometimes it is quite tough that you can go for almost the entire run of a show without going on stage. But you get to rehearse a role, and you perform in rehearsals," she said. "So if the role is something you want to, and need to do then it is great because you get to say, 'I got to learn the songs and do that amazing choreography'."
She expresses excitement to be able to share the beautiful scene and songs with audiences, and grateful to be performing after a tough year of COVID-19 which has struck the entertainment industry.
As for the future, one thing is certain – a trip to Greece is on the table. "Μιλάω λίγα Ελληνικά," she said, adding that she understands more than she speaks and had been looking forward to going to Greece for the first time in 2020 before the global pandemic thwarted her plans.
READ MORE: The Greek tale behind Melbourne's iconic Capitol Theatre
A third generation Greek, Ms Cassimatis is proud of her Greek roots from Kythera, enjoys church traditions especially Epitaph processions at her local church and all the food and customs which are part and parcel of being Greek. Her family reacted to her career choice in the arts with trepidation but they've understood her decision after "coming around to the fact that you can have a 'real career' in the arts" following Ms Cassimatis' success with numerous theatre credits as Cassie in A Chorus Line, Jeanie in Hair, Annette in Saturday Night Fever and Diva in the Priscilla Queen of the Desert among other works.
Performances of 'Pippin' run through to 24 January at the Sydney Lyric. Visit www.sydneylyric.com.au/pippin/ for more info.