Alexandra Dellios has studied Australia's postwar migrant camps for years.
Her own family didn't have to go through one, but she recalls hearing stories about the notorious sites growing up, and later as a historian documenting others' experiences.
"It was such a ghostly presence, not just within my family story. They were was the places to be avoided, like 'make sure you don't get sent to Bonegilla', that was the word on the ship coming over," she tells Neos Kosmos.
It was not just Bonegilla. Migrant reception and training camps were operating across Australia between the 1940s and 1980s.
Dellios is presenting her research on two of those – Benalla, in Victoria and Greta, in New South Wales – in an upcoming collaborative exhibition at Melbourne's Museo Italiano, CO.AS.IT.
The project brings together five case studies, including immigration centres and industrial sites, that tell the story of Australia's post-WWII reconstruction with mass immigration and industry.
Through photographs and stories of migrants, the exhibition sheds light on the nation-building programs that transformed the country through migrant labour in camps (Benalla and Greta), key industrial sites (Snowy Hydro), defence and raw-material production (Woomera, Long Range Weapons Establishment, BHP Steelworks, Port Kembla) and small businesses in Melbourne suburbs.
Case studies have been curated by a team across four universities: Alexandra Dellios (Australian National University), Anoma Pieris and Andrew Saniga (The University of Melbourne), Mirjana Lozanovska (Deakin University), David Beynon (University of Tasmania).
'Populate or perish'
What do these five projects have in common?
"The theme of resilience from a migrant subject's perspective" says Dellios.
"One of the key points of the exhibition is that migrants were linked not only with building postwar mass industrialisation, but formed their own business and networks. And in this process they radically transformed not just soft culture, food folklore and the like, but actual physical structures and economic systems."
Migrant camps were the initial stop for war refugees initially, and later for unskilled workers under Australia's assisted migration program, the entry point for most Greek arrivals of the time and other Southern Europeans, like Italians.
The Benalla camp received many refugees in the early years of its operation from 1949 to 1952 under the displaced persons scheme, says Dellios.
"So people coming from countries like Latvia, Lithuania, Estonia, a lot of Polish refugees and eventually Ukrainian refugees."
The arrival of a largely Eastern European cohort followed the famous declaration by Australia's first immigration minister Arthur Calwell that the country needed to 'populate or perish'.
During a visit to Europe in 1947 Calwell was reportedly targeting 'white' refugees and stated "deeply impressed by the bearing, physique and industrious character of the Baltic people."
December 1947 marked the arrival of the first contingent of 'Beautiful Balts', around 800 young men and women from Estonia, Latvia and Lithuania.
To the Australian public they were portrayed as attractive, cheery, eager to work and in general "good types", as reported by the press of the time (Albury's Border Morning Mail, 9 December, 1947).
The 'camp kids' and the 'luckier' Greeks
Benalla, also referred to as the 'Balt camp' became the unofficially designated site for migrants who were hard-to-place. Single mothers, widows and wives separated from their husbands were among those sent there with children.
"Australia had certain stipulations on preferred migrants, and the preferred migrant was a single, able-bodied male. And eventually, the criteria was expanded to include families," Dellios explains.
"Single women were a bit more tricky to settle because of the issue of childcare and work hours […] They would send what they called 'problem cases', which was single working mothers, to Benalla."
Some would end up spending years at the camp with their children. Jim Klopstein was one of the 'camp kids'.
"His mother, Emma, was from Latvia and Jim was born in a displaced persons' camp in Germany, after the war. She did manage to find work but the wages for a woman at the time weren't enough to get her out of the camp system.
"These centres were really only set up to accommodate families for a temporary period up to some months maximum, but Jim ended up spending his entire childhood in Benalla," Dellios recounts.
He arrived as a two-year-old and left at the age of 16 when the camp closed down in 1967.
"There were still a few families living there and had been living there for over a decade.
"Jim was heavily involved in getting the place listed on the Victorian heritage register, and has been an active campaigner for recognising the stories of this generation of women like his mother."
Up until recently, Benalla was considered one of Australia's least remembered migrant camps.
Not anymore, says Dellios, thanks to those 'camp kids' who joined forces as a grassroots community group.
"They are the reason why it's been heritage listed and there's been a lot of work done in the last years to commemorate that space."
Asked what she thinks about the absence of Greek migrants in the Benalla camp, Dellios comments:
"My theory is that Greek community organisations and family support are stronger. So, it wasn't often the case that families would find themselves in a camp for extended periods of time. They would get out as soon as they could.
[…] The Greeks had existing welfare societies and those networks actively involved in helping new arrivals that smaller Baltic state groups didn't have."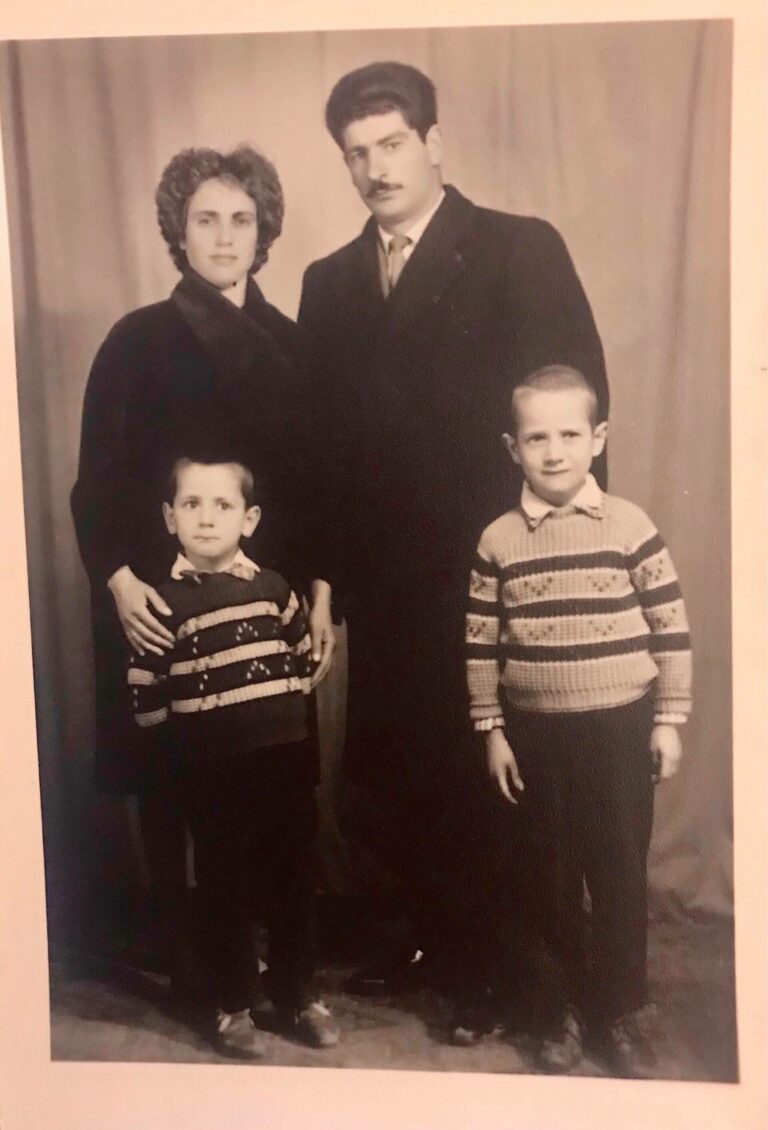 Not much is left from many of Australia's then migrant camps. The army resumed control in some cases, plots were sold, buildings demolished.
"There aren't many structures that remain from those original migrant camps. They are out of sight, out of mind. And they sort of became a marker that different political forces used to celebrate multicultural success."
Dellios says this adds to the imperative of making stories known through actual migrant voices.
"They are using official platforms to insert their stories, like with the heritage listing of Benalla. They took that platform, it wasn't offered to them, as they were initially denied heritage listing but kept fighting for it.
"What it was like to be a single working migrant ethnicised woman in 50s-60s Australia is not a narrative you often see in celebratory stories about post-war immigration. So, it's important to put that in."
*IMMIGRANT NETWORKS: MIGRANT CAMPS, SNOWY HYDRO, PORT KEMBLA STEELWORKS, WOOMERA, MELBOURNE SUBURBS runs from 16 November 2022 to10 February 2023, Monday to Friday 10am-5pm, Saturday 1-5pm; Free entry, at Museo Italiano CO.AS.IT., 199 Faraday Street, Carlton VIC 3053