Australian Directors Guild Award winning film "Friends of Mine" is set to have its premiere at ReelGood Film Festival in Melbourne, on Saturday 22 April.
The film, produced by Greek Australian writer/director Andréas Giannopoulos has also received a nomination for Best Short Film presented by Umbrella Entertainment, as well as Most Exciting On-Screen talent for actress Chi Nguyen.
"It came quite as a surprise, because we didn't have a lot of success in actually getting the film screened," said Andréas Giannopoulos to Neos Kosmos.
Giannopoulos trusts that the audience will appreciate viewing familiar areas of Melbourne such as Hawthorn, which is near the university he graduated from.
"Friends of Mine" narrates the story of a love triangle between Lou, Sylvie and Elena. Lou (Alex Donelly), a young literary artist who takes part in his first, paid gig, struggles to express his feelings to Sylvie (played by actress Emily Joy of "Human Error" and "Neighbours"), who "works in marketing but seeks to engage in more artistic pursuits."
At the same time, an amateur director called Elena (Chi Nguyen), who is on a radio show with Lou, puts together a play, to communicate her own feelings for him.
Giannopoulos explores "all those miscommunications," of unrequited love, drawing from his own experiences and understandings surrounding matters of the heart.
After graduating from Sydney, the Greek Australian writer/director, decided to shoot the film in Melbourne, hoping to "establish bonds" with the place he "grew up" in.
Since he was a little kid, he naturally gravitated towards making videos and animations.
He remembers being struck by Kubrick's "2001 Space Odyssey," an experience that exposed him to a realm where "there are no rules, and the possibilities are endless at the same time."
"Naturally something sort of clicked and made me think that this was something I could attempt to do as a career."
Giannopoulos, Nguyen and producer Braiden Asciak will attend the festival as guests.
At the festival and the film's nomination, Giannopoulos thanked the ReelGood judges "for recognising Chi's intelligent and heartfelt performance, alongside the hard work of the entire cast and crew", saying it was "humbling to be screening and nominated alongside so many other Australian short films."
He also added that many of the works he encountered during his studies, including the films of Chantal Akerman and the writings of Susan Sontag, "had a profound impact on his ideas and practice."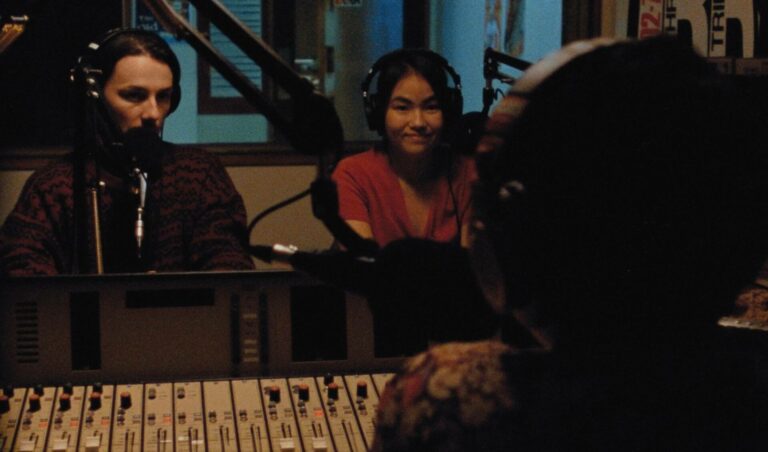 The nomination for Nguyen comes on the heels of her recent appearance in the main cast of Amazon Prime's Class of '07 series, and her Melbourne Theatre Company debut in a production of Diana Nguyen's Laurinda. "Friends of Mine" will screen at 1pm and 3pm at Lido Cinemas on Saturday 22 April, followed in each session by Lachlan Pendragon's Oscar-nominated animation "An Ostrich Told Me the World is Fake" and "I Think I Believe It."
Giannopoulos will also participate in the 'Shooting on Film' talk at 4:00pm in the Lido Jazz Room alongside cinematographer Bonita Carzino, coordinated by Festival Director Chris Luscri, exploring all the contributing factors that constitute the creation of a short film.