There is no doubt that psychiatric disorders like depression, schizophrenia, or dementia create ongoing challenges for both individuals affected as well as their loved ones.
What if a drug were to appear in the market that could alleviate the "mental" pain, offering new hope and relief to those suffering from these debilitating disorders?
Professor Michael Kassiou, who over the past decade, has dedicated his efforts, in identifying small molecules that can penetrate the brain and stimulate oxytocin receptors, sees this as a promising approach towards the treatment of neuropsychiatric disorders.
Together with his team, he has been working on a protein in the brain known as "the oxytocin receptor," which is linked to dysregulations in the brain that can cause social withdrawal and aggression.
"We were working in an area that no one else was working in and doing things that no one else was able to do," said Kassiou to Neos Kosmos.
Boehringer Ingelheim, a prominent pharmaceutical company, has signed a $273 million dollar partnership with Kinoxis Therapeutics, a company founded by Kassiou and his colleagues at the University of Sydney.
The partnership has cemented the opportunity to further explore drugs that can potentially revolutionize the treatment landscape in psychiatric drug development.
Targeting "a love hormone"
Oxytocin is the "love hormone" that activates certain regions of the brain, associated with feelings of trust, recognition, and romance, and plays a significant role in various aspects of human bonding, including sex and childbirth.
It serves as a vital catalyst in fostering social interactions, and facilitates emotional connections, while promoting a sense of closeness and attachment between individuals.
Kassiou explains that "targeting this oxytocin receptor with small molecules has never been possible previously," and notes that "the promising data of people targeting this receptor through intranasal administration of oxytocin," suggest that "if you stimulate this receptor it is going to be clinically useful."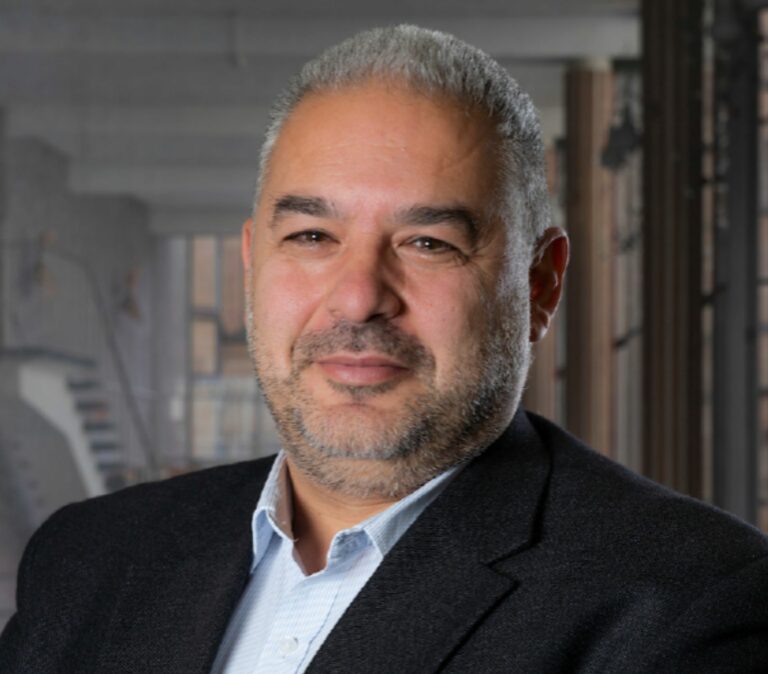 This information prompted Kassiou to contemplate whether it is possible to create small molecules that could be administered orally and function as traditional drugs.
The progress made over "more than ten years" was a result of the collective effort and collaboration of many students and individuals, whose contributions played a pivotal role in the accomplishments achieved.
"We started making small molecules and screening them against this receptor, and we were lucky enough to come up with a couple of series of compounds that interact with this receptor," he adds.
Kassiou explains that the partnership secured by Kinoxis allows them to advance their research further, with the hope of eventually progressing to clinical trials.
"These compounds have not been put into humans yet, but that's the beauty of this," he remarks, and considers this as an opportunity for potential discoveries in effective treatments.
However, he makes clear "it still very early on," to ascertain whether "these compounds actually work or not," and while the desire to initiate human trials "as soon as possible" is evident, Kassiou stresses the importance of implementing necessary precautions to ensure the safety of human subjects involved in the trials.
A shift in the academic sphere
In high school Michael Kassiou discovered he had "this knack for understanding chemistry," and so the decision to pursue further studies in the field of Chemistry, came quite naturally for him.
In 1992 he received his PhD in Organic Chemistry from University of NSW.
He then took up a position at Australian Nuclear Science and Technology Organisation- ANSTO) and later worked at the CEA-Service Hospitalier Frédéric Joliot Life Sciences group in France and the Johns Hopkins Medical Institutes in Baltimore USA.
In 1996 he served as a Fogerty Fellow based at the NIH National Institute of Drug Abuse (NIDA) USA, before moving back to Sydney where he worked in Royal Prince Alfred Hospital as a Principal Hospital Scientist.
In 2006, he joined the University of Sydney where he currently holds the position of Professor of Medicinal Chemistry and Academic Director of the Drug Discovery Initiative.
Kassiou believes that even though academics traditionally pursue their careers "out of self-interest" and a desire to "follow their own curiosity", the contemporary academic sphere is changing.
"I think nowadays it's very different, where academia is about generating knowledge that is translatable in a way that impacts society as a whole," he told Neos Kosmos.
Among a vast collection of "over 300 publications," he highlights certain publications, which have been successfully transformed into startup companies, and "are now pursuing treatments for human disease, where everybody benefits."
He views "the magnitude" of the deal between Kinoxis and Boehringer Ingelheim along with the "support" provided as the key factor in advancing discoveries to the clinic and regards this accomplishment as the standout highlight of his career in the field of medical science.
"In the end of the day, what you want to do with any medication is improve the quality of life of people. Being able to stimulate people's brains, to reconnect with society and lead meaningful and productive lives is really the end game."