Theoklitos Proestakis, a dentist from Greece, gave up his career to build a shelter for stray animals in Ierapetra, Crete and has single-handedly saved more than 200 dogs over the last three years.
Theoklitos, 44, widely known as Takis, deeply saddened by the cruelty and atrocities against animals in Greece and especially his island, decided to launch Takis shelter and try to save as many strays as he could.
Since the crisis began, many Greek families chose to abandon their dogs, after not being able to provide for them.
"One day I went to the rubbish dump and I saw so many dogs lying there dead or helpless with broken legs, starving, so skinny and so sick and dying. It horrified me," Takis explains.
"I just wanted to help them, so I started looking after them, taking them food and water and I was so happy when I saw they started to get stronger."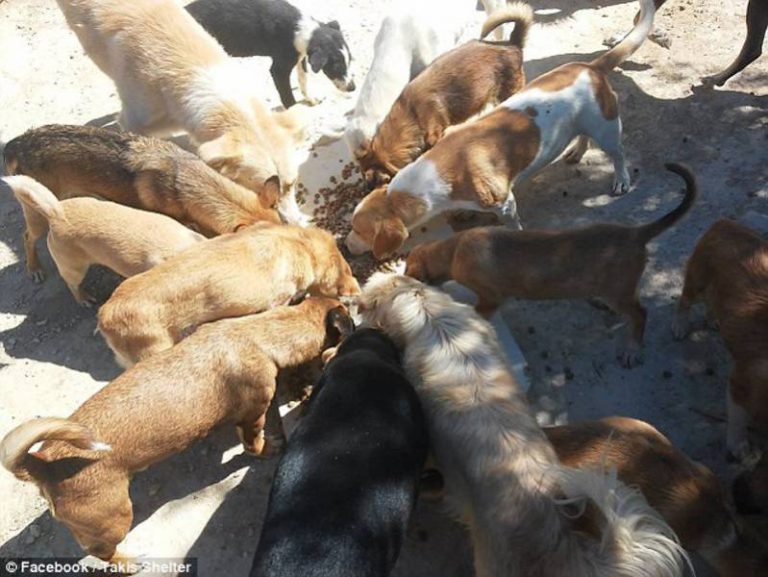 Due to the lack of a neutering culture in the area, many puppies are being dumped in the wilderness and left to starve, if not killed or abused.
Takis' neighbours, however, started to get really angry with him and even threatened to kill the dogs as they were becoming a "nuisance".
He would often find dogs thrown out of cars, tied to fences and poles under extreme weather conditions.
With the local authorities either unable or most of the times unwilling to help, Takis moved to the outskirts of the town and built the shelter with his life savings, paying from his own pocket to help neuter strays.
"I am absolutely alone here at the shelter; I have no money, I had to sell my car, I had to sell my caravan, I have nothing. I had to borrow money.
"I was ready to sell it a few months ago, because I couldn't see how I could carry on," he says.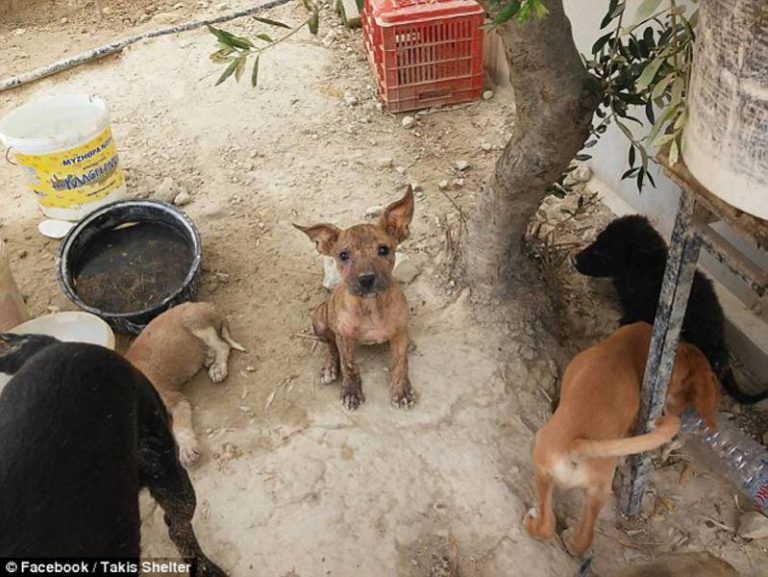 It wasn't until Takis came across a dog named Fellnase that a turning point was signalled for Takis and his shelter. The animal had been brutally abused, skinned alive and left to die in the summer heat.
"Since I uploaded the photos of the abused dog and the work that I had done to heal her, people all over the world have been offering to help," he tells Neos Kosmos.
"All the money comes from donations. Some 98 per cent of the donations come from outside Greece, mostly from Europe and the United States."
The dog shelter has expanded to cover an area of 5,200 square-metres and costs nearly €1,300 on a monthly basis just to feed the animals, not to mention an extra €700 for vet bills on top of that.
Vets in Greece can't afford to do anything for free, according to Takis, and even though he gets discounted rates it still costs €150 to neuter a female dog.
"This is my life. It's difficult but I love it," Takis enthuses.
"I work so hard here but when I see the dogs happy and enjoying themselves and learning to trust people again then it's all worth it.'
A fundraising site has recently been set up to save the shelter, feed and cater for the animals' veterinary needs as well as pay for airport expenses for the dogs rehomed abroad.
"My next move will be to finish the cat shelter I'm building and pay off everyone who has offered me their services in good faith."