A Greek-Cypriot entrepreneur has just won the 2016 Weekly Review Start Up Stars competition with Melbourne's favourite product – coffee, topping another 100 new businesses.
"We didn't expect to win! It came out so nicely… showed how much people are engaged with our product," Elliott Haralambous tells Neos Kosmos.
"Both Melbourne and Greece take pride in their coffee culture, the knowledge and quality that goes into the final product. Having good coffee at any given time is essential to us as is our environmental conscience and our determination to leave the smallest possible footprint on the planet."
"Currently our pods have recyclable plastic packaging but early next year when we get the stock from Europe we are aiming to get biodegradable capsules."
How did it all begin? Elliott Haralambous met Ben Goodman while they were working in an organisation as strategy consultants in 2015. Their clientele included large organisations big banks, energy companies and the like. Big businesses come with great responsibility and late hours resulting in Haralambous and Goodman often working past 8 pm; that's when they realised they were being run by caffeine! This was their light bulb moment.
"People here go to a cafe to get quality and feel like they're part of something of an experience, we thought. [The] first place you spend most time at is home, second is work and the third a coffee shop, a place you intrinsically connect with and engage with other people.
"The best parts of our days were usually getting outside of the office to grab a coffee together – however working late we often needed a kick after our favourite places were closed. This meant we usually resorted to using sub-par office coffee machines or capsule machines."
Then the idea struck – why can't specialty coffee be more accessible? And thus Pod & Parcel was born!
Starting the business, however, was much more involved than they ever would have thought. It was actually starting the smallest things (such as names, business model, branding, etc.) that took more time due to the fact that "you are making decisions on limited information and assumptions," Elliot explains.
"We took a very minimum viable product approach (thanks Eric Ries!). We thought of the name, refined the business model, did some high level product branding and then made a landing page. Then we took to social and assessed engagement to our page."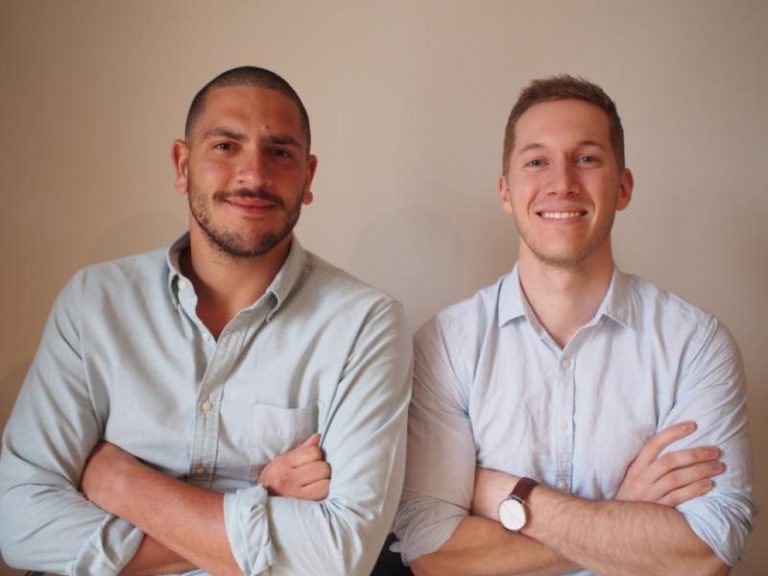 Once they realised that there was a market, they started production in earnest, and were fortunate enough to be shared through a series of well-read publications and social media influencers.
Meanwhile, with Australia being a market of coffee drinkers that are geared towards specialist experiences, the creative trio knew they had to focus on developing an equally premium experience for coffee pods. Jai Felinski, another restless business mind, also came onboard making their lives easier with his ideas and determination.
"There was a gap in the market," Elliott stresses. "Coffee capsules are the same, no one was really providing a different experience, or quality that could match what is in neighbourhoods around this country."
And that's exactly what Pod & Parcel offers; a product that people love, and want to engage with.
"Coming from a corporate background, it is very satisfying to see the growth of something organically as opposed to approach and scale that you see with multinational organisations," Haralambous adds, highlighting that they've encountered several challenges within their short time span. Responding to the demand and having to refine their product almost after launching has been a great lesson.
"Since we started selling in earnest, but our product has changed immeasurably. This means new suppliers, logistics, offerings and marketing all whilst fulfilling demand."
Is the demand likely to increase in this industry? We ask Elliott.
"Personally, I think that the capsule market will only grow," he responds with certainty. "Thankfully, I think the large drivers are sustainability and increasingly green products (such as biodegradable) and we are happy that we are moving this way too. Furthermore, I do think that consumers are becoming more aware of different offerings outside of what they can get in the shopping centres and supermarkets. Consumers are becoming more aware."
Elliott interrupts to clarify that the team's dreams don't end at covering demand. Their next goal is creating a Pod & Parcel specialty own blend, aiming to have total control over seasonal tastes and the roasting process, working in conjunction with leading Australian roasters.
"We're also focusing on replicating our success in Melbourne to other major Australian capital cities like Sydney, Brisbane and so on," he says.
"Next we want to take Pod and Parcel to Asia and scale beyond an online-only product.
"We have a lot of work ahead of us!"
To find out more about Pod & Parcel go to www.podandparcel.com.au