When filmmaker Steven Priovolos first heard the survival story of the Jews of Zakynthos on International Holocaust Remembrance Day on 27 January in 2013, he was stunned that it was not renowned, at the very least, among those such as himself; born and educated in Greece.
A whole majority worked together to protect a minority and I think that's a huge message for the world to know today.
"Greg Pappas, who is one of our associate producers and runs the Greek America Foundation, posted on his blog about the story of the Jews of Zakynthos. So he tells me the story and I'm like 'Wow, is this really a true story?' I should have been taught that story when I was in high school," Priovolos tells Neos Kosmos.
The first thing he did was go home and start researching the history. He says that everything he read cemented that it was indeed based on true events.
Zakynthos, known for its picturesque blue waters and the exposed cove of Navagio Beach, was also the site of a courageous act of epic proportions. Home to a small Jewish population (275 people) for five centuries, despite testing times, they lived harmoniously with the rest of the island's 35,000-strong Christian population.
Then in October 1943, at the height of World War II, their presence was tested when German forces arrived on the island with orders to round up the Jews and transport them to Nazi camps. Thwarted by the mayor Loukas Karrer and Bishop Chrysostomos Demetriou, the German garrison commander, Paul Berenz, repeated his request in October the following year and demanded the mayor give him a complete list of Jews including addresses and professions. If Karrer failed to return the next day with the requested list, Karrer would be executed.
After trying to persuade the commander for leniency, Karrer promised to provide him with the list by morning and in the meantime, with the assistance of Bishop Demetriou, informed the entire Jewish community and relocated them up in the mountains, in the homes of Christians, despite the threat that anyone caught helping Jews to hide or escape would be shot.
"The next day they delivered the list to the Germans and said 'here are your Jews', and there are only two names – the name of the mayor and the name of the bishop," recounts Priovolos.
As a result the order to round up the Jews of Zakynthos was revoked and the German forces eventually depart.
"And also let me say to that, what makes that incredible is that the mayor was a 33-year-old man who had an eight-month pregnant wife. Seeing life through the eyes of that mayor for me . . . I mean think of the dilemma; you have 24 hours to make that life-changing decision. It's incredible. He went back home, had a conversation with that woman, they decide as a couple that they're going to risk the birth of their first, and only child after all, and both their lives, in order to basically protect the 275 Jews," and to this day they are the only Jewish community on record to have survived the Holocaust in their entirety.
"That was really the first time I ever heard the story and I decided I really wanted to do a documentary, and eventually a proper Hollywood feature film," says Priovolos.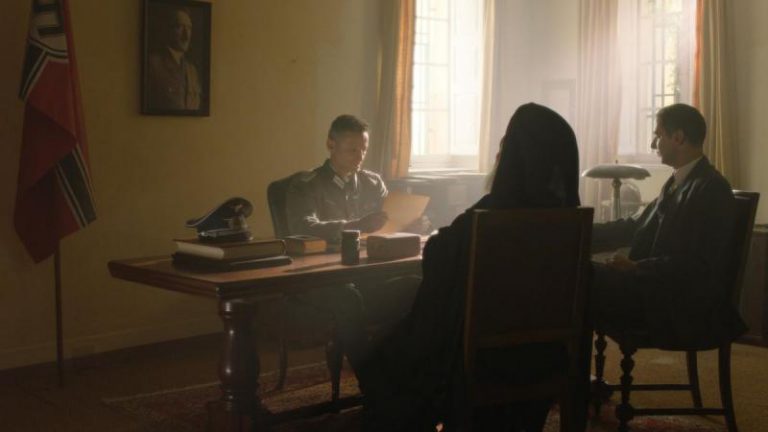 Following a four-and-a-half year process that has been self-financed by Priovolos and director Drey Kleanthous, they are finally coming toward the end of realising the documentary titled Life Will Smile.
But what has made the project particularly special, was the filmmakers' decision to have it solely narrated by one of the Greek Jewish survivors.
"After looking for a lot of Jewish survivors, we spoke with Haim [Konstantini] who is truly magnificent," he says.
"You see this man and you're like 'how would anybody want to take this man out of this world?' Our world is a better place because Haim has been on it for 84 years and it makes me so proud to say that."
Set to be premiered, fittingly on Zakynthos later this year on 7 October, it's sure to be an emotionally charged event, with Haim in attendance together with 25 of his descendents.
"He's coming to Zakynthos with a big part of his family; he has children, grandchildren, and great grandchildren. It's amazing that just that one man who survived in Zakynthos has now 25 descendents living around the world," Priovolos enthuses.
It could almost be said to be serendipitous that the filmmaker is now making a film about the Holocaust, revealing that he was inspired to become a filmmaker after watching Schindler's List at the age of 14.
At 19 Priovolos had ventured to London to study physics before making the leap into film at the London Film College.
Based in Los Angeles for the past seven years pursuing his dream, he says while it takes a while to establish oneself in the bustling city, over the last few years perseverance has seen him carving out a place of his own.
"If this is your real dream at some point doors will start opening and that has happened for me the last two to three years, and, you know, it's overwhelming. I mean you're like 'wow, hard work really pays off', my parents were right!" he laughs, going on to cite the popular aphorism that if you love what you do, you won't work a day of your life.
"I wake up sometimes and sleep four hours a night, and spend an hour editing a documentary and I cannot wait to wake up and go into the editing room and bring the story together and cry listening to Haim and get excited about people watching this. That's my way of making a difference in our world. I'm not a politician so I cannot affect things in that way, I'm a filmmaker and that's my way of trying to make our world a better place," Priovolos says.
While it's taken 74 years for someone to bring the story of the Jewish Zakynthians to the screen, the message the film carries couldn't be more timely for a world that increasingly seems to be divided and in needed of empathy.
"A whole majority worked together to protect a minority and I think that's a huge message for the world to know today because out of the 35,000 Zakynthians not one of them during that period of eight months that the Jews were hiding up in the mountains, not one person was tempted by the Germans who were offering food and clothing, and luxuries, in order to give the Jews away. The Greeks were very hungry; people don't know that World War II hit Greece really hard. For me that's what makes it an incredible story," Priovolos says.
"What I say to people is, I don't have the expectation to make a film as good as Schindler's List, but the story itself, if you ask me, it has better elements. For me, this is the Greek Schindler's List because of a bravery and list that comes into the equation.
"That film made me understand the value of human life and for me that's when I realised film has a lot of power you know? Now it's my chance to do that in my own way."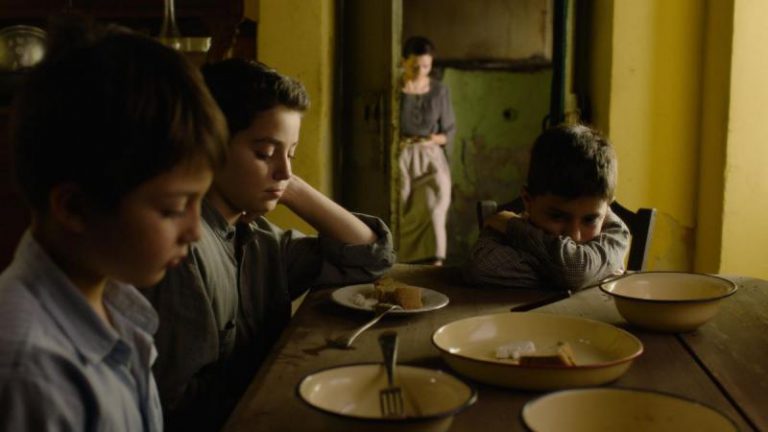 For updates on 'Life Will Smile', visit the documentary's official Facebook page here.