The Greek Australian Short Film Festival (GASFF) is back and artistic directors, Katerina Kotsonis and Jim Koutsoukos​ are looking for new submissions with a Greek connection.
Open to filmmakers around the world, to be considered, the short film must meet at least one of the listed requirements: the film is thematically Greek in nature; one or more of the line creatives (writers, producers, directors) are Greek or of Greek heritage; or a lead actor is Greek or of Greek heritage.
Since its humble beginnings in a bar in Melbourne in 2010, the vision of Koutsoukos, an actor, and that of actor, writer, and director Ange Arabatzis, the event has come a long way.
While the initial focus was solely on giving local films a platform, the GASFF has since grown to become a programming partner of the national Delphi Bank Greek Film Festival, giving it the opportunity to expand and screen two programs – one for national and another international films – to audiences in Melbourne and Sydney.
Every year the festival is attracting a higher calibre of work. The winner of last year's Best National Film was Adult, based on Christos Tsiolkas' short story Porn 1 starring Greek Australian actor Victoria Haralabidou and directed by Jamieson Pearce, while Greek film Memories Of A Doll directed by Michail Charalampidis took out the title of Best International Film.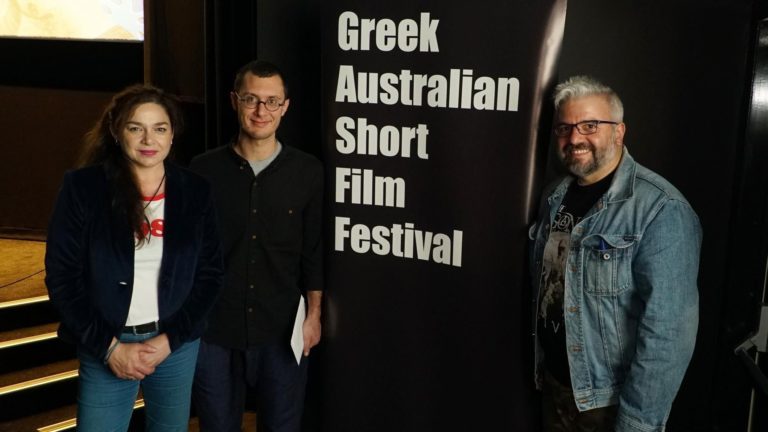 For more information on how to enter, visit gasff.com or email greekaustshortfilmfestival@gmail.com