The Delights of the Ionian Islands, the next event in Alpha's popular Regional Dinner Series is taking place on Tuesday 3 July.
The event will include a four-course menu specially created by executive chef Peter Conistis and inspired by the Ionian islands, along with matching wines. Alpha's wine list features Australian and New Zealand offerings chosen specifically to complement the menu, along with a selection of Greek artisan wines, ouzo and Greek beer.
The menu at Alpha captures the spirit of Greek cuisine: simple, delicious, flavoursome food, with Mr Conistis utilising the best local ingredients in his recreations and interpretations of traditional recipes.
Many dishes are cooked in Alpha's wood-fired oven, on the rotisserie, or over the charcoal grill, while each dish is designed to be shared, embracing the philosophy of Greek dining.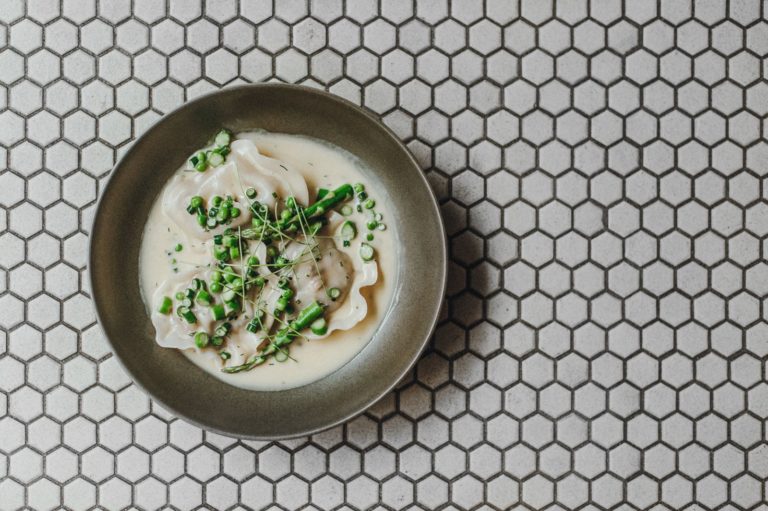 Here's what's included in the Ionian islands regional dinner event:
• Corfu-style meatballs, pretza, quince mustard
• Baked whole sardines, lemon ouzo, capers, truss tomatoes
• Veal shoulder sofrito, sweet potato bourdeto
• Borlotti beans, roasted shallots, roasted cumin, grape molasses
• Tsigareli, sautéed bitter greens, tomato, wild fennel, cipollini onions
• Persimmon walnut kataifi, ginger syrup, black pepper fig ice-cream
There is also the seasonal Yia Yia's Table set menu on offer for four or more guests, featuring starters such as marinated Greek and local olives, taramosalata aka cod's roe dip, melitzanosalata, smoked eggplant dip, and Alpha's famous cauliflower salad with grains, greens, almonds, pomegranate and saganaki topped with caramelised figs sprinkled with lemon, thyme, honey and pistachio.
Spanakopita is not missing from the Yia Yia mains staples, competing with the slow-roasted lamb shoulder. Fresh horiatiki salad and mouth-watering kataifi baklava rolls next to sour cherry and chocolate Metaxa ice-cream will ensure even the most demanding foodies leave with a smile on their faces.
"Here at Alpha, I've tried to take a classic, more relaxed approach to Greek food, indicative of the lifestyle I've grown up with in Australia," says Mr Conistis.
"By relying on the best local ingredients and my need to recreate, explore and rework traditional recipes, I always aim for my food to evoke that feeling of freshness, simplicity, and balance that I have grown up with. Knowing and appreciating Greek cuisine as I do."
Alpha will also be hosting 'A Taste of Central Greece', which promises a four-course meal themed around the region, on Tuesday 14 August.
Both upcoming events will be held in Alpha's dining room, which features Greek-inspired interiors including whitewashed walls, earthy tones, and a signature sandstone wall engraved with letters of the Greek alphabet. This will ensure guests are immersed in the experience and able to escape to warmer climates for the night.
Tickets are priced at $110 per person.
Those interested in attending can secure their spot by phoning the Alpha team on (02) 9098 1111, emailing eat@alpharestaurant.com.au, or by booking online at alpharestaurant.com.au/reservations