A flavour-loving couple, Greek Cypriot George and Helen Nerouppos, made their life's dream of owning a cafe a reality just a bit over a year ago.
Since opening up The Hub 3070 in March 2017, they have not only transformed their life as a young family of four but also the lives of their neighbours.
Staying true to the cafe's name, George and Helen have kept things simple but busting with flavour and the freshest ingredients, creating a warm and family friendly environment slightly tucked away from Northcote's busy centre even though it is located right in the middle of the popular suburb on Victoria Road.
After 17 years in hospitality, George thought that starting his own business focused on healthy and ethical eats was a venture long overdue, so in early last year he began to work towards creating a second home for people with similar passions.
"The idea for the cafe came from our love of food and coffee, and our desire to find a space that we could all enjoy as a family," George tells Neos Kosmos.
Aside from it being important to them to create a cafe where food and coffee were consistently on point, as parents of a six-year-old and a one-year-old, they wanted to create a space where kids could be kept entertained with something more than colouring pencils on the table, claiming that "happy kids equals happy parents".
"Our space is warm, relaxed and inviting and is intended to bring people together," George enthuses.
"We cater extremely well to families with young children which is what sets us apart from the other cafes in Northcote and the Darebin area in general. We feel we've covered everything a family would need to enjoy the amazing Melbourne cafe scene, like everyone else, without any stress – offering separate healthy kids menu, ample pram access, plenty of high chairs, a very roomy baby change room and a separate, amazing kids play area which has been set up as a mini outdoor cafe!"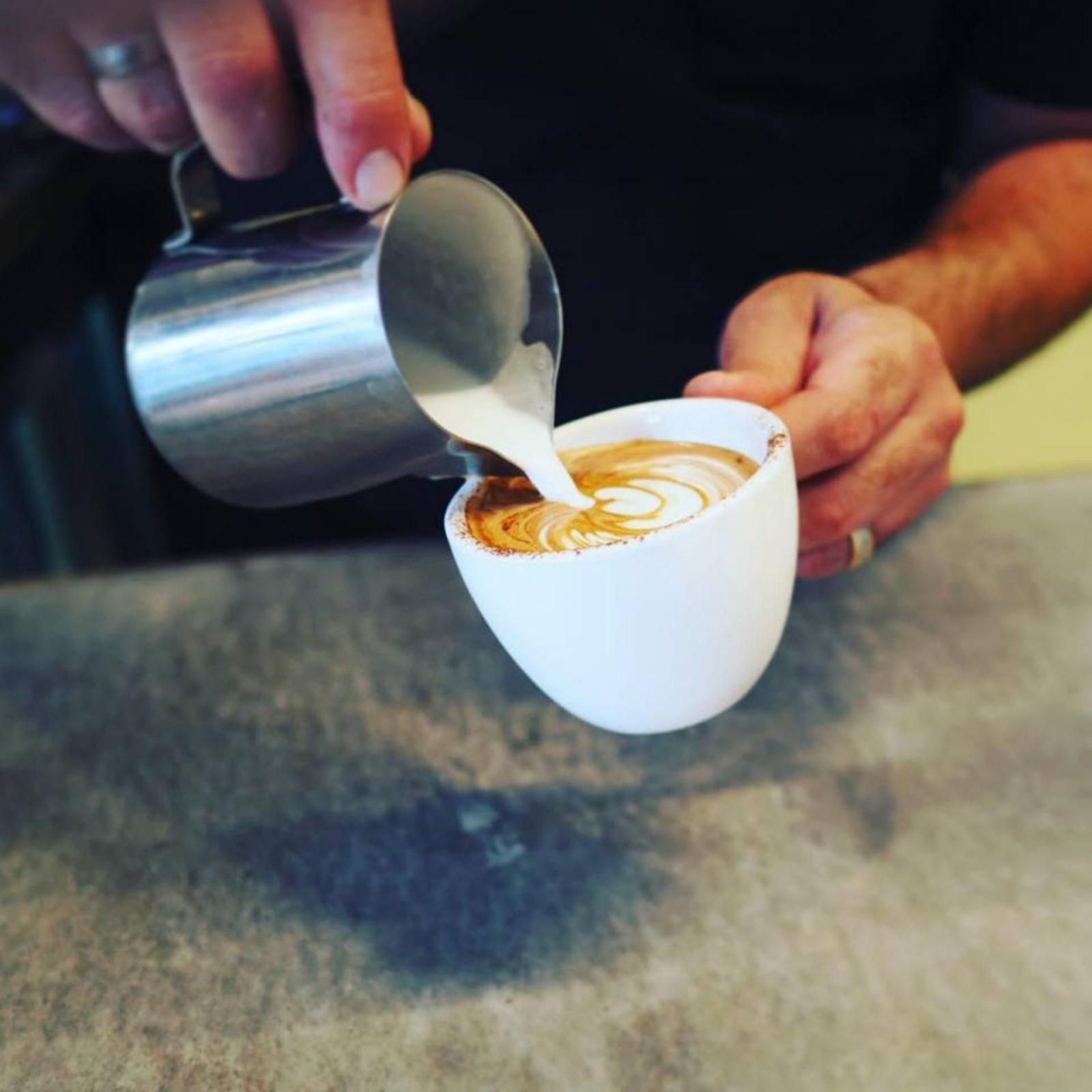 The cafe also offers its large main space area for functions where the owners and staff work collaboratively to cater for both young and old, family or corporate functions and everything in between. George wanted it to have that fresh Melburnian vibe but also to feel like home.
But the Nerouppos' understanding of families and individuals doesn't stop at creating a well-thought-out space; their combined knowledge and love for all things fresh and healthy has developed into a menu that can please anyone's taste-buds.
"Our food menu focuses on great quality healthy food choices from a modern Australian and Greek Cypriot cuisine," says George, his parents hailing from Limassol, while his wife and her parents are from Nicosia.
"It was important to us to share part of our culture in our food and have subtly incorporated it into the menu."
They offer a wide selection of gluten-free, vegan and raw food options and even have a food-store corner that offers great quality food to-go for those pressed for time or seeking basic quality ingredients for their home cooking.
"We aim to support others and look for items that you wouldn't ordinarily find in your local supermarket," he adds.
The menu is paired with speciality coffee by ONA – a Canberra-based roaster founded by World Champion Barista Sasha Sestic also known as 'The Coffee Man', and organic Yarra Valley teas.
Each dish is styled and presented beautifully, always bringing a pop-of colour and aromas to the table, but the fresh and mouthwatering flavours that ooze from the organic ingredients the couple sources is the winning recipe.
"We make our family recipe sheftalies in-house and serve it as part of The Hub's Big Breakfast dish," they both enthuse.
"We also offer a lamb kleftico dish with a twist on the traditional version which is light yet substantial.
"More Greek dishes include handmade (travihti) spanakopita, tiropita and bougatsa, the occasional glaktoboureko and our delicious homemade rizogalo," George adds, highlighting that The Hub 3070 is also fully licensed, offering – among many other things – Keo beer and various Ouzo options.
Other than the Greek and Cypriot delicacies, we singled out their 'Crushed Avo' dish served with roast pumpkin with feta, basil and sunflower dukkah on freshly baked organic sourdough.
The 'Grilled Mushroom Omelette' with goats cheese, pine nuts, spinach and chives on Rustie's organic sourdough is also delicious and with great nutritional value.
Finally, you can't go past the long list of beverages: be it green, berry and milk based smoothies, or Matcha, Chai and Turmeric lattes, George and Helen have got you covered.