Will you be at the 32nd Lonsdale Street Greek Festival? Come and say 'hi' to the Neos Kosmos team that will be live blogging throughout the two days of fun. Send your photos or any other tips and info related to the festivities to mary@neoskosmos.com.au or post them onto our Facebook page and we'll chase your leads and add your pics to our photo gallery.
For a full programme of the events, CLICK HERE
5pm
Auditioning for the sing-a-long. Who do you think is best?
3.30pm
Almost midway through the day and the festivities are still going strong! Plenty of singing going on at the main stage, while a lot of people are opting to take a break for a quick lunch, with the souvlaki being a very popular option.
Entertainment aplenty…
2.00pm
The festival has begun for its second day and people are filling the streets to get a taste of that Greek spirit. Cooking exhibits, traditional dances from all around Greece and lots of singing are on the schedule for today! It's hot but nobody seems to mind.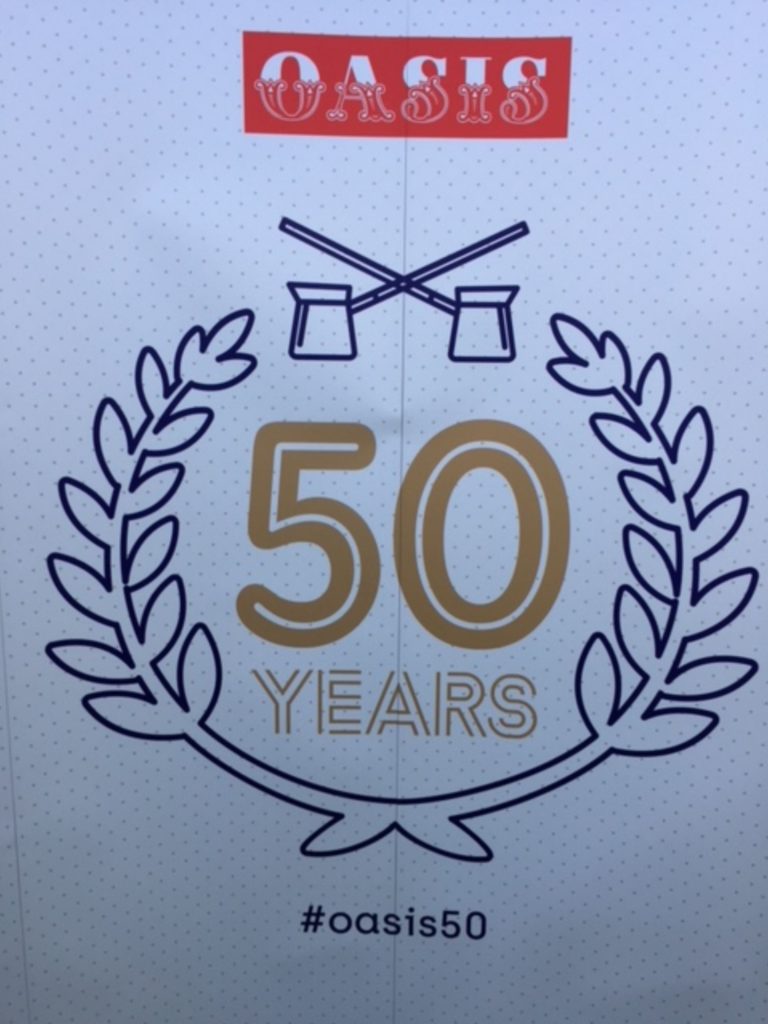 11.00am
Enjoy our photo gallery featuring Labor leader Bill Shorten's walk through the stalls on Day 1 of the Festival by Neos Kosmos photographer K. Deves. He mingled with the crowds, joined in the festivities and pledged to urge the UK government to give back the Parthenon Marbles to Athens, to offer more funding for Greek language learning and to take care of Greek pensioners in Australia. And he promised to come back to the festival next year – a dig at Australian Prime Minister Scott Morrison who pulled out at the last minute and was noticeable by his absence.
And here are some other highlights from Day 1, snapped by K. Deves. Do you have photos from the festival? Send them to mary@neoskosmos.com.au and we'll include them in our photo gallery.
10.00am
With over 150,000 people expected to flood the historic Lonsdale Street Greek precinct in the heart of Melbourne this weekend, one of the most popular attractions – apart from the delicious food – are the folk dancing acts.
Hundreds of dancers, dressed in traditional Greek costumes will take the spirits of the 32nd Lonsdale Street Greek Festival to new levels with their moves. The main acts being Manasis Dance School and the Greek Orthodox Community.
Neos Kosmos asked Dimosthenis Manasis and Nick Papaefthimiou to guide us through this year's highlights.
09.00am
The morning after, and it's time to reflect. What does the Lonsdale Street Greek Festival really mean for the Greek community of Melbourne?
You could be forgiven for thinking that it is just about fun, but Bill Papastergiadis, the President of the Greek Orthodox Community of Melbourne and Victoria believes its more than that.
"The festival is vital, It is our face in Australia. This event is the first sign that some of our prime ministers, opposition leaders and premiers see of us. When they see a unified face, they are inspired to participate in our conversation," Mr Papastergiadis told Neos Kosmos.
Read more about how fun can translate to funds following festivals such as this one.
10.15pm
Eleonora Zouganeli took the stage an hour later than had been expected, and performed to a jam-packed audience. The atmosphere warmed up when she moved her repertoire to songs from the laiko music genre. That's when people sang together and danced to old hits that have left their mark on the Greek music scene.
9.30pm
Fans young and old gathered to hear songstress Eleonora Zouganeli. 10-month-old Elena Tsakakis, whose parents are from Kos and Crete, is almost 10 months old and undoubtedly the younest fan of the singer.
9pm
Meanwhile at the QV parking lot there was a huge standstill. It took one and a half hours for drivers to get from their parking spot to Little Lonsdale Street.
8.15pm
Meanwhile, at the mezzanine level of the Greek Centre, anybody who was anyone in the Greek community enjoyed cocktails, a little bit of socialising and a glimpse into the goings-on downstairs from the balcony. A huge video wall brought the fun to the cocktail party.
8.00pm
The police presence is plentiful at the festival. Last year, police patrolled in groups of eight. This year, they've broken up into smaller groups. Thanks to the police for keeping us safe!
7.40pm
Lots of photo opportunities. MP Nick Staikos takes a photo with a few pollies including Labor leader Bill Shorten.
7.33pm
Bishop Ezekiel of Dervis made an impassioned speech in front of the crowd gathered on Lonsdale Street, and immediately got political. Declaring that he is "Macedonian", he said that all Greeks must recognise and declare that they are "ancestors of Alexander the Great!", going on to say "he is ours!", which received a rapturous round of applause from the crowd.
7.20pm
Opposition Labor leader Bill Shorten took the Lonsdale Street main Delphi Bank stage acknowledging the traditional custodians of the land as well as the "Greeks", the true owners of Lonsdale Street! "If Labor is elected, the very next week, we will be getting in touch with the British Government to tell them to return the Parthenon Marbles back to Greeks," he said. He thanked Greek Australians for their outstanding contribution to Australia and he'd be back again next year to celebrate the Lonsdale Street festival (a dig to Prime Minister Scott Morrison).
He also pledged funds for Greek language learning and promised to take care of Greek pensioners.
6pm
Lots to see and do. Dancing aplenty.
5.30pm
Foodies gathered around the Procal Greek Kitchen stage to learn the secrets behind Christine Polyzos' award-winning baklava. The creator of the Kali Orexi website won the 2018 My Baklava Is Better Than Yours Competition at last year's Lonsdale St Greek Festival. The demonstration was presented by former My Kitchen Rules stars Helena and Vikki. For the mouth-watering recipe, click here.
5pm
Enjoy our photo gallery. Opa!
4pm 
A walk around the festival grounds is like a stroll through Plaka or Monastiraki flea markets. Everyone is happy, but some stallholders are getting a headache. And that's not good if you've got a radio show to produce. "We can't produce a show with this music in the background," Jordan Psomopoulos said. "Tomorrow we may not be here because we can't produce a show like this."
2.30 pm
Hundreds of visitors are scattered around Lonsdale Street enjoying the festival on a sunny but windy day. The Zorbathon took place with 12 entrants and after an hour and 23 minutes of frenzied dancing Dionysis Manasis, owner of the Manasis School of Dance, showed us what he is made of by winning the event.
People seem to be enjoying themselves with plenty of happenings and food.
11.30 am
Lonsdale Street was shut down at midnight last night in preparation for the 32nd Lonsdale Street Greek Festival – the largest Greek party in Australia. This morning crowds were surprised with a sound check carrying giving a preview of the amazing performance they're in for at tonight's concert with Eleonora Zouganeli, a rising star of the 'entechno' scene. The Greek Centre was there to livestream part of the performance, giving us a sneak peek into the treat that we are in for!