George Templeton, also known as George Teazis, disappeared on 3 May 2005. The 38-year-old man, also a father, allegedly got into his car, a 1999 silver Holden Rodeo utility with a silver tray, registration PKS 803, when he disappeared.
His then fiance, a long time stripper named Robyn Lindholm told authorities Teazis left home between midnight and 1.30am while she was out with a girlfriend.
The woman had allegedly received a text message from him at about 2.40am, but had since heard nothing from her partner of more than six years.
The text message suggested he had a problem and might need to be picked up, but did not say where he was. This was the only clue police had to his whereabouts.
In the meantime, Lindholm, now 42, was found guilty of murdering her ex-fiance Wayne Amey, a gym owner from Hawthorn. When Greek-Australian Teazis went missing, Amey was considered the prime suspect by the Police.
ALSO READ: Police apologise for bungled police raid that sent Greek Australian to surgery
The woman is already jailed, serving a 25 year sentence. She was convicted in December 2015.
As Police keep investigating, more clues regarding Teazis have surfaced naming him the leader of a gang of Greeks in Richmond.
It appears that Teazis who had been arrested back in 2003 for possessing amphetamines, a sawn-off shotgun and ammunition without a licence, as well as manufacturing unauthorised explosives, cultivating cannabis, and for two counts of breaching an intervention order was involved in another mysterious disappearance.
Teazis, was named at the 2001 inquest into the murder of exotic dancer and former colleague of Lindholm, Shari Davison who disappeared mysteriously in 1995. The prime suspect in that murder case was Nick Kitsoukilias, a member of Teazis' gang, who also vanished around the time of the inquest.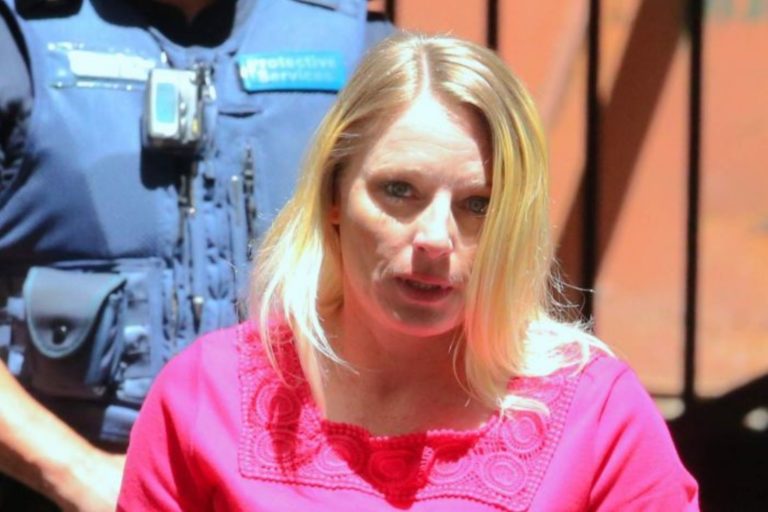 According to witness testimonies, it was Lindholm that arranged her colleague's "disappearance".
Following several conflicting testimonies from witnesses, Lindholm allegedly also organised Teazis' disappearance. She allegedly 'confessed' her heinous acts to different friends bragging about having managed to rid herself of Teazis, changing the details of the murder in each story but always taking responsibility.
Even though his body has not been found, his blood was discovered in the property the couple shared in Reservoir.
The court heard Lindholm had an alibi for the night Mr Templeton went missing.
But during his opening address, prosecutor Ray Gibson QC told the jury that the killing "occurred on the instigation of the accused".
"She was involved in his murder, whether or not she played a direct physical role in it," he said.
According to The Age, there was evidence from a female friend who was with Lindholm that night, that the man Lindholm was having an affair with, Mr Amey, was responsible.
The court heard she told another lover, Aaron Ardley, in 2013 that she had "organised some people to kill George Templeton", Mr Gibson told the jury.
"She said they got him at the house and put him on a boat. They dismembered him and threw him into the water," Mr Gibson said.
While Lindholm was in jail, she also allegedly confided in a cellmate that Mr Templeton "got what he deserved, and I enjoyed every f***ing minute of it".
ALSO READ: Greek archaeologists unearth antique riches left behind by looters