As Australians try to deal with the current bushfire crisis, expats are suffering from spectator trauma with repeated checks to emergency services websites and anxious phone calls to family and friends.
They say they are distracted by the fires, and feel helpless being so far away.
Neos Kosmos reached out to some Greek Australian expats and asked them to share their feelings on the news stories coming out of Australia: 
It affects me on a personal level
It's the first time I've ever known anyone, at a personal level, who has been directly affected by Australian bushfires. By that, I mean friends having to evacuate their homes and even friends who say they have to wear a mask to go outside. It all just seems more personal and more threatening this time. Yes, it's the scale of things, but more. It's the anthropogenic nature of climate change which means that we are all somehow implicated in what's going on. I find myself thinking, 'Wow, what have I done to my country? What have we done to our land?' So, you'd think there'd be a collective sense of responsibility and obligation to become more vigilant about better managing our impact on the land that has been a refuge for all of us, migrants, to the land. But no. It's all so divisive. Why are Aussies bickering about this? What sort of apocalypse do we need to get us all to work together on this? From way over here in Scotland, I'm hearing three voices in Australia right now and they all disagree with each other. First, of course, the informed, the "intelligentsia," let's say, who try to navigate the complexity of our problem and their role in it all and are prepared, at least in theory, to modify their activities. Then, of course, there're the Australians who only care about their own backyard and blame everyone – the Greens, the arsonists, the gays – everyone except themselves as if they tread upon this earth so lightly they can't possibly have any impact. And, finally, there are the Indigenous Australians who have always known that we have to look beyond our own little backyard and beyond our short time in our backyard and that we ought to tread upon this land with awe and respect and vigilance and responsibility. I don't know which voice is the loudest or which belongs to the majority of Australians, but I hope we can all start taking responsibility and stop bickering before we burn the lot of us down to ashes.
Kathryn Koromilas
Scotland, originally from Sydney
READ MORE: Australia's fires conjure memories of Greece: from Mati to Mallacoota
We talk about it all the time
It has affected me, as all of my family. We talk about it all the time. I have a cousin in Bairnsdale, east Gippsland. Fortunately, the fires have not affected the town, as I have read on Aussie sites. She is fine. Just like most Greeks, I am also devastated by the images and the magnitude of the catastrophe. It is hard to miss, as it is all over the Greek news and social media pretty much on a daily basis. People have been asking me if I have any people in Australia all the time.
It is extremely upsetting, to be honest. Especially, with all the imagery coming out of the areas scorched by the blaze. It is not easy to forget, because as I wrote it is all over the news constantly. I checked two days ago on an Aussie news site, and it wrote reception camps had been set up in Bairnsdale to accommodate those evacuated from neighbouring smaller towns in the area.
Christos Catopodis
Greece, originally from Melbourne
READ MORE: Trauma recovery expert points to psychological impact of the bushfires
"This land has a strong power"
In Baz Luhrman's film "Australia", Miss Boss (Nicole Kidman), the English "far far away woman" married to Lord Ashley who had bought property and invested in Down Under, asks after her husband's funeral, whilst overlooking the vague emptiness of the bushland: "I don't understand what he might have seen out here?" she wondered. And the drover replied: "This land has a strong power".
In the beginning of the 1970s, Australia developed a strong national, government-supported arts industry. The politicians then (both Liberal and Labor) believed that the arts and, specifically, the production of feature films would help establish and express an Australian identity and unity. It worked. There was a burst of creativity, which generated to the renaissance of the Australian cinema, the so-called 'New Wave'. Most of the movies produced at that time, oeuvres like Picnic at Hanging Rock, Walkabout, The Chant of Jimmie Blacksmith, but even, more commercial films, like Mad Max had a peculiar fascination with the Australian fauna and landscape. Famous Australian directors, such as Peter Weir, Bruce Beresford, Philip Noyce, Fred Schepisi and many other, which are now entangled in the Hollywood system, found the Australian identity in Nature. Australianess was mirrored, amongst other things, in the dessert, the eucalyptus trees, the koalas, the kangaroos, the bushes, the heathlands, the singing sound of magpies, the parks, the coastlines, the wildlife.
Whenever I see an eucalyptus tree here in Greece – there are not so many, actually – I get emotional. What I'm trying to say is that maybe the time has come for a serious governmental ecological policy that will prevent future bushfires. The 1970s filmmakers, the ones who helped form the national Australian identity, predicted environmental disasters. So maybe the politicians should have a deeper look in Wild Australia in order to understand what the nation needs.
Selana Vronti
Greece, originally from South Australia
READ MORE: Australia's fires conjure memories of Greece: from Mati to Mallacoota
Unprecedented fires cause shock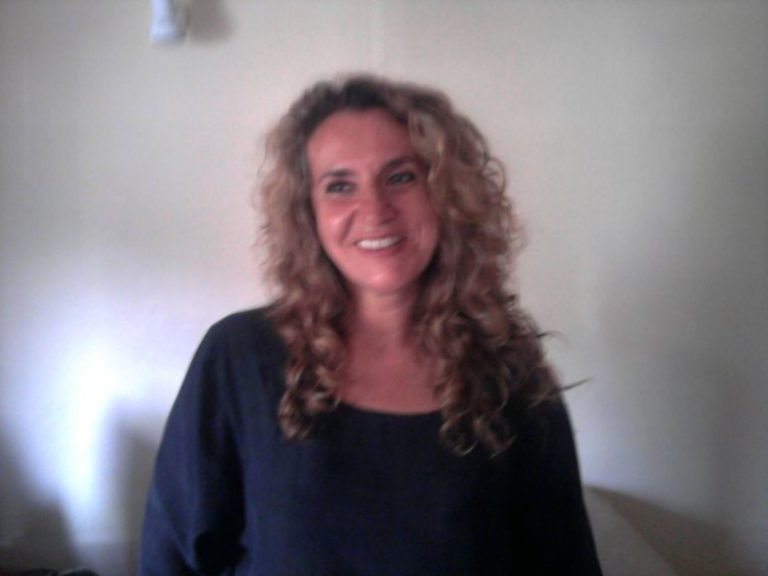 I have relatives in Maitland and in the central coast. I have old school friends living in Nelsons Bay. They have told me that they are well. However, we have been shocked with the range and duration of these wild fires. I remember bushfires in the 1970s, they were nothing like this.
I feel isolated, as an in-between. A person knowing two worlds. I feel so sad for the farmers and country folk. The drought they have experienced led to this. As a kid with my dad we used to go camping so we were used to brush fires. The country folk always volunteered and fought the fires… We also had rain.
What I knew from Australia I brought with me to Greece. I was a volunteer firefighter on Samos and with my husband we trained 1500 people how to use the VHF to help people stop fires. In 2001 the great fires we had on the island were devastating, but they are nothing like the fires in Australia.
Driving through the fires was always horrific because the trees were so tall and the plains so flat. Eucalyptus trees exploded in fires. I am upset with the range of the fires. If they had back burnt the shrub in spring, this could have been prevented. This is what the indigenous Aborigines did but I heard that the practise was stopped 12 years ago.
Debbie Papadakis
Greece, originally from Sydney
Are you an expat who has been affected by the recent bushfires? Share your feelings with us by sending them to mary@neoskosmos.com.au