For the more than two weeks the tempo at a local pharmacy in Northcote has been relentless and the story is to be multiplied by all pharmacies. Thanks to the Covid-19 virus people have been descending on pharmacies to buy essentials that will help to contain the spread of the virus.
Claire Elovaris of Westgarth Pharmacy in Northcote told Neos Kosmos that on an average day when they would get 90 customers a day, it has now gone up to about 150 a day and the pharmacy has extended its working hours going on to Sundays as well to cope with the demand.
"We would normally work 9am to 6pm on week days, and 9am to 5pm on Saturday and now we come in on Sundays to catch up on work too.
Stephanie Miridakis, is the other pharmacist working at Westgarth and normally she would alternate duties with Ms Elovaris but now they are both at the pharmacy every day.
"We also offer free deliveries for our customers and these too have gone up because people are reluctant to leave home these days – but it is something we have to do for our customers," said Ms Elovaris.
"In 30 years as pharmacist, I have seen nothing like this. For now, we come in at 8am and are usually leaving well after 8pm.
"Supplies were drained because people started hoarding but things have eased since restrictions are in place to limit the amount of things people can buy.
READ MORE: Neos Kosmos coronavirus or Covid-19 update from 22-25 March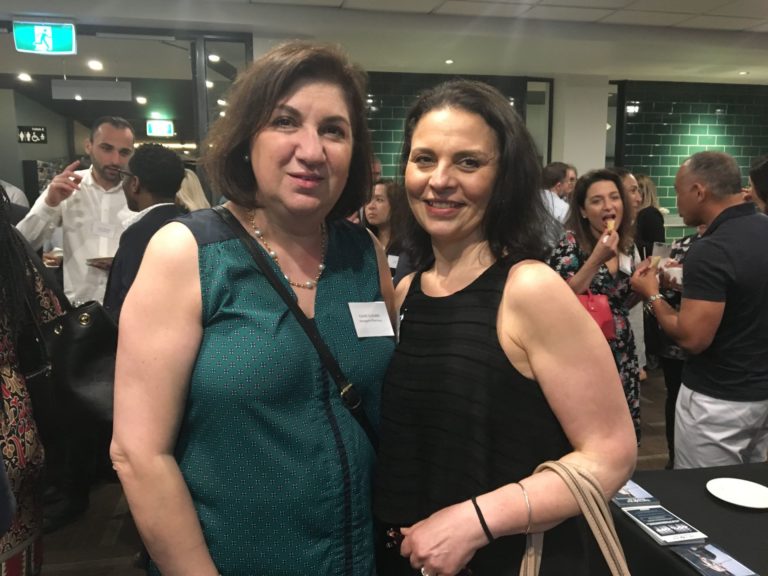 "Our customers are buying a lot of paracetamol products, parents are buying products specifically for their young children. Many people are trying to build their immunity by buying a lot of vitamin supplements.
"Face masks and sanitisers are flying out. We just got a new supply today (Wednesday) and it is bedlam."
She said that the customers had behaved well despite the pressures of the current situation.
"There has been no inappropriate behaviour despite the stress. While there has been some panic, customers have been careful and grateful for the service we offer. And we are glad to help.
"Sometimes I feel like a psychologist and I have developed the skill of listening which we need now more than ever to put people at their ease."
"We have to go on indefinitely, the pharmacy has to stay open and we will cope. I am sure we will come out the other end with hopefully no casualty. For now we are taking things day by day," said Ms Elovaris.
Mark Deacon of Power Pharmacy in Hawthorn told a similar story to Neos Kosmos.
"It was very busy in February when the first news of Covid-19 first hit and people began organising to get essentials. It started to get much busier in March, especially 16 March, which was the busiest day ever," he said.
He said an announcement by a state health official that people needed two months of supplies precipitated the charge on chemists. The announcement was made without checking if suppliers had the supplies to meet the demand.
"Stockwise it has been difficult to manage things. Some days we get 50 to 100 percent more customers than what we are used to getting.
"It has been emotionally demanding, people have been coming in tears as the impact of Covid-19 has hit home.
"I had thought this week things would calm down but we are still seeing about 200 people a day. If we go into full lockdown we will organise customer deliveries especially for our elderly clients.
He said a lot of people were still not heeding advice about keeping an appropriate space and being more careful with their contact with surfaces.
"I have three other pharmacists and five shop staff and I worry what will happen if one of us goes down with the virus. That is why we are constantly cleaning surfaces in the shop.
"My staff have done very well and have really stepped up under trying times. We are open seven days a week and have extended our hours.
Mr Deacon said he expected that the battle would go on for the next six months.
READ MORE: Victoria's Premier Dan Andrews announces tighter measures for Victoria where threat is "more imminent"