The Theodorou family is the quintessential Greek-Australian family; they start preparing for Orthodox Easter weeks in advance, own a food truck sharing Greek street food with Sydneysiders and even break out the bouzouki from time to time.
This Friday, Kristina, Tim and their three beautiful children will be joining the cast of channel 10's The Living Room sharing the joys and traditions of Orthodox Easter and being surprised with some home makeovers.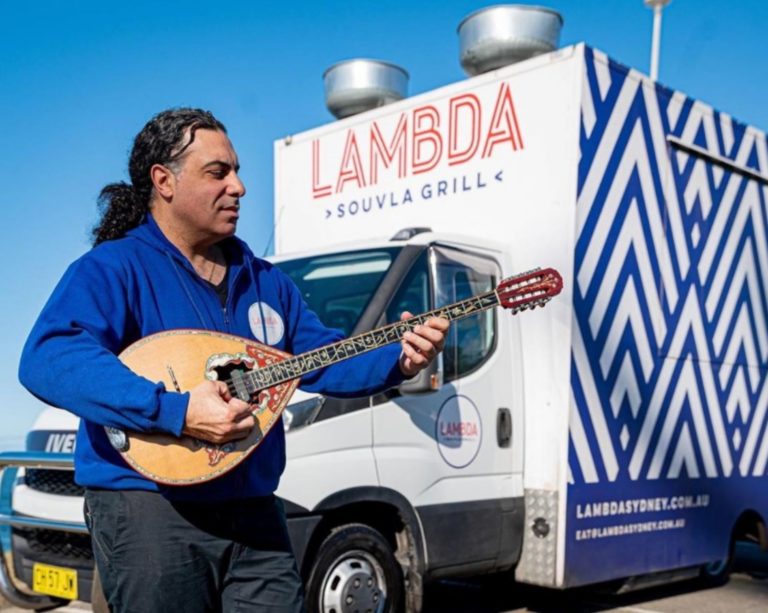 "It was super fun! We have three kids and I think it's something they'll remember forever," Ms Theodorou told Neos Kosmos, speaking of her time filming the show.
Host Miguel Maestre got into the spirit from the moment he rolled up to the Theodorou house.
"Miguel, when he arrived with his car blaring Greek music. We weren't expecting that! Everyone was really fun to work with, Barry was great with the kids too and they all did a bit of planting on the garden wall," Ms Theodorou said.
READ MORE: Top 10 things to know about Greek Easter
Whilst the family got to enjoy seeing parts of their home transformed, they were able to give something back to their guests, showing them the age old traditions of Orthodox Easter.
"I don't think people understand the concept of why we dye the eggs and the fun of it for our kids with the competition…Growing up others didn't understand why we dyed eggs and didn't have the chocolate ones and the symbolism of new life, new beginnings. Also the fact that our families are quite tight and it's a time of coming together," Ms Theodorou explained.
The Theodorou's wouldn't be able to get through explaining Orthodox Easter without of course touching on the copious amounts of food pre and post lent that bombards the tables of Greek families.
Mr Theodorou shares his favourite marinade for preparing the souvla for the Easter Sunday feast.
"Just keep it really simple. Salt, pepper, oregano, oil and butter. Then we spray it with butter and lemon every so often."
You can catch more episodes of The Living Room every Friday at 7:30pm on channel 10.