Steven Tsesmelis is only 14 years old, but he is already racing against the best, and competing in the State and National Kart championships that are taking place across Australia.
Participating for the first time with the Seniors, he claimed 2nd place in the Victorian Kart Championship that was held earlier this month, on his home track, Oakleigh Go-Kart Club.
Making it into the top 5 in Australian, means that the Greek Australian driver has now landed in Adelaide, to compete in the 3rd round of the Australian Kart Championship, with races taking place throughout the weekend of Greek Easter. In his category – KA3 Senior Category – there are 52 competitors in the nationals.
"He has previously raced in the Cadet and Junior classes but this year he has moved up into the Seniors Category in KA3 Senior Light, where he is one of the youngest, if not the youngest driver. He is now up against multi state and multi national champion, James Sera," his mother Olga Pappas, told Neos Kosmos.
Go Karting captured Steven's interest from a very young age. He was only seven when he first encountered his local track at the Oakleigh Go-Kart Club in Clayton and since then he wouldn't stop urging his parents to let him race, which they finally did when he turned nine years old.
"He won on the podium in his first race, and broke a lap record in his first year, at the age of 9," Ms Pappas said.
"I kept on thinking it's just a hobby that he loves, but now he is so into it, that he wants to become a professional driver."
READ MORE: Bathurst 1000 – young man in a hurry
"Sometimes I do feel torn," she confessed, referring to the speeds reached by the competitors on the track.
"It is a controlled environment, but they do get up to 120km an hour. I can't stop him though. He is doing what he really loves and he's so good at it. We have to fully support him and help him get where he can go".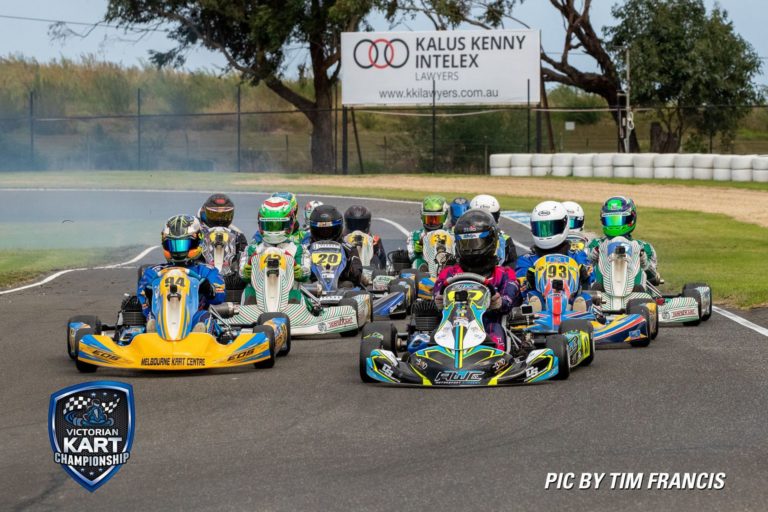 The young student of South Oakleigh Secondary college has drawn the attention of professionals and sponsors with his amazing performance in the past few years, in club races and the state championship. He now belongs to the CS Pure Racing Team. He drives a Kart Republic kart managed by the CS Pure Racing team and powered by CC Racing IAME engine. Sponsored by The Bend Motorsport Park, and AWC Motorsport Academy, he also is a big supporter of the Royal Flying Doctor Service.
READ MORE: Perfecting the juggling act: Q&A with Heidelberg forward Cleo Taliadoros
Australia's highest level of kart racing, will be taking place at the Bolivar Raceway in Adelaide between 30 April and 2 May. You can tune on Sunday's action to watch the finals live via www.karting.net.au and the Australian Kart Championship facebook page @AustralianKartChampionship Steven's racing number is 47 and his official racing page on Facebook is @Ste47en