Peter Soulis' narrative surrounding how he came to be a photographer doesn't follow the trajectory that we're used to hearing.
Born and raised for the most part in Melbourne to a migrant family with roots in both Greece and Malta, he never identified as being creative growing up, nor was photography a passion of his.
Rather, his background is in IT, and while there is a connection between information technology and his equipment of choice now, Soulis is a prime example of the old adage that you never really know what the future holds.
Today he is considered one of the most talented and sought after fashion and portrait photographers in the industry. But few know that it all actually started with his koubaro's bucks' party in 2005.
Assigned the task of creating the invitations, Soulis recalls setting out online in search of suitable black and white images, when a photograph of Brazilian model Adriana Lima, shot for that year's Pirelli calendar popped up on his screen.
"I thought to myself, 'how beautiful is this girl? What a job this would be, photographing beautiful women every day'," he remembers.
After that, Soulis put the idea out of his mind, but the seed had well and truly been planted. It wasn't until five years later while holidaying in West Hollywood, that the aspiration he flirted with resurfaced.
"With all the glitz and glamour, [it] made me really think that there had to be more to life than just sitting at a desk nine hours a day," a sentiment with which many identify.
Despite not having any experience with cameras, or any other aspect of the medium, he decided to quit his full-time job, and take the leap into photography, and he has since been living anything but the nine to five.
And its in large part thanks to the encouragement of his beloved sister, who in 2012 passed away after being diagnosed with a rare disease.
"Something was telling me to give it a go, but was obviously very hesitant," Soulis reveals.
"My sister told me that I had nothing to lose; give it a shot."
Once you decided to turn your focus onto photography, what led you to fashion, in particular?
I always loved fashion, even before I was a photographer. I knew most of the designer brands and designers, both international and Australian. But what really attracted me to fashion photography was the Pirelli calendars and the photographers they had used. Doing research on them, [I found the] majority of them were fashion photographers from all over the world. Some of these amazing photographers had shot campaigns for all the big name overseas designers also. So I kept at it and kept practising and shooting. Saying that, I am going to dabble in wedding photography also – very documentary-style with a bit of fashion. It's not going to be my main focus, but will shoot the occasional wedding.
How would you describe your aesthetic?
Fashion with some sexiness added to it, but still keeping it tasteful. I'm all about beautiful people, being a man or a woman, and capturing their beauty. I like to know a bit about the models I am working with, so I like to spend time with them while they are in the make-up artist's chair and try and get the best out of them while working with them.
Having worked as a photographer over the past seven years, what would you say inspires you? How do you sustain inspiration as time goes on?
There are so many things that inspire me; things like movies, music, magazines, and other photographers. Having to create great imagery for my clients which meets their brief and then nailing those shots inspires me.
Light is another inspiration for me. I am always looking at what the sun is doing and always looking at where the light is hitting people, especially when I am next to that person or talking to them.
Sometimes we creatives do get stuck with inspiration and trying to work out what to shoot next, or you start doubting yourself because it's been quiet work-wise and you keep missing out on jobs. But I always keep reminding myself how lucky I am to be able to do what I love for a living everyday.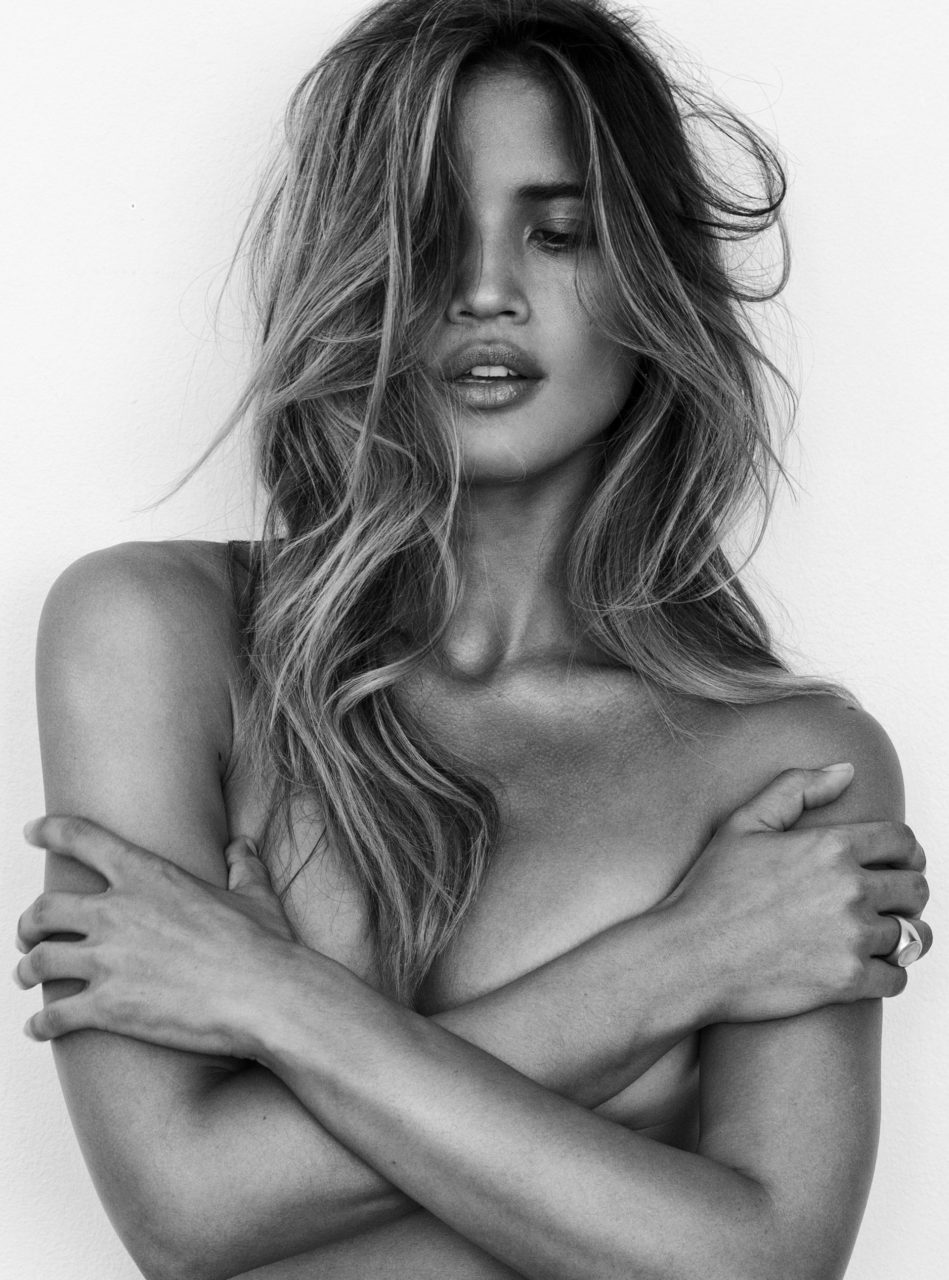 What are some of your favourite locations to shoot?
I don't really have a favourite location, but I love shooting outdoors as I prefer natural light over studio lighting and somewhere warm. I've done shoots in Bali, NYC, LA and even at Uluru in the Northern Territory, which was a great experience. I would love to shoot more in Europe in the coming years.
Being of Greek background, your father born in Zakynthos, would you say you have much of an affinity with Greece? Greece could be a perfect backdrop for one of your shoots.
I have been to Greece a few times, but haven't been there for a while now. I would love to go back one of these days for a holiday, and even possibly shoot there. I have recently had a little boy, so I would love to be able to take him there and show him where his pappou is from.
During your relatively short career as a photographer, you have worked with a number of brands and models; what have been some of your favourite projects to work on/people to work with, and why?
I would have to say one of my favourite brands to work with is L'urv Sportswear. We do some amazing shoots together and the team from L'urv are just great people.
In regards to a favourite project, it would have to be my current one, The Denim Diaries Series, which has been going since 2016. The series is about beautiful women, shot in black and white wearing denim. I am shooting 100 models from all over the world and once I have finished shooting all these models, I will be creating a coffee-table book, which will be for sale. Profits will go towards Jeans for Genes Day. Levi's Australia have been kind enough to sponsor the project by providing me with their denim. I am hoping to have the book published in 2020 as I still have another 40 models to shoot and I am wanting to go back to the States next year to shoot more models from there.
Aside from photography, what does the life of Peter Soulis entail? What do you like to do to switch off?
Spending time with my family, especially with my little boy who just turned one. Being with him always makes my day a whole lot better. I am also a little obsessed with CrossFit, which I try and go to between three to five days a week – that's my me time.
To see more of Peter Soulis' work, visit petersoulis.com or join his social media following on Instagram @petersoulis