Neos Kosmos was honoured last night at the annual HACCI Excellence Awards Gala, an event held to acknowledge the best and brightest of the Hellenic-Australian community. Recognised as the premier business and community awards for the Hellenic Australian community, the Hellenic Australian Chamber of Commerce and Industry Excellence Awards acknowledge and reward organisations and individuals that have achieved excellence in seven distinct areas of endeavour.
Dimitrios and Christopher Gogos were the recipients of the Bank of Sydney Award for Business Excellence, in recognition of the ongoing contribution that Neos Kosmos has been making to the Greek community, throughout six decades of continuous publication.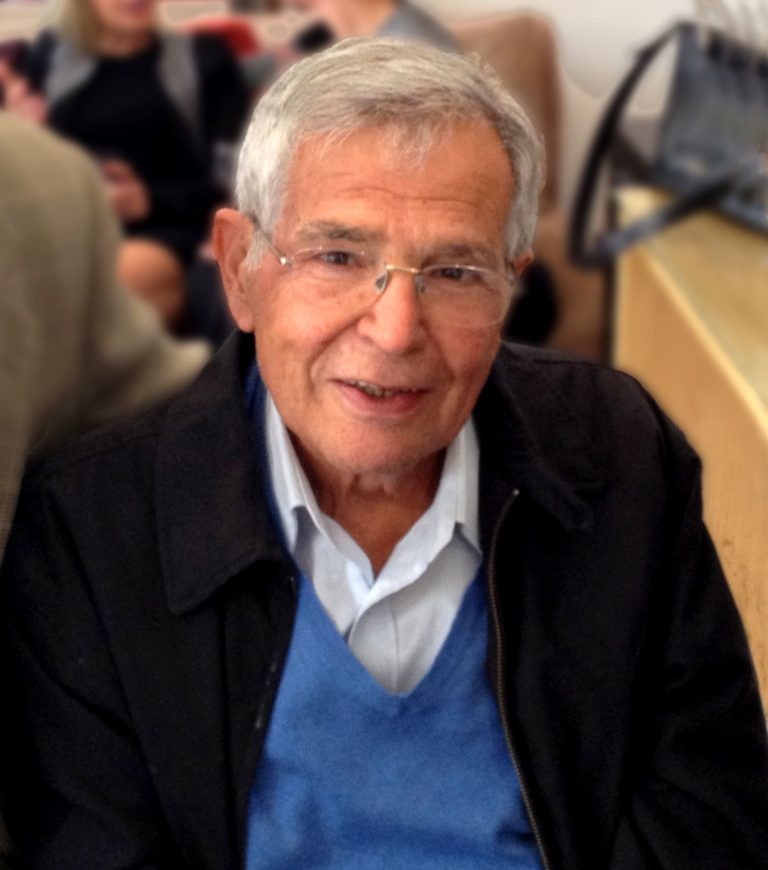 A migrant from Chios, Dimitrios, also known as Takis, arrived in Australia in 1950 and has made a significant mark in the community, through his involvement in a series of organisations and initiatives. He was also an active member and executive of the Greek Orthodox community of Melbourne and Victoria as well as the secretary of the Pan-Hellenic association Orpheus, which developed cultural events and services in support of newly settled Greek immigrants. His work led to the establishment of a Modern Greek Department at the University of Melbourne while he was a founding member of the Antipodes Festival. But his outstanding contribution to the community is the newspaper he founded in 1957. For 61 years, Neos Kosmos has been telling the stories of the people within the Greek Community, fighting for social justice and for democracy. Taking up the mantle from his father, Christopher Gogos is steering Neos Kosmos into the digital age.
The full list of recipients of the HACCI Excellence Awards, that were held last night at the Plaza Ballroom in Melbourne, reads as follows:
The Spiros Stamoulis Award for Lifetime Achievement : Dimitrios Alexopoulos and Cathy Alexopoulos
The Bank of Sydney Award for Business Excellence: Dimitris Gogos, Neos Kosmos
The Award for Sporting Excellence, awarded by Heidelberg United Football Club: Peter Filopoulos
The Award for Community Service, awarded by Pronia: Anastasios Stathopoulos
The Award for Professional Excellence, awarded by Moore Stephens: George Donikian
The Chris Saristavros Award for Young Achievement: Kelly Euripidou
The Award for Women of Influence, awarded by Emirates: Suzi Dafnis
The Awards ceremony was part of a glamourous night that included a gourmet dinner and top quality entertainment including acts like Strofes Band, Gertrude Opera, George Kapiniaris and the 14-year-old Greek Australian prodigy Jason Mavroudis, culminating to an authentic Greek glendi on the dancefloor!
"I wish to congratulate all of tonight's award nominees and recipients. I stand here tonight extremely proud as a Hellenic Australian, as I am sure you are too, having heard our award winners' outstanding achievements, success and contributions made in their respective fields and to the wider community," said HACCI Chair Georgegina Poulos.
A more extensive report, featuring photos from the glamorous event, will be featured in Monday's Greek edition of Neos Kosmos.