Despite having 30 years experience as producer and presenter with SBS and having her documentaries featured on National Geographic, Electra Manikakis isn't what you'd call a household name. While her name isn't known, her work is. She's been involved in ground-breaking documentary series such as 'Kakadu', 'Life on the Reef' and the 'Secret Life of Pearls' which have reached a massive global audience.
Her recent work, 'Australia: The Wild Top End', is the latest collaboration with Emmy award-winning director Nick Robinson and editor Caspar Mazzotti and is being shown on IMAX screens as part of the Melbourne International Film Festival (MIFF). Shot in visually stunning 8K 3D and filmed on location in the Northern Territory and far north Queensland, the film is a feast for the eyes: featuring the oldest surviving human culture, massive saltwater crocodiles, ancient landscapes, thousands of kilometres of pristine uninhabited beaches, and rain forests.
Ahead of the film's Australian premier, Manikakis told Neos Kosmos that filming the wildlife of Australia's remote wild north hasn't been without its dangers.
"It's challenging for a small crew to get these high resolution cameras into such remote locations and we had to overcome some really big obstacles, especially when you are filming with crocodiles," she said.
"In fact there was a time when one of the crocs bit the camera right off the pole while we were filming up in Arnhem Land. It took the camera clean off the pole and started swimming off down the billabong. It's an expensive camera, so the crew started chasing the croc, carefully prodding its tail, and luckily it let go of the camera."
Indigenous elder Balang T E Lewis, who has appeared in dozens of Australian films and series for over 40 years, narrates the documentary though he never got to see the film in theatres, passing away last year.
"The film has become a beautiful tribute to him and his love for his country and it was important for us that his last film project be screened at a major international film festival, so it's a real honour for the film to have its Australian premiere at the MIFF," she said.
"He brought a real intimacy to the film. It's playful, humorous and sometimes deeply personal – we feel like we have been invited into Balang's country. He was an incredibly compassionate man who worked tirelessly over the years to bridge the cultural gap in Australia using art, music and films as his Trojan horse."
Manikakis was born and bred in Sydney after her Lemnian mother and father from Agios Stratos migrated to Australia in the 1950's. At 19, she became the youngest production manager for SBS News and Current Affairs and spent almost two decades there in various roles producing TV shows such as Insight, Dateline and the Movie Show.
Her time at SBS also included nine years in front of the camera as presenter of Hotline, but it's behind the camera that has been her main vocation.
Manikakis revealed how her Greek upbringing left an indelible mark on her work.
"Every school holidays and some weekends my father used to take us up to this shack in Port Stephens (northern NSW) and he would teach us how to fish, catch octopus and learn to love and understand the sea," she said.
"He gave us a real sense of his experience having grown up on an island and it was a beautiful gift. He was also quite involved with the Greek community and seeing how he connected with people from different backgrounds and values gave me an ability to create a sense of community and family in all my work places which has been important as a producer."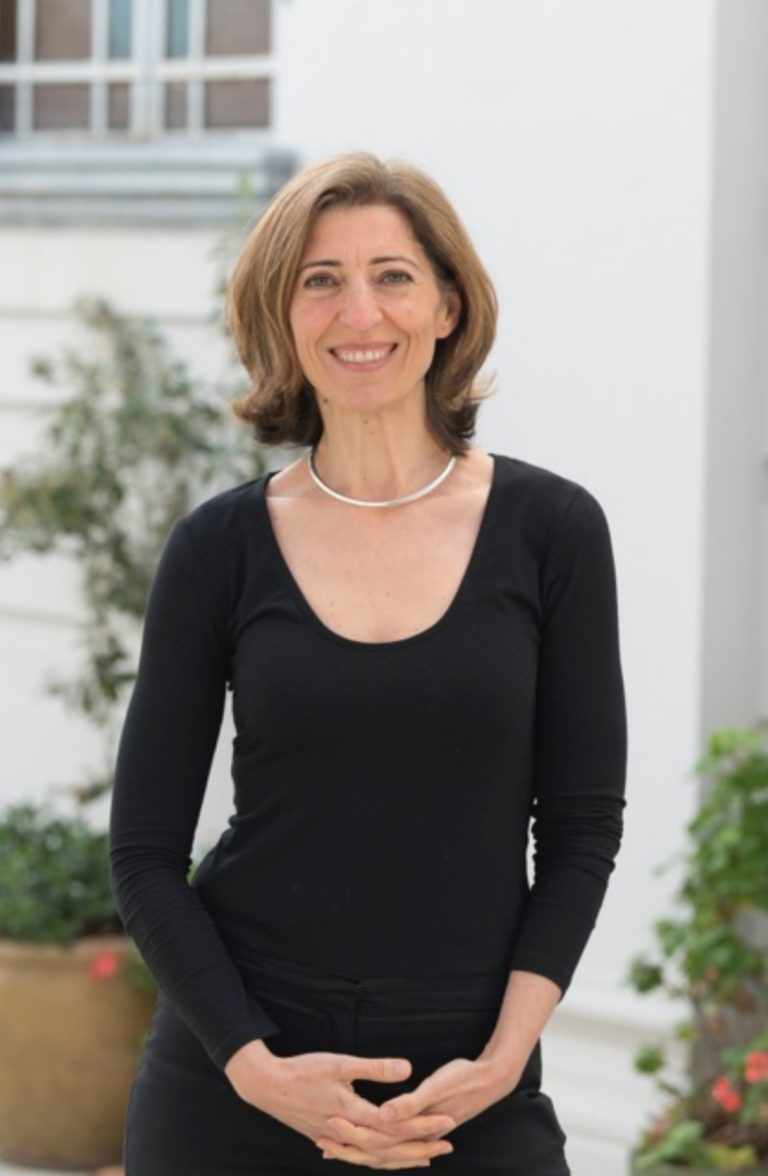 It's hard not to correlate that Manikakis' work on series such as Life on the Reef is an extension of that love for the sea her father gave her. The 2016 documentary was nominated for 'Outstanding Cinematography' at the Emmy Awards and was a call to arms to save the Great Barrier Reef.
Her latest work is Manikakis' debut film with newly formed production company Wild Pacific Media and she hopes that audiences aren't only moved by the stunning images of nature but inspired to protect it.
"They are the most important stories to tell," she said. "Because there are some blinkers with regard to climate change and what is happening with our world. These documentaries are important to remind us all of just how interwoven life is and the decisions we make today are impacting generations to come. It's imperative and people are ignoring it or feeling a bit disempowered. The stories that we are trying to tell are about empowering people to take responsibly and action."
'Australia: The Wild Top End' is screening on Wednesday 7 August at 6.30 pm and Saturday 10 August at 1.30 pm at IMAX Melbourne. For more information, visit http://miff.com.au/program/film/australia-the-wild-top-end