This is a landmark year for Jenny Mikakos, who turned 50 in January. She has the distinction of being the first Greek Australian woman to be elected to a parliament in Australia, 20 years ago this year, and is the first to take on a ministerial role in a cabinet when in December, 2014, she was appointed Minister for Families and Children, and for Early Childhood Education and Youth Affairs. She served in that role for the full term of the first Daniel Andrews cabinet.
The end of this month will mark her first full year as Minister for Health and for Ambulance Services. It is the ministry with the biggest budget, $17 billion, in the Victoria government and with it comes enormous responsibility to get it right.
On her phone Ms Mikakos marks her time as a minister with an ongoing countdown to the next elections – three years and 18 days to go at the time of interviewing her. It is a metronome to her life as a serving politician.
One of her priorities, she says is to deliver on her election promises.
"A minister should never feel their work is done," she told Neos Kosmos. And being a hard worker is how she defines herself. It is a characteristic that she has carried with her throughout her life.
READ MORE: Mikakos calls on Canberra to make medicinal cannabis more affordable
She grew up in Northcote and now lives in nearby Thornbury. Her parents, Nick and Andonia, put a lot of emphasis on education and community involvement.
"Social justice has always been an important part of my values. My parents were always involved in community organisations as I was growing up. They were involved in school councils, they worked to ensure that the Greek language was taught in the schools I attended.
"I always saw it as important to give back to the community – that was what my parents showed me, that was their example.
"My mother was a big influence in that she encouraged me in my education and to pursue my life goals and dreams. Mothers play a big role in every family," she said.
READ MORE: Mikakos hopes to inspire more women into parliament.
She said it was encouraging that more women were taking on leadership roles in the community and hoped that her life in parliament would pave the way for others to do so.
"One responsibility I feel is to be a mentor to other women to consider a life in politics. It is not just a career," she said.
"It is an all-consuming profession that takes up every day of my week, all my waking hours. It is a challenging profession because of challenges around the work/life balance for women in particular to consider a life in politics.
"But it is something we need to address as a society, whether it is for a life in politics, or being a doctor, lawyer, teacher or any other profession. We need to look at flexibility in the workplace to encourage women to pursue these careers. But I still think there is more that more women can do in politics."
Ms Mikakos thinks that the confrontational side of politics has prevented some women from putting themselves forward. Sometimes it is a problem, one of perception.
"People see the more combative environment in the parliament and think that we spend the whole day screaming at each other.
"I think there is a lot of good work that happens in parliament, probably 90 per cent of the time we agree around the need for legislative changes. I guess the media focus is on the 10 per cent where we strongly disagree.
"The media has an important role to play to hold power to account, to question what governments do which is why I support a free, diverse media and ensure there are many perspectives in looking at issues and representing different points of view."
But there is a lot of good work that happens in politics outside the disagreements.
The disagreements are important because there are fundamental differences in values and philosophical approaches between political parties and those differences are important and worth celebrating.
"People do not get a sense that a lot of the work that we do is done quietly behind the scenes, talking to people about new policies programs and reforms. This is not 'glamorous', work but it is fundamentally the most important work that I do that does not necessarily make the news."
READ MORE: A good death is a 'fundamental human right', says Health Minister Mikakos as Voluntary Assisted Dying Bill goes into effect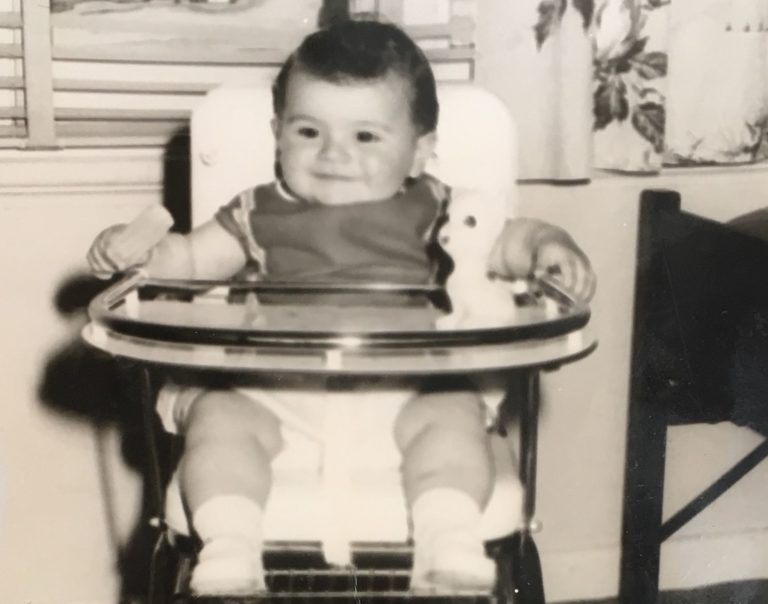 Of the achievement of her first ministerial role, she is particularly proud of her role in the impending introduction of a two years of universal preschool kindergarten education. The first state in the country to do so.
"This is because we know that the first 1000 days have a profound impact on a child's life," she said.
"What I have learnt and what I bring to this new role is my hard work ethic, my determination never to accept something as being 'good enough'. I have a reputation of being a bit of a reformer," she said with a laugh.
"The way I like to approach these issues is wanting to be collegiate – to work closely with the health sector and other stakeholders; with the community to explain why I am undertaking a particular reform. I think it is really important that the community understand the objective. You take people along on that journey.
"But it is also to listen, I like to pride myself on being a good listener and looking for ideas and innovations across the state, overseas and good reforms to introduce here."
READ MORE: Health Minister Jenny Mikakos went on a Greek vay-cay and came back with a huge scoop for Australia
The biggest challenges facing health at the moment is the rise of chronic disease.
"The best way is through prevention strategies. When I look at the rise of the child-obesity crisis that we have, we need to be prepared to tackle this in new and innovative ways. If this trend continues, this generation of children will have a shorter life expectancy than their parents.
"We have had great improvement in health care in Victoria but we need to tackle issues much earlier on and this means providing new models of care. We can do more for people in their homes. People do not like to sit in a hospital more than they absolutely need to.
"We can give people with chronic diseases more support in their community or in their home.and that leads to better health outcomes and people can be surrounded by their loved ones rather than sitting in a cold plastic chair in a waiting room."
On a recent visit to the Royal Women's Hospital where an innovative outreach programme has halved the number of visits parents of newly born children have made to the hospital.
About 60 per cent of babies are are affected by jaundice. A hospital nurse visits and screens the baby for jaundice at home. If it is jaundiced, the baby it is treated with a new photo-therapy blanket at home to break down the jaundice.
"Innovation leads to good results for health care and reduces inconvenience and discomfort factor.
"When you are a reformer you need to be able to look at good ideas and whether they can be implemented in our own health system. Which also means working cooperatively with other levels of government, with the federal government on common objectives.
"With Victoria as the state with biggest proportion of its budget going to health in Australia, we can use that as an opportunity for better care of patients."
With the big budget, the state is building a range of new hospitals including the state's first dedicated heart hospital which will go up in Clayton. Victoria is also hiring thousands more doctors and nurses to operate the new facilities and improve on the nurse/midwife to patient ratios.
"One initiative I am very proud of which will benefit every child in government schools in Victoria are the school dental vans which are starting to roll out now.
"They will save families $400 per child per year. They will get teeth checked, they will get fillings and other dental treatments for free from the vans visiting the school.
"The remarkable thing that early advice suggest is that as much as 40 percent of children under 10 may have never been to the dentist before. That is profound in terms of health prevention. We know the biggest cause of preventable hospitalisation for kids under 10 is from dental problems. So this is about keeping kids out of hospital and giving them a good start to their oral health as they grow up.
It is the biggest health prevention programme in Victoria's history."
The clock is ticking, Ms Mikakos has to move on.